This weekend we made our way to Ruston, Louisiana to celebrate Carter's 1st birthday and to have a baby shower for Jackson.
Heath and Barbara have been some of our best friends since college. We have been there for each other through lots of good and bad times, but this weekend was definitely one of those good times. Their son, Carter, is such a precious little boy. We were fortunate to be there the day he was born, and a year later, we got to celebrate his life with his friends and family. He had such a good time as you can see in the picture below and in the album.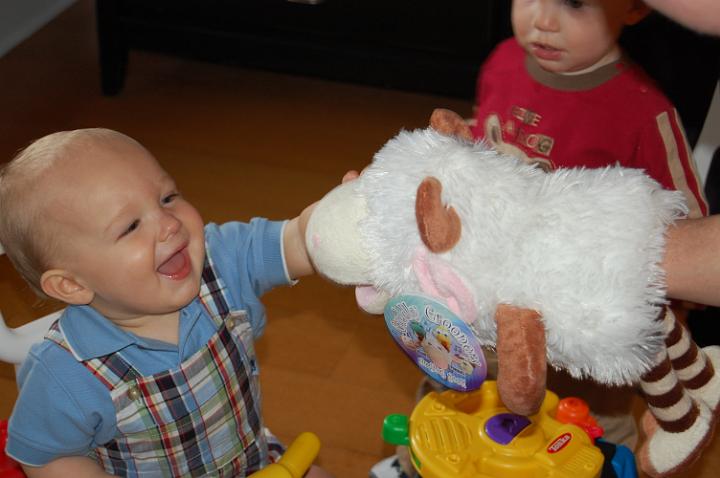 The next day Barbara, Mrs. Judy (Barbara's mom), and Mrs. Paula (Heath's mom) threw a baby shower for Jackson. It was a beautiful shower. They decorated with adorable burp cloths that were embroidered by Mrs. Paula and had a delicious spread of food. Let me tell you...this little boy is definitely going to be well dressed and spoiled! Our family and close friends came to celebrate Jackson. I loved having everyone together, and they certainly showed their love and support through their generosity. There are a few pictures from the shower in the album, and here's a picture of the bedding we received at the shower!