We had a great Halloween. It started with a great service at our church, Gateway Community Church, about Halloween and "turning the light on". Then we spent the afternoon watching football and playing around before heading out for a wagon ride to the park. This was Audrey's 2nd wagon ride, and she really enjoys it.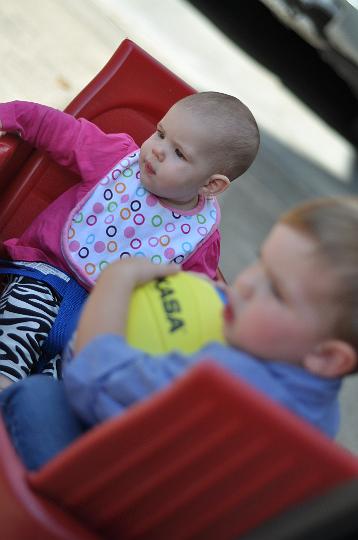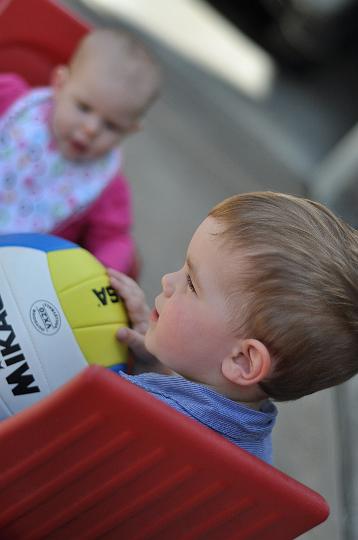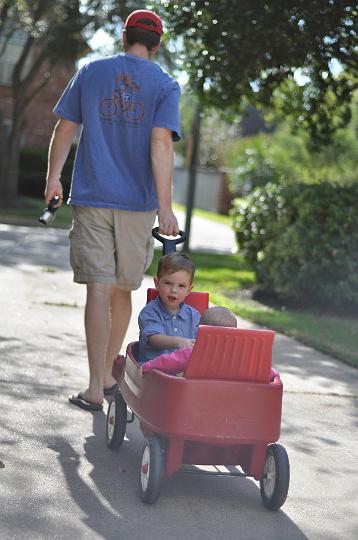 More pictures of our adorable kiddos.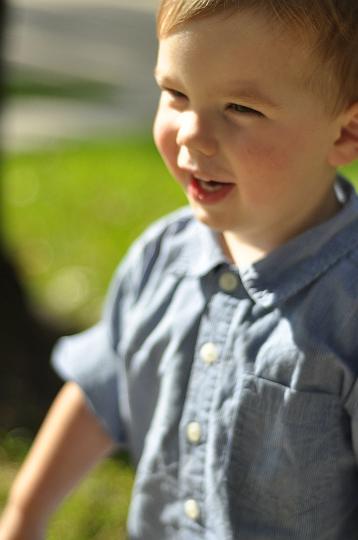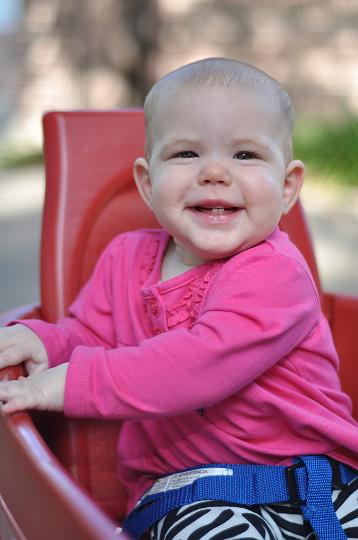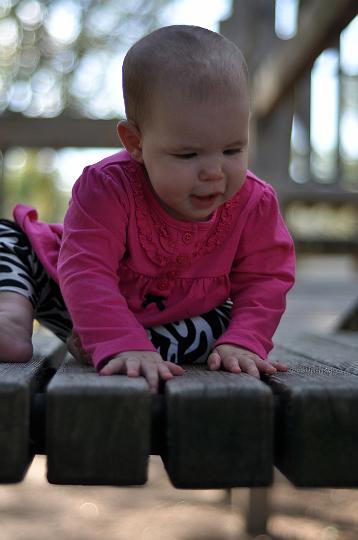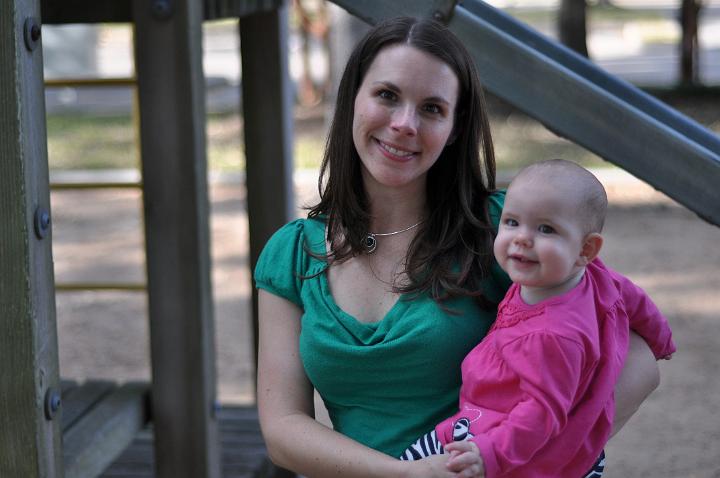 As usual, all Jackson wanted to do was swing, so Ross tried to convince him to play on the slide by sending Bailey down...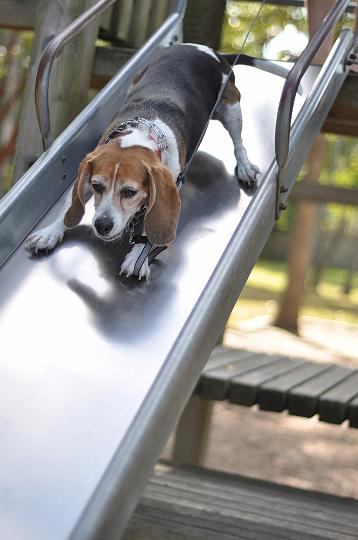 It didn't work...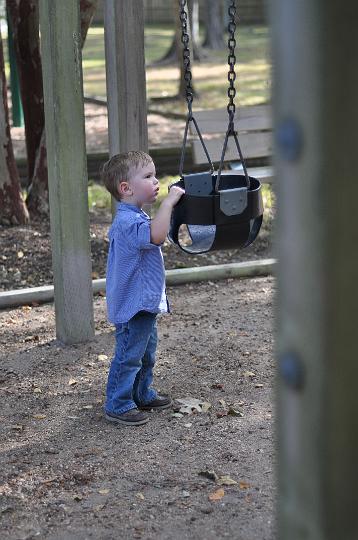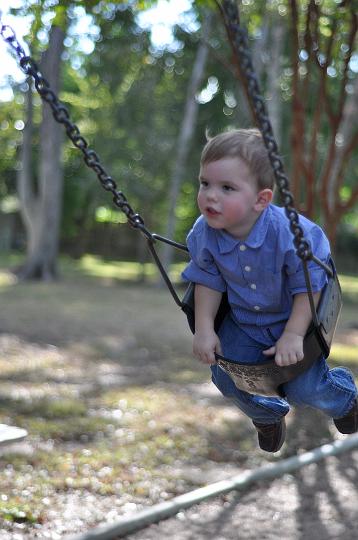 After playing at the park, we quickly got JD and Audrey changed into their costumes for a neighborhood party. It was great to meet the folks that live around us. There were several kids Jackson and Audrey's ages, so we're looking forward to meeting up with them more often.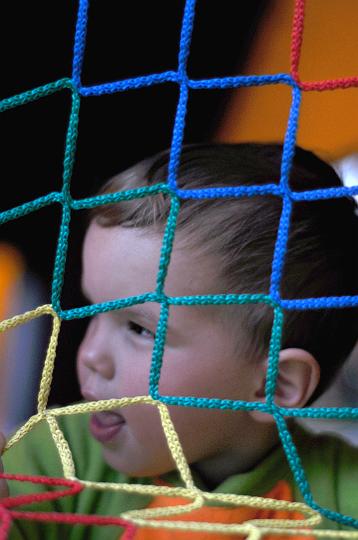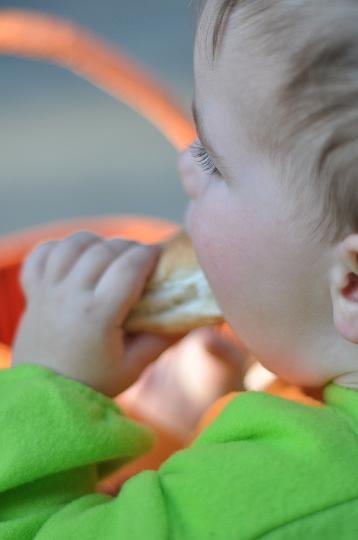 Last on the "to do" list today was Trick or Treating! Jackson didn't care about getting the candy, but he LOVED knocking on the doors and saying "trick or treat".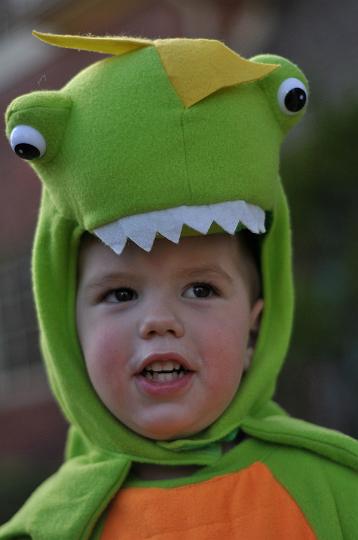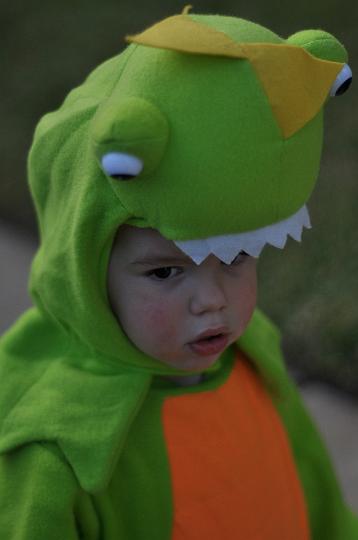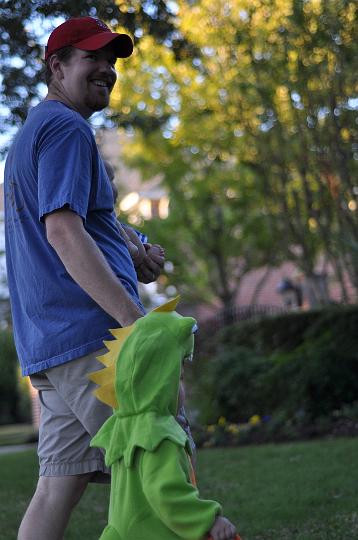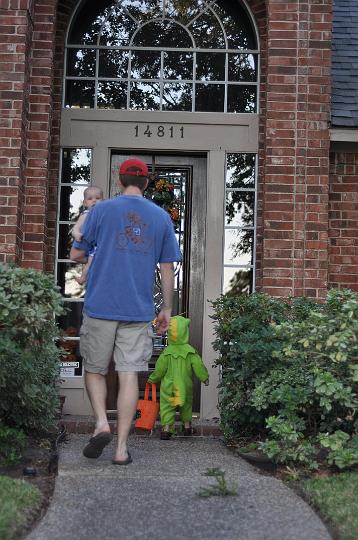 Someone was even nice enough to offer to take a picture of all of us at their house!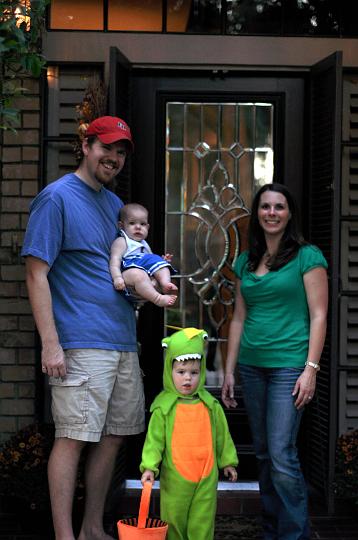 It was a great Halloween. Jackson really enjoyed his first trick or treating adventure, and at the rate our doorbell is ringing tonight, I have a feeling we won't have any candy left soon. There are more pictures of everything in the various folders (The Taylor Family, Audrey, Jackson, and Halloween) in the album.