Jackson and Audrey both began some transitions this weekend. Audrey had her last bottle Friday night. She's done really well drinking whole milk with her meals from a sippy cup. Since her birthday we've dropped one bottle a week. We started with her morning bottle. Then we dropped her lunch bottle, and finally, we dropped her bedtime bottle this weekend. The morning and lunch bottles were an easy transition. The bedtime bottle has been a little harder. Sitting in our lap having that bottle was how she calmed down from the day and got ready to sleep. She has a good bedtime routine, but that bottle really made her slow down (she likes to go non-stop!). She is still doing well overall, but she cries for a little while before settling down to sleep.
Jackson began night time potty training this weekend! Since he woke up dry almost every morning last week, we decided it was time. A couple of nights he's had an accident an hour or so after going to bed, but he's also had a couple of successful nights too. We think he enjoys helping us change his sheets, so we're hoping he doesn't start having accidents on purpose!
This was a nice relaxing weekend for us. I got to go to dinner in midtown with some girlfriends Friday night to celebrate Pam's upcoming wedding, which was a lot of fun. Then we spent most of the weekend either at the park or playing in the back yard. I didn't pull out the camera as much this weekend, but we did get a few shots.
This is Jackson pouting. I can't remember why, but we see this face whenever he doesn't get his way.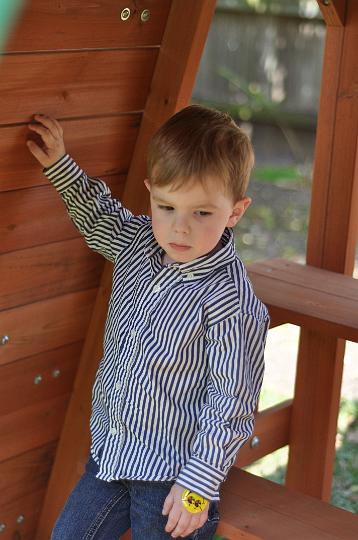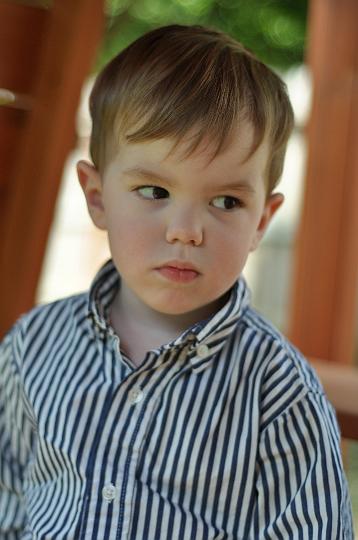 It wasn't long before he was all smiles again though!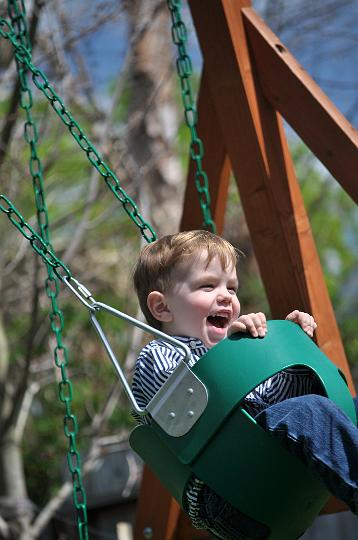 Audrey had fun singing and dancing for us. Her favorite song right now is "If You're Happy and You Know It...". She's really good at clapping and stomping!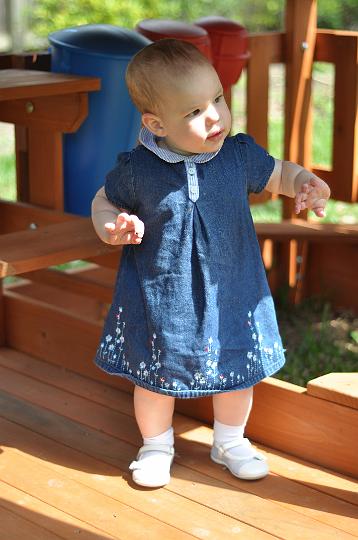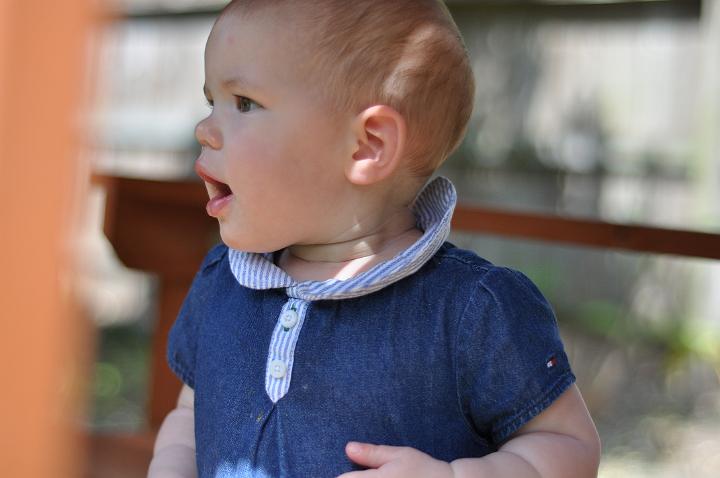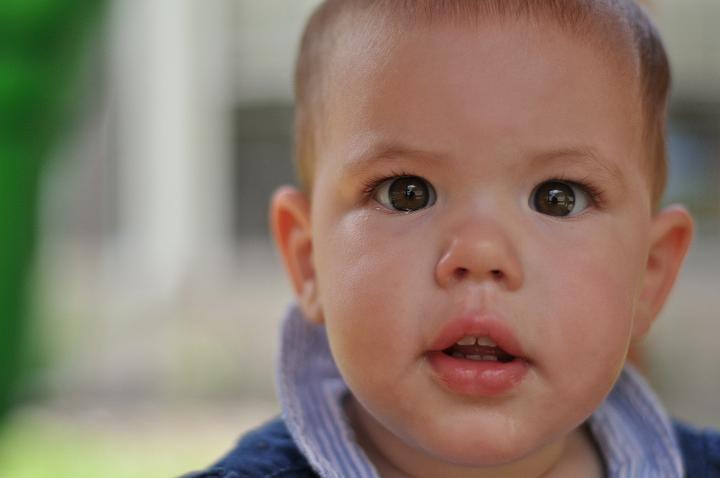 Ross also got a sweet picture of me and Audrey swinging. I downloaded some actions/effects for Photoshop Elements recently, so I played with them a little here.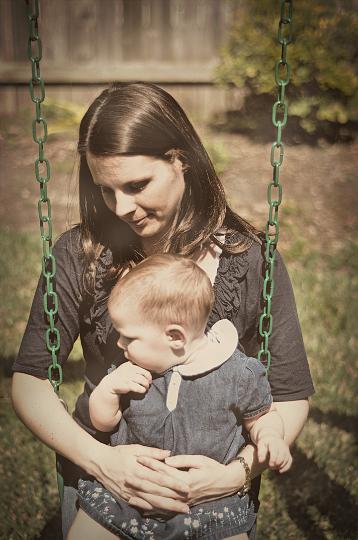 Jackson and I took advantage of the beautiful weather and washed our cars while Ross and Audrey ran some errands. Jackson was careful to wash every part!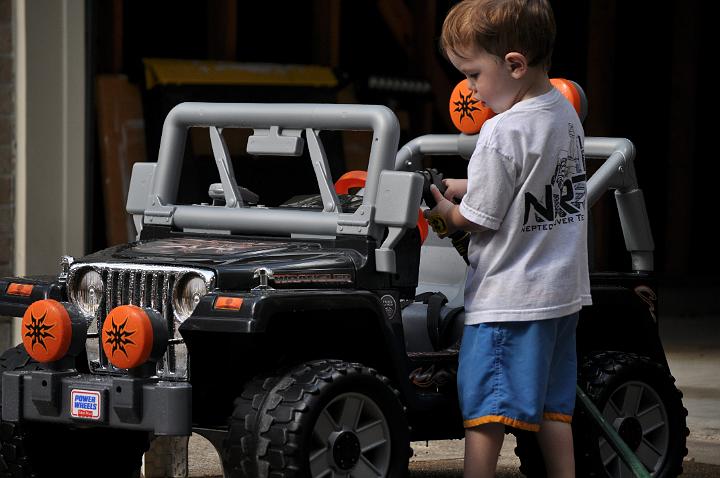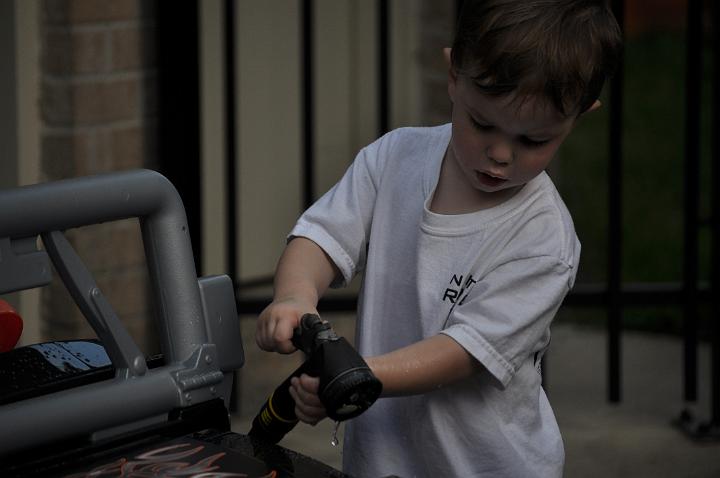 It was another great weekend! Aside from allergies, I'm loving this time of year!