We had a fun weekend of playing in the water. Saturday morning we washed my car. Jackson LOVED getting to help. He spent a lot of time dipping his rag in the bucket, walking over to the car, and rubbing the car for a couple of seconds before starting the cycle over again.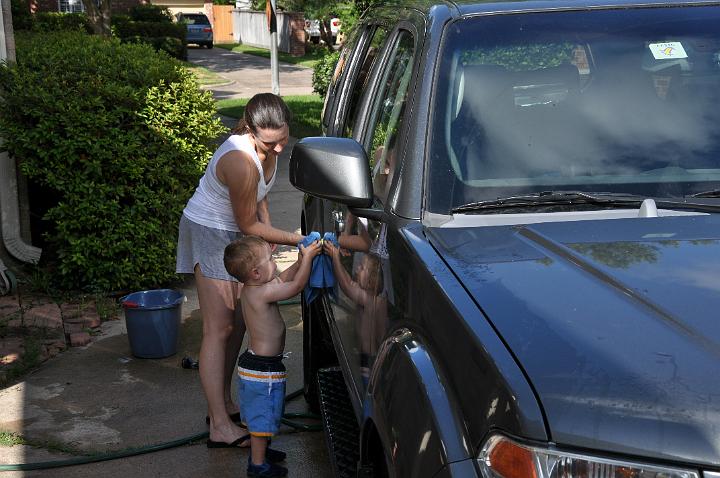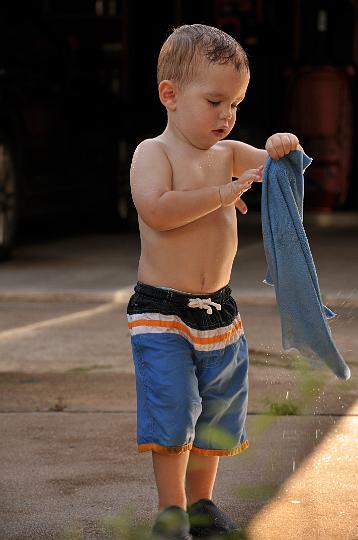 Here I think he's wondering why I won't put down the camera and help...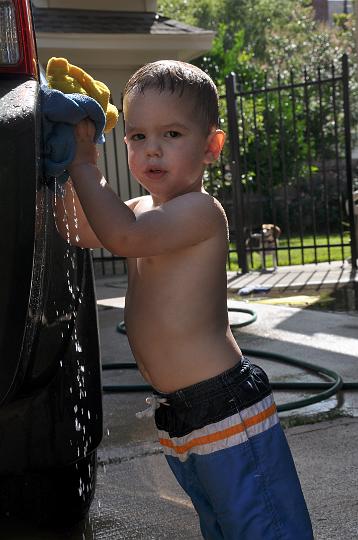 He also enjoyed spraying water in the bucket, which wasn't an easy task for his little hands.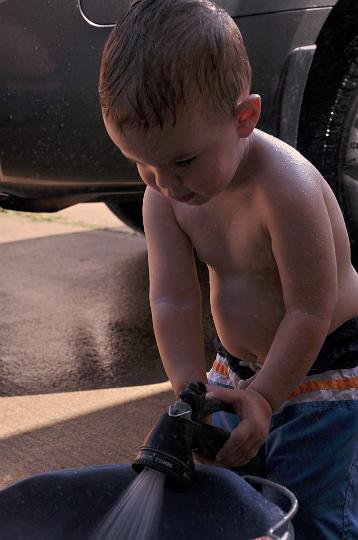 Taking a well deserved break.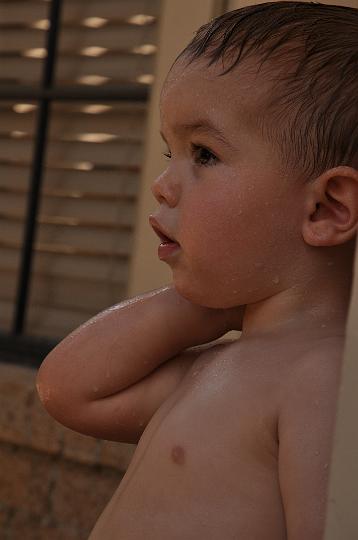 Saturday afternoon our friend, Bekah, and her two boys came to play. Quintin is 2.5 years old, and Zachary is 2 months old; so both Jackson and Audrey had someone close to their age to "play" with. We set up the kiddie pool, and Quintin and Jackson splashed around. They threw every toy we had in the backyard into the pool, which was just hilarious to them.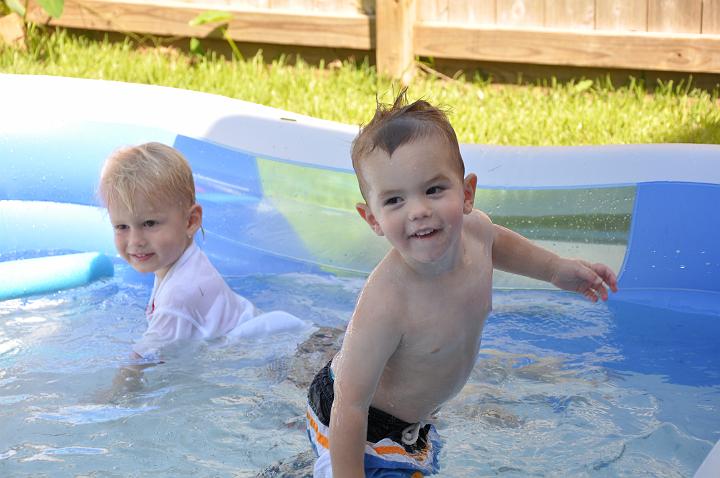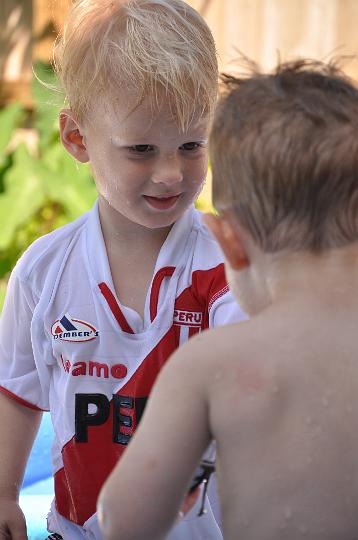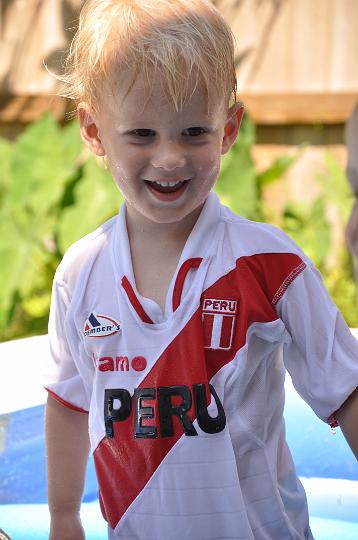 As we were getting ready for church this morning, Jackson decided to read Audrey a book (from memory, of course). It was pretty sweet.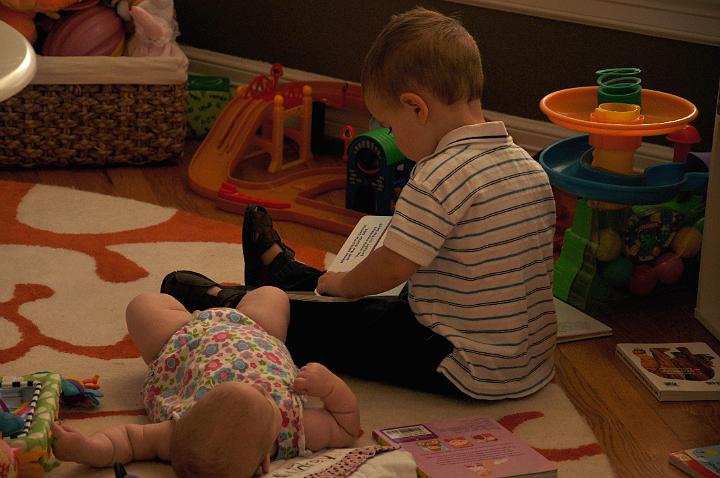 After church and naps today, we headed back outside to play in the pool more and to wash Ross' car. Jackson just can't get enough of the water!
These pics are a little overexposed, but they were too cute not to post anyway.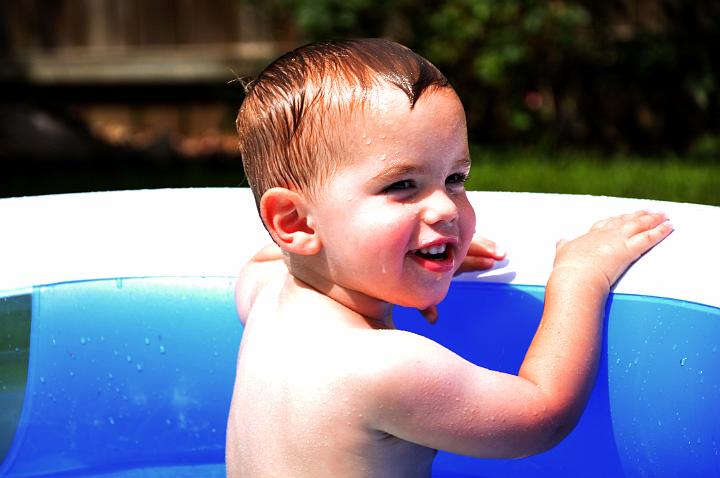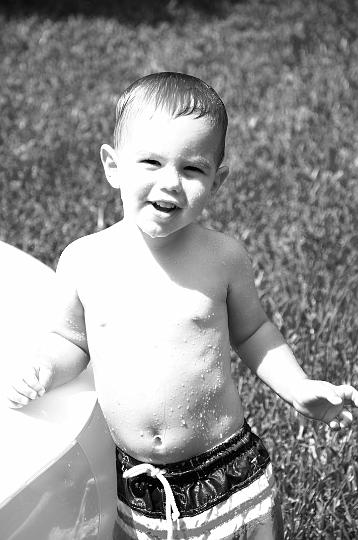 Audrey sat in the shade looking cool most of the time. She loves the water too though.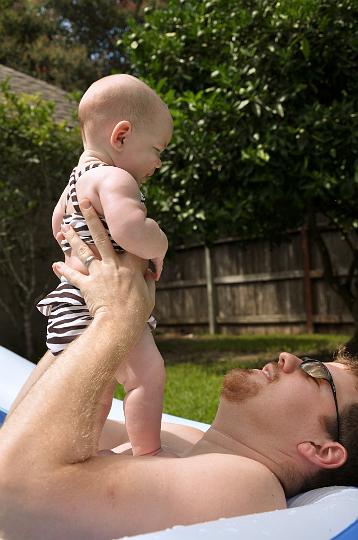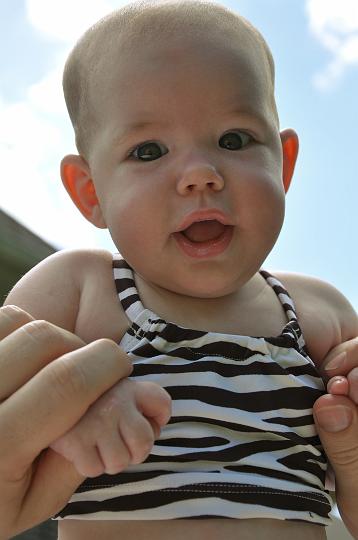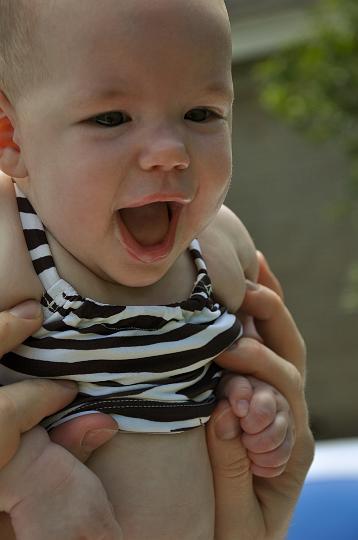 My three favorite people in the world!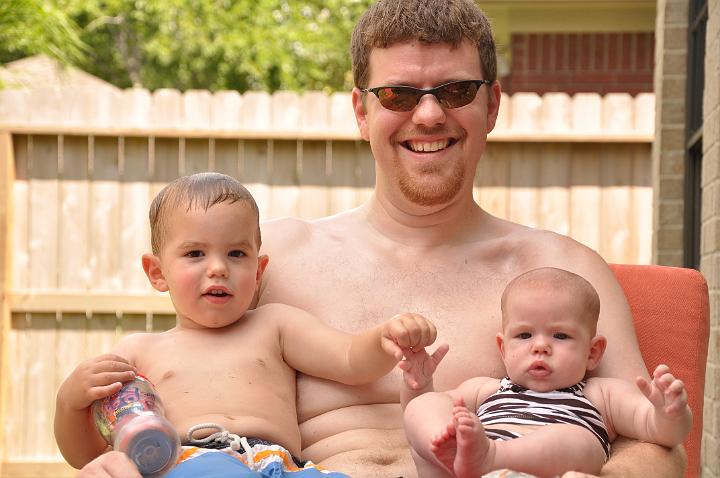 Two of Ross' favorite women.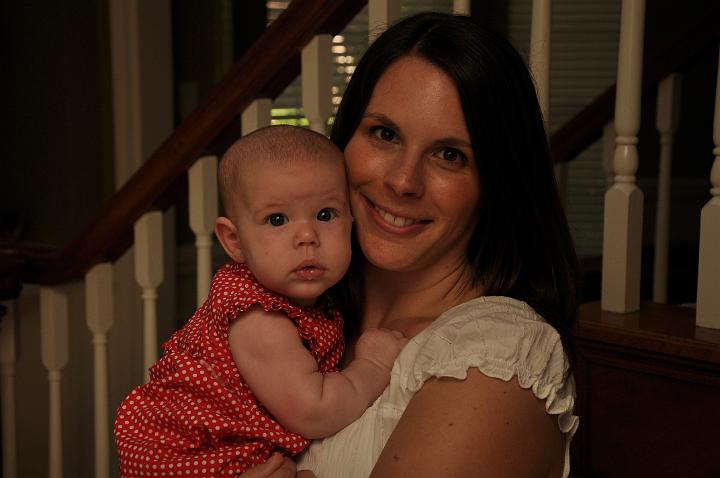 There are more pictures of Audrey from this weekend in her album, and more of Jackson in his album.