This weekend was filled with lots of fun! Friday was Ross' 30th birthday! Ross got a few new toys, and we celebrated with good friends that night.
The next morning we woke up to find that Santa had come early! Jackson had lots of fun checking out his new toys as you can see.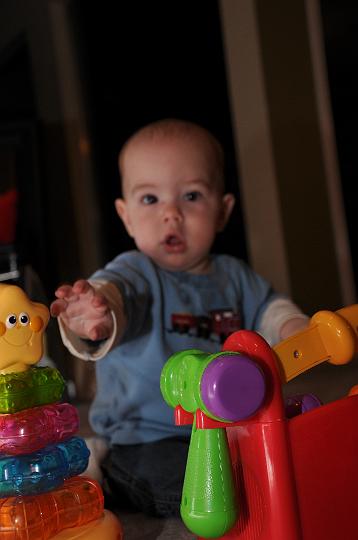 There are more pics of Jackson checking things out and our house decorated for Christmas in the album.
My dad drove down Saturday, and we spent most of the day finishing up the last of some Christmas shopping. He drove down to babysit Jackson that night so we could stay out late at a wedding for our friends, Chris and Shannon. Ross works with Chris, and he and Shannon are the ones that cleaned up our yard after Ike when we were in Leakey. Both the ceremony and reception were very memorable occaisions. I've never laughed so much in a wedding ceremony, and the reception was a blast. We didn't take any pictures, but another friend took one of the two of us after the ceremony.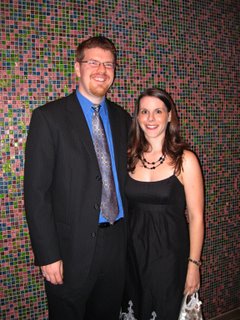 We can't thank my dad enough for taking care of Jackson and letting us enjoy a night out. It wasn't an easy night for him because Jackson is sick again. We're really hoping his fever will go away and he'll be able to enjoy his 1st Chrismas!