So the perfect December night included a not so fun first for Jackson. He had his first fever. Jackson will be 6 months old tomorrow, which means it was time for his 6 month vaccines and the newly reccommended flu shot. Around 12:30 this morning, Jackson woke up with a fever of 103.3. It's such a scary feeling to wake up in the middle of the night to a sick baby. Fortunately, we knew it was likely a side-effect of the vaccines, but we still called the doctor last night because the fever was so high and was accompanied by a couple of other symptoms. After a dose of Tylenol, some food, and some rest, Jackson is pretty much back to normal.
Jackson is SO much fun! He has a very laid back personality. At 6 months old, he is rolling over and sitting up. He sleeps 11 to 12 hours straight at night! He laughs at everything, tries to grab everything, and then proceeds to stick it in his mouth. He loves Bailey, and they are so sweet to each other right now. I get the feeling they are both looking forward to the days where they can play together more though. Jackson seems ready to start moving around, but at the same time he isn't very motivated. He fills our hearts with so much joy! We look forward to every moment we get to spend togehter as a family, and we are looking forward to sharing the reason for the Christmas season with him. Here are a couple of pictures from Jackson's very first professional photo shoot last week.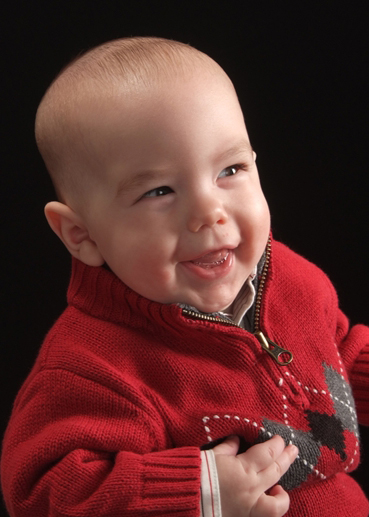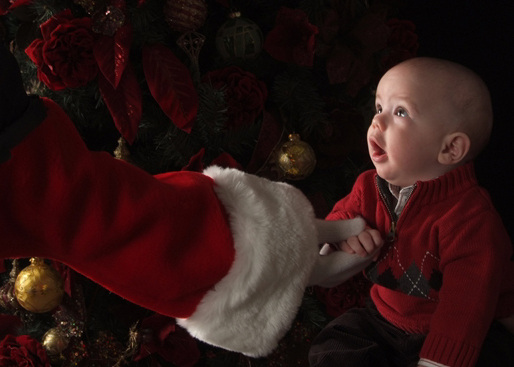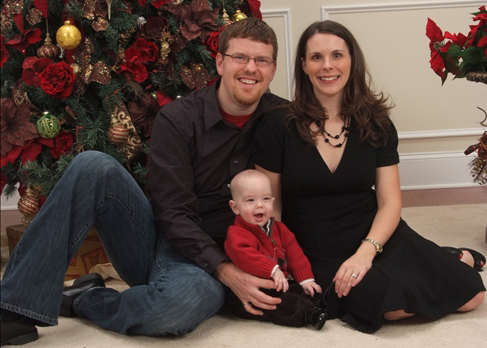 Of course, there are more pics in the album.