This weekend Ross and I, along with our family and friends, dedicated to raise Jackson according to God's will by living our lives as an example for him and teaching him about God's word and love. This was an important event for all of us, not because we weren't dedicated to doing this before, but because it is an opportunity to come together and publicly make this commitment to God and Jackson. It's also our way of letting everyone know that we are depending on everyone that's a part of Jackson's life to also set that example. We certainly can't raise this precious boy on our own!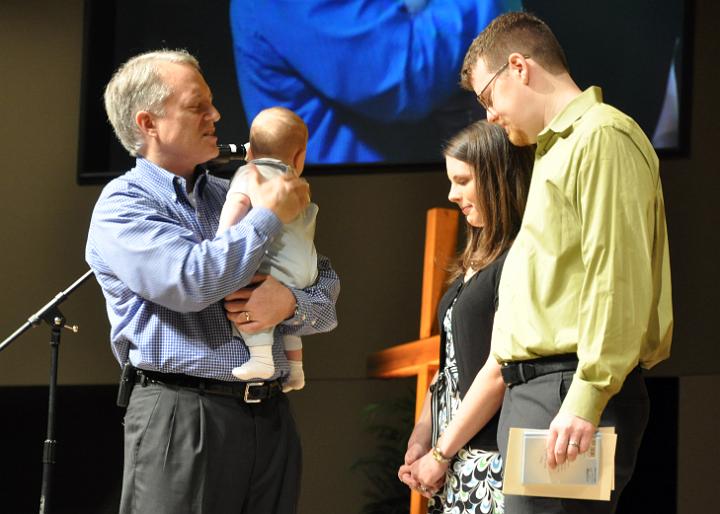 We had a great weekend. My cousin, Meg, flew in on Friday, and we had a fun, relaxing girls' day. Saturday we spent most of the day cooking and baking to prepare for the festivities on Sunday, and that evening we had all of our family and friends that were in from out of town over for dinner. Sunday morning everyone joined us at the church for the dedication and service. Jackson's godparents, Barbara and Heath, along with Ross' parents, my parents, and Meg joined us on stage for the dedication. Several of our close friends also came to show their support and make the commitment along side us.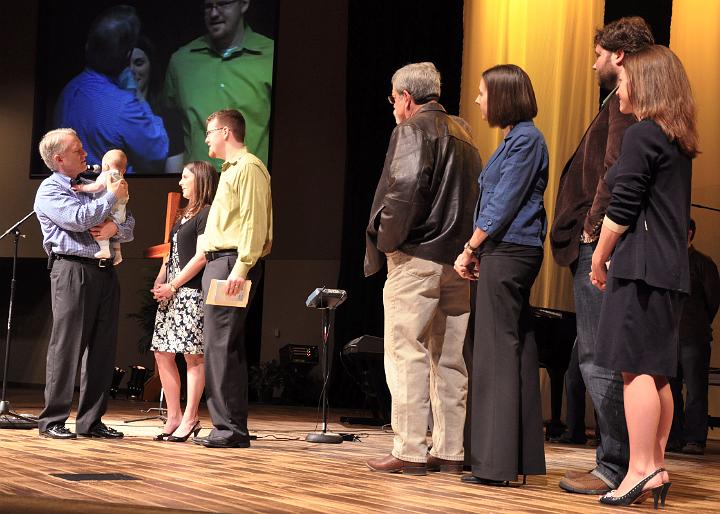 Jackson was an angel this morning. While Pastor Randy was holding him and talking to everyone about what the dedication meant, Jackson laid his head on Randy's shoulder...it was definitely an "awwww" moment.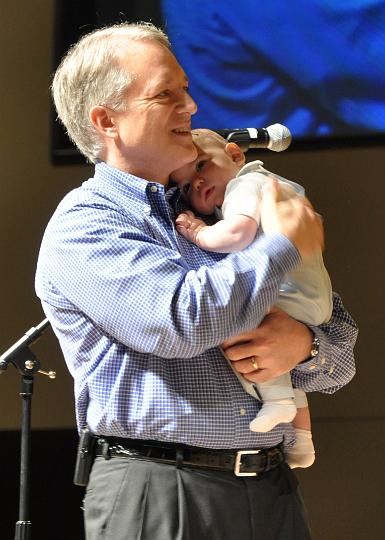 Afterward, everyone came to our house for brunch. We're hoping someone else got more pictures there because we didn't really pull out our camera until everyone was gone. We did get some fun shots with my parents and Meg though, and we are so thankful to Chris for taking the pictures during the dedication. Here are a few of the pics. The rest are in the album.