We had a whirl wind of fun this weekend. We celebrated our friend Carter's 2nd b-day on Saturday, which was the main reason for a trip to Shreveport and Ruston, LA. We didn't make it through the entire party because Jackson needed a nap, but everyone was having a great time, which you can tell from the pictures in the album. Carter and his parents, Barbara and Heath, are basically family. We love every moment we get to spend with them! Here's a pic with Barbara from the party.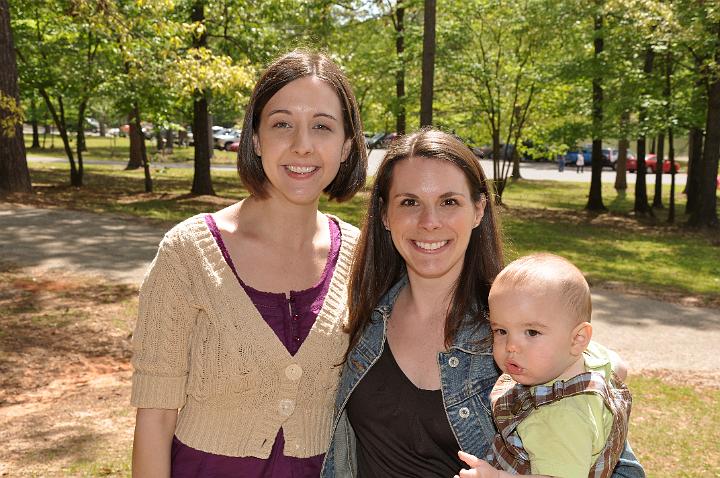 We also got to visit with all of our grandparents this weekend, which is a rare treat. We mostly see them around Christmas and Thanksgiving, so Easter weekend was a bonus! Ross' grandparents and Uncle Alan were enjoying some Easter festivities when we arrived. There was a woman playing the piano and leading the group in song. All of the ladies had on beautiful Easter bonnets.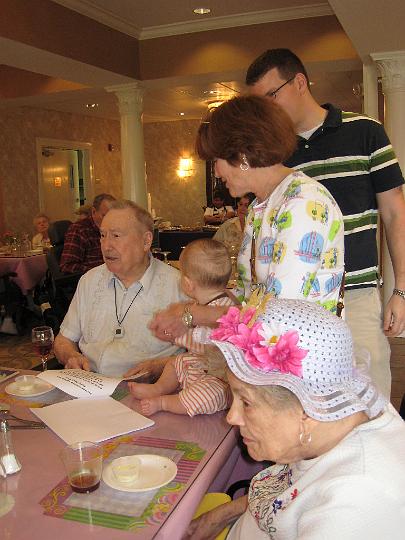 We don't have any pictures from the visit with my dad's parents, but we definitely enjoyed the visit!
My mom's parents had a fish fry Saturday evening, and it was delicious!!! My cousin Stephanie and her family were also in town this weekend, so all of the boys had fun playing outside. Andrew and Jackson are about a week apart in age, so they had fun digging through a bucket of toys while Adam found Easter eggs.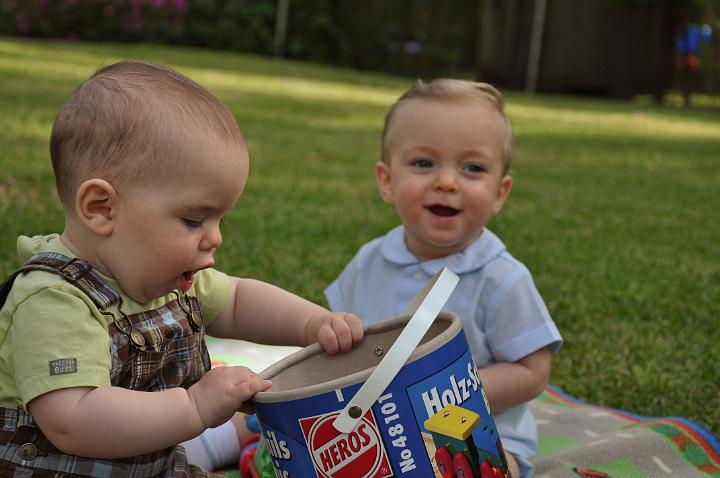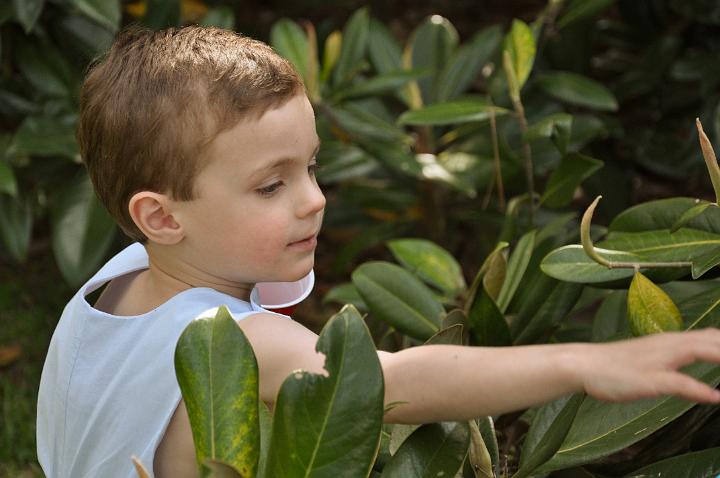 There are a lot more pics in the album from this weekend, but I'll leave you with a few of my favorites.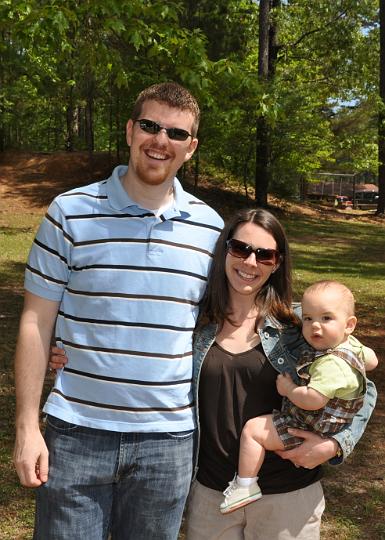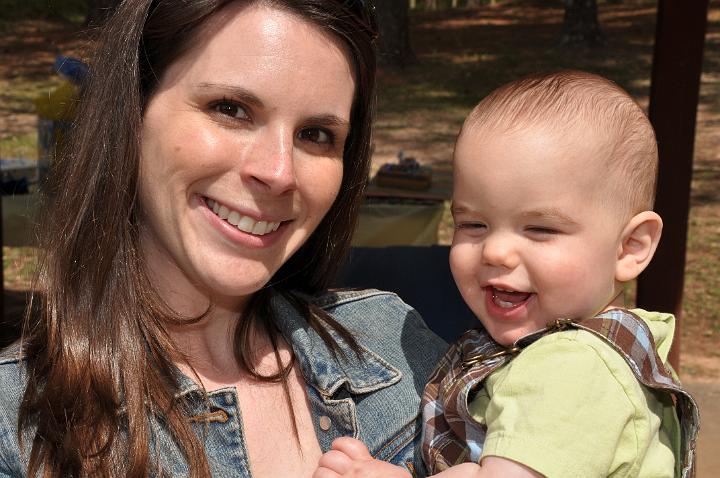 Jackson with my parents, Nana and Pop.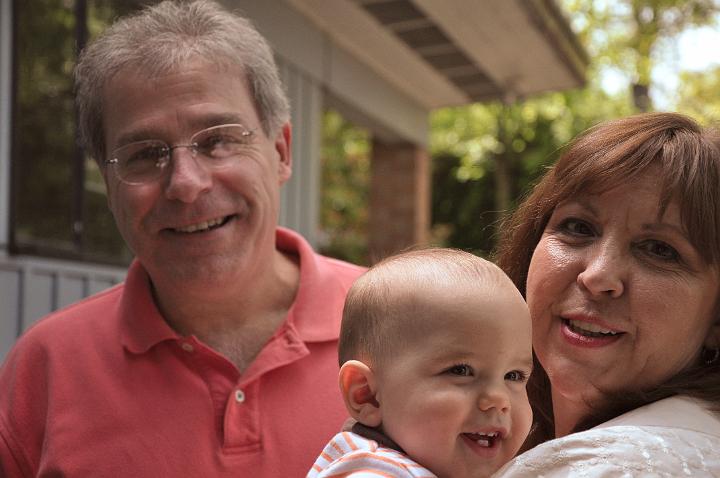 Ross' Grandmother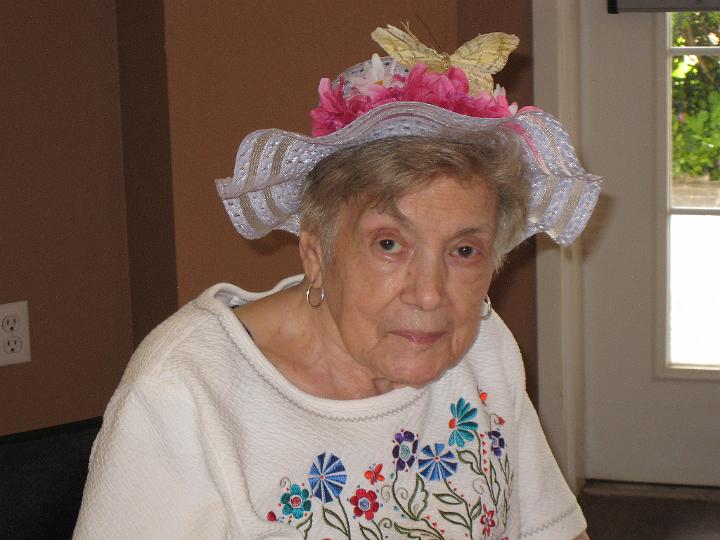 Jackson's 2nd cousin, Andrew.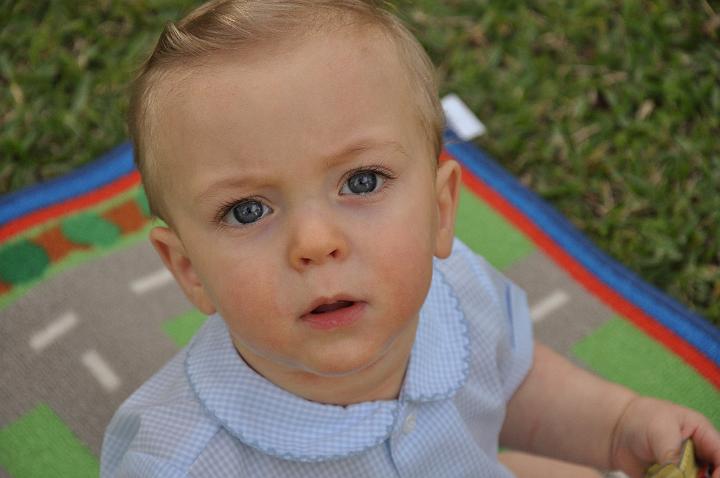 Last, but certainly not least, my grandmother and Jackson!
Oh yeah...Jackson's 10 months old now! I can't believe it!