THE GOOD...
Jackson's 8th tooth finally broke through, so he's been in a great mood lately. Ross has been busy working the shuttle flight, which means JD and I have had some fun, quality time together. Here are a few pics from playing around the house on Sunday.
JD with his duck, which he will tell you says "qua, qua"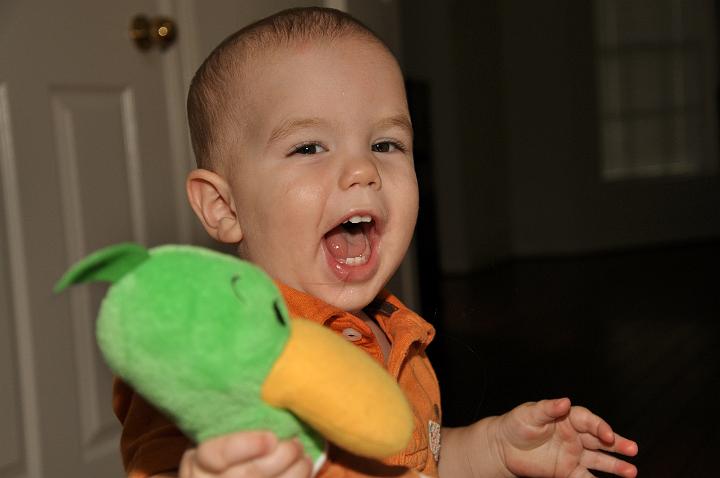 JD playing peek-a-boo from behind the door.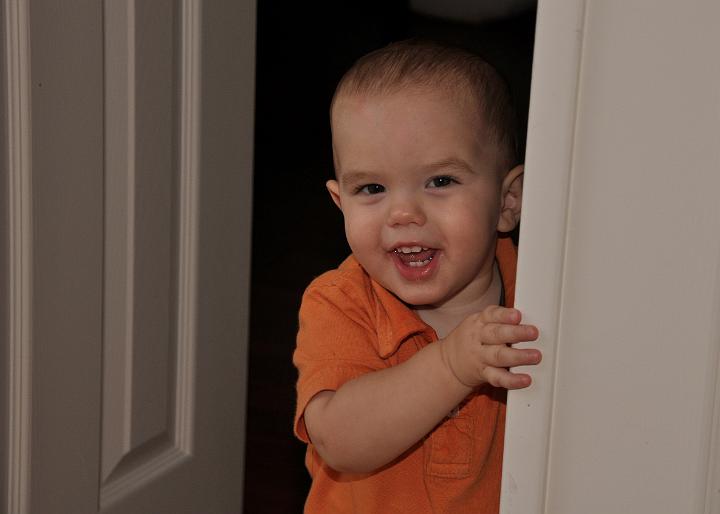 I'm gonna get you...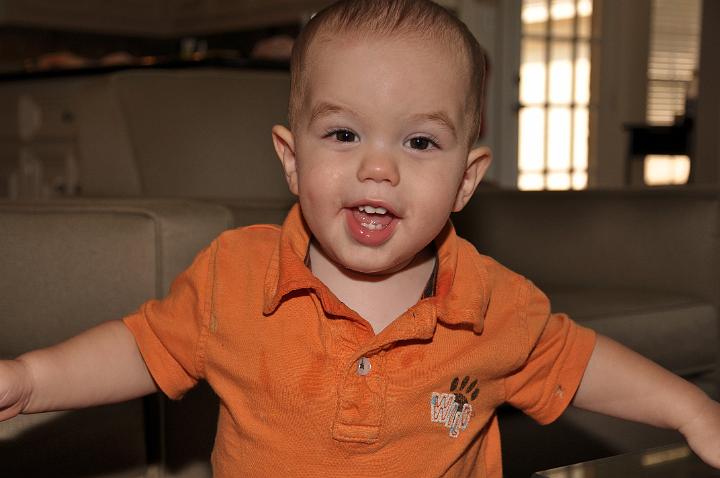 What to do next?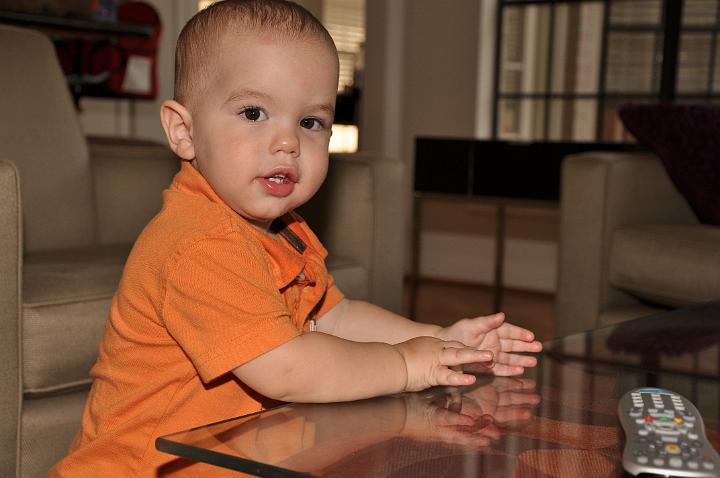 We also had another ultrasound done at my last appointment, which was over a week ago...sorry for the delay! This was for the nuchal translucency test. It was fun to get to see the little one again so soon, but apparently it's harder to see through scar tissue (from my c-section), which meant it was harder to get a good pic to share. The little one didn't want to cooperate either. He or she was moving all over the place, which was very different from Jackson. Jackson didn't move at all. I remember them shaking my belly to try to get him to change positions, but I guess he was comfortable. Here's one of the better pics of Baby Taylor #2 from the visit.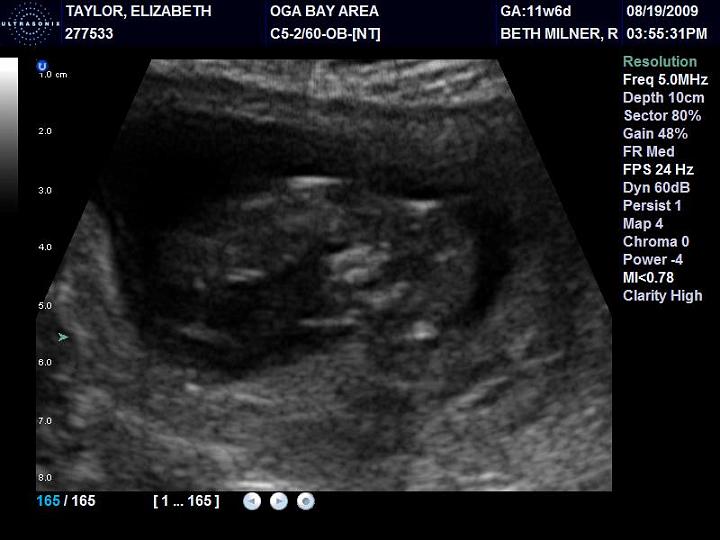 THE BAD...
Of course, along with the good comes the bad. Last week Jackson fell at daycare. He landed on a chair with his mouth and almost put a tooth through his lip. After a couple of popsicles and some extra TLC from his teachers, he was good to go. I have to say I've been impressed with how quickly it's healing!
THE UGLY...
We are in the midst of our first home repair. After only 3 weeks in our new house, a wet spot appeared on the ceiling in our living room! We had someone come out to look at it today, but even they couldn't figure out where it came from. There aren't any pipes near that area. After they left, Ross noticed a very small spot in another ceiling upstairs that's fairly close to the area downstairs and both are close to a wall, so we're wondering if it's a roof problem or something...the roof was replaced last year though! Hopefully, we can get it figured out and fixed soon. In the mean time, there's now a hole in the ceiling of our living room!