Our Labor Day weekend was packed with even more fun than usual this year. We went to Shreveport as usual and stayed with my folks. Jackson had a blast walking up and down their street and playing in the back yard. We couldn't resist taking a few pics.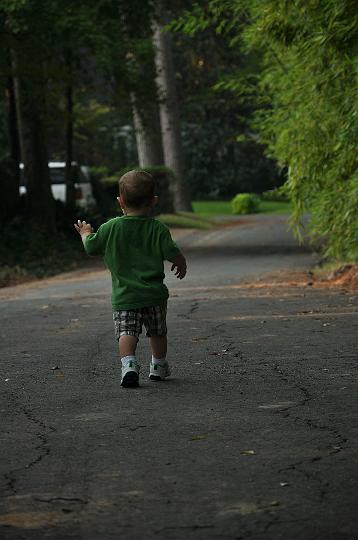 From there we made our way to my high school's danceline reunion. We all met at a park, ate yummy food, and had fun visiting. Most of us haven't seen in each other in over 10 years! Everyone looked the same with the addition of husbands and kiddos. Here is a picture of the girls. There are more from the park in the album.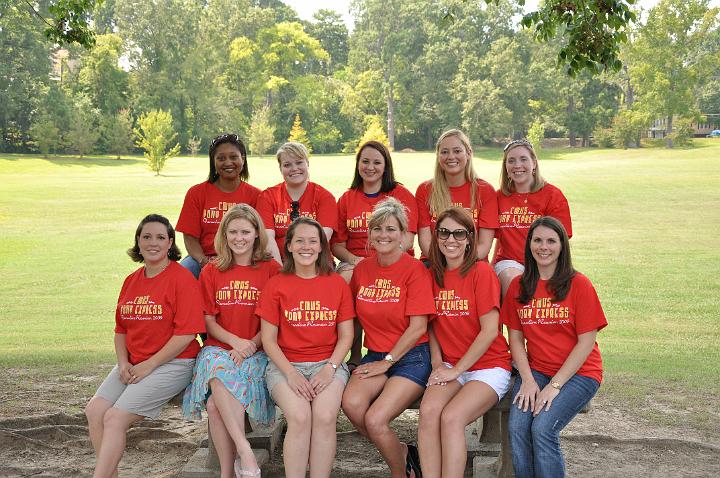 Next was the main event...the Stone Family Reunion, which is Ross' mom's family. It's a two day affair filled with fun. We start off Saturday evening at Ross' Aunt Dottie and Uncle Jim's house with burgers, hot dogs, and all the fixin's. Sunday brunch is had at Ross' parents' house, and then everyone heads to his Uncle Ronnie and Aunt Laura's house for swimming, fajitas, and karaoke! Did I mention there are 45 people at each of these events? It's a blast! I love seeing how everyone changes each year. Here are a few pics from the events, but of course, there are a lot more in the album.
Jackson got to "ride" Grandad's motorcycle.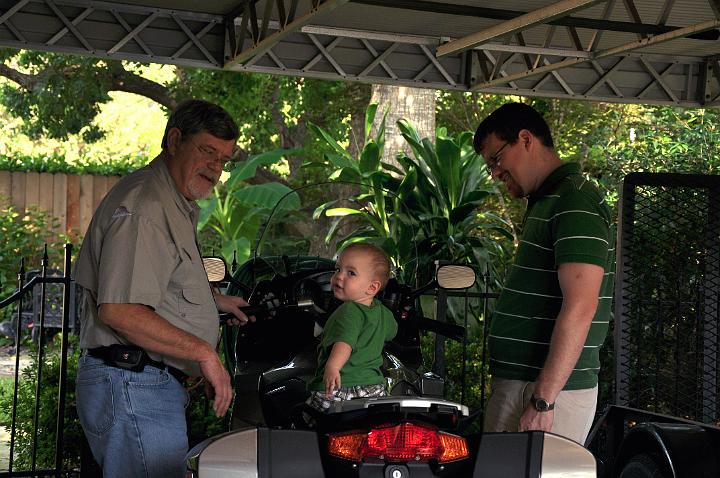 Taylor Family Picture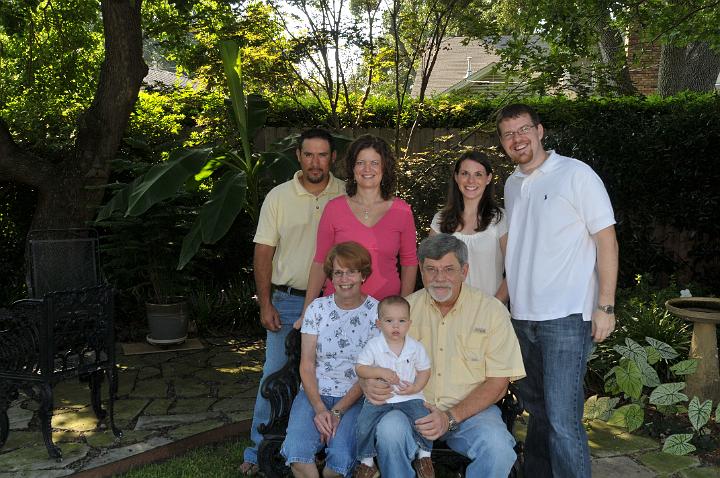 Just the 3 (or 4) of us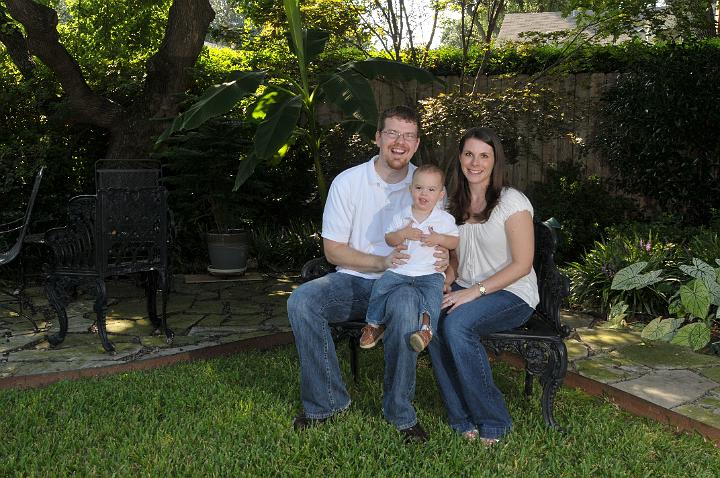 Jackson stopping to pose for a few pics.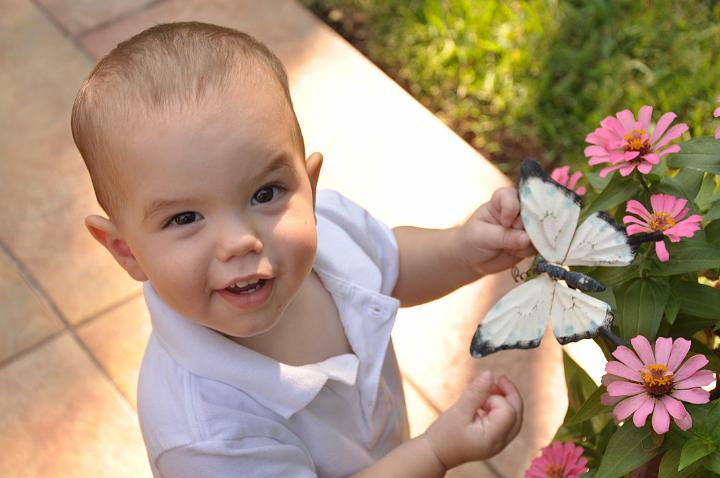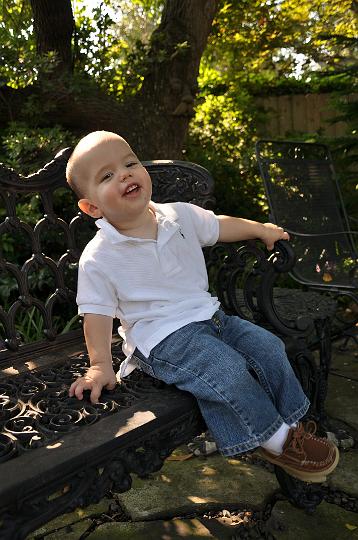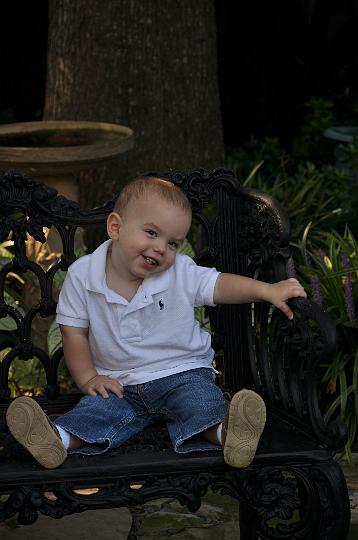 Jackson and Anna Claire playing together.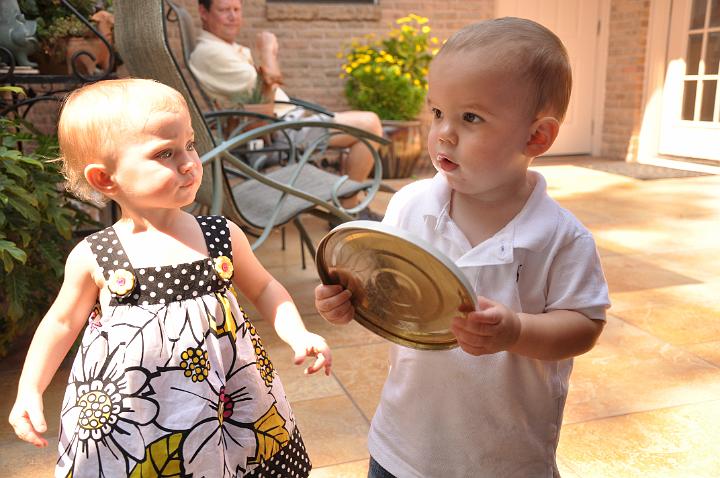 Swimming is fun! Especially when Daddy throws me!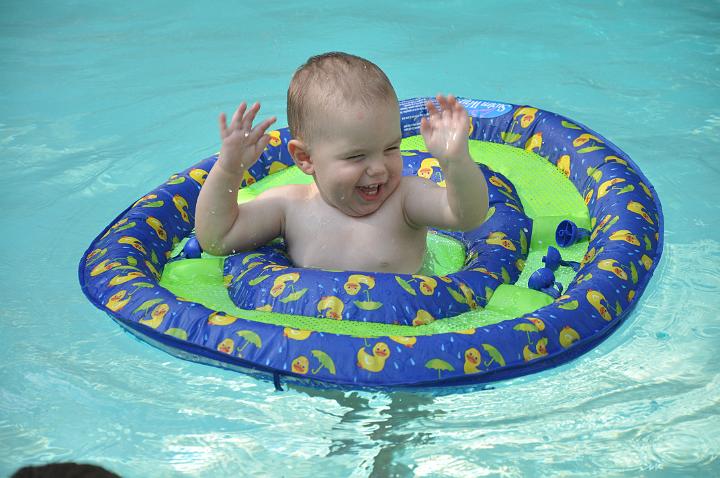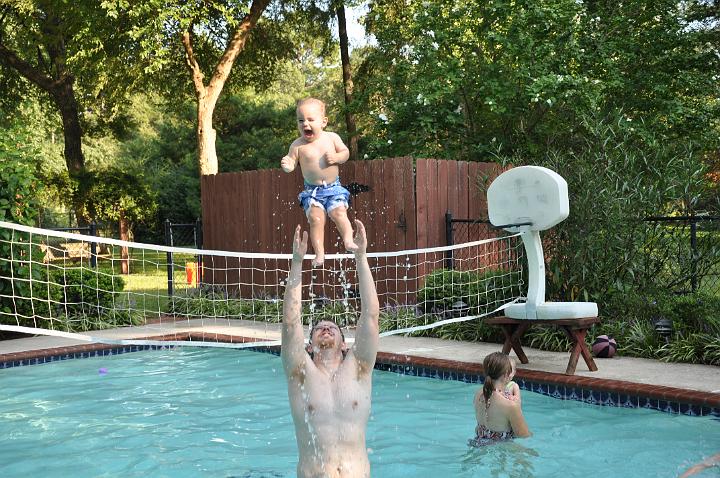 A little karaoke fun to end the evening.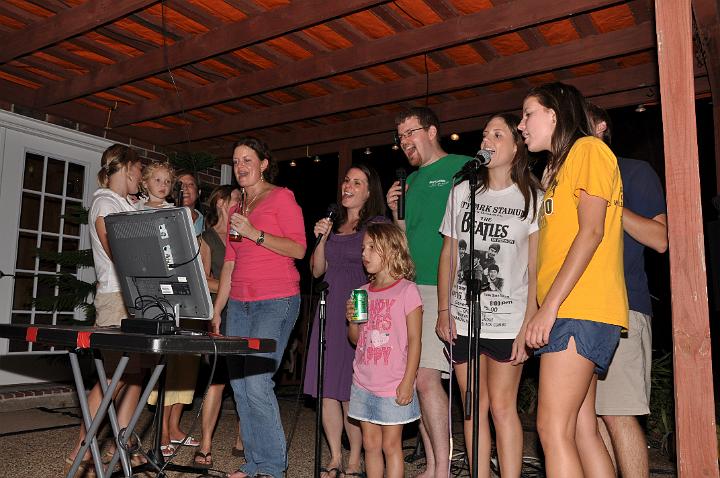 And that's not all...we celebrated my Granddaddy's 82nd birthday Monday over lunch before we left town. Jackson's middle name, Dean, is after my Granddaddy, Harry Dean. We all loved spending time with them, and Jackson got really excited about the cake!