This weekend our friends, Heath and Barbara, and their son, Carter, came to visit. They made it in late Friday night, which of course, meant we stayed up late visiting when they arrived. The only reason we went to bed as early as we did was because we knew Jackson and Audrey wouldn't be sleeping in!
Saturday morning we loaded everyone into the car and headed to the zoo. We started with the traveling dinosaur exhibit. Jackson loves dinosaurs when they're in a book or on a puzzle. Up close and personal was a different story. His initial reaction was to cling to Daddy's leg.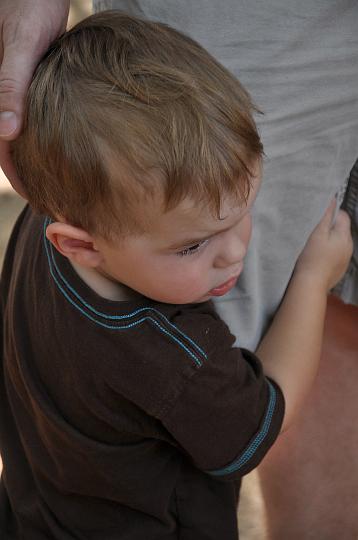 Carter on the other hand had seen the exhibit somewhere else before, so he was ready to go!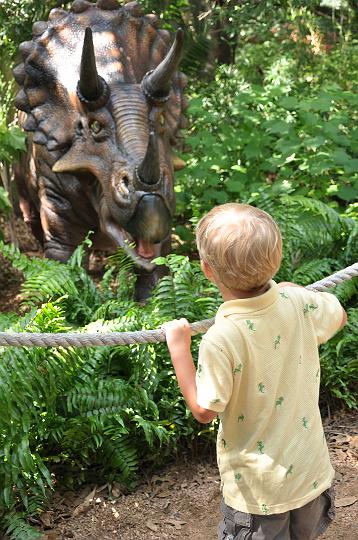 It didn't take Jackson long to start "roaring" at the dinosaurs from the safety of our arms, and once he saw the baby dinosaurs, he was ready to check them out.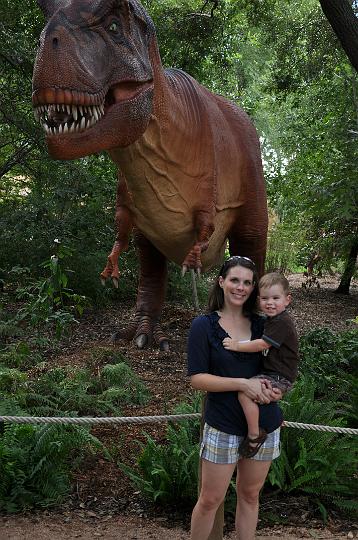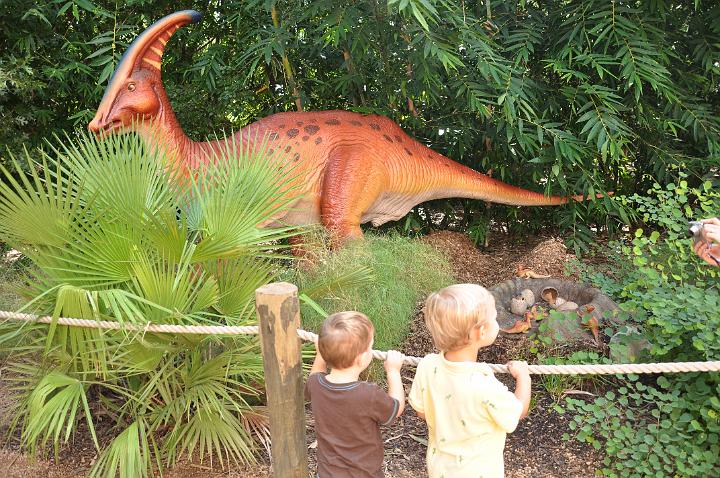 He still wasn't real sure though...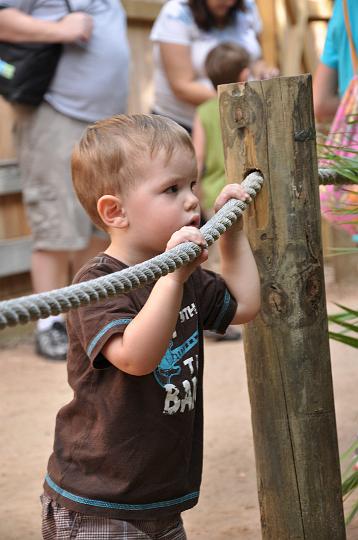 Especially after these guys started spitting at people and making them scream.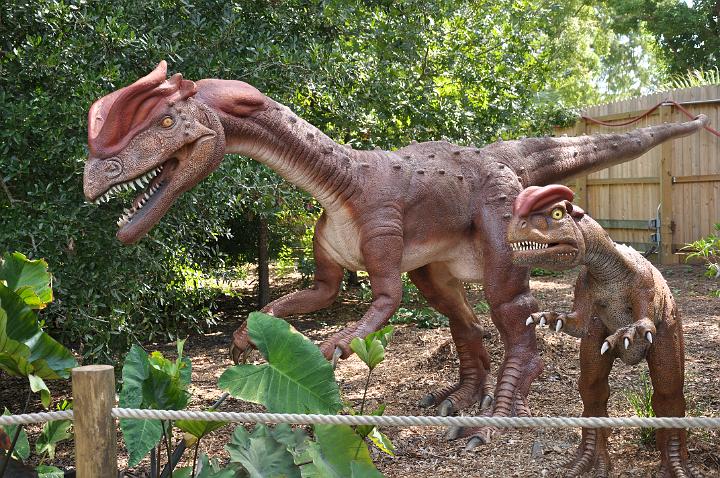 From there we made our way over to the children's section of the zoo, where the boys got to check out an injured bald eagle.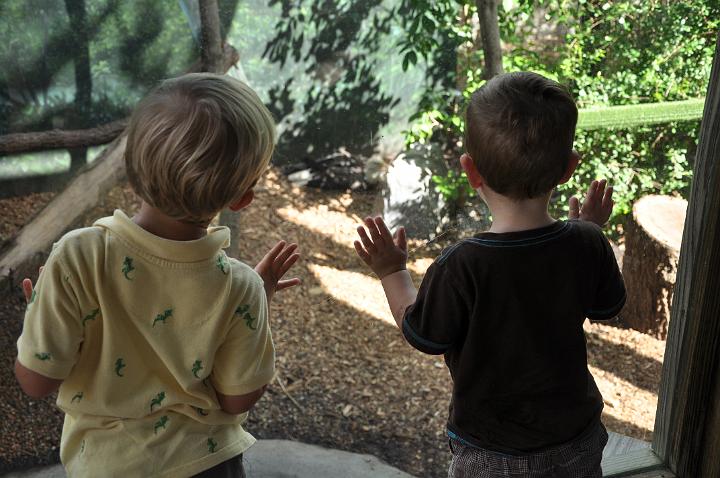 They had fun checking out the cows, lamas, geese, pigs, and other animals. Of course, getting to brush the goats was a highlight!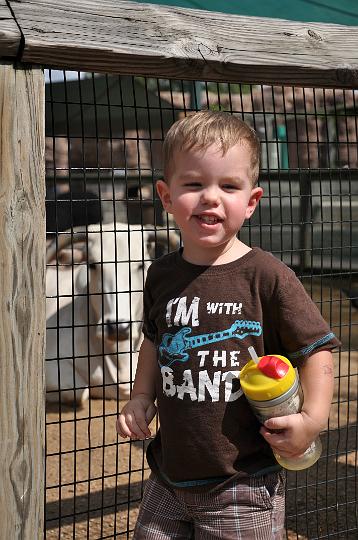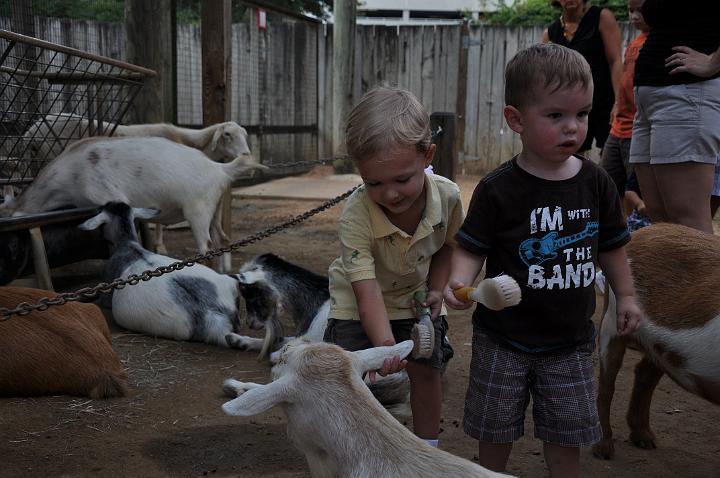 Audrey slept through most of this part of the visit, and as the older of the three, Carter made sure to take good care of both Jackson and Audrey. He held Jackson's hand to make sure he didn't wander off, and entertained Audrey during lunch.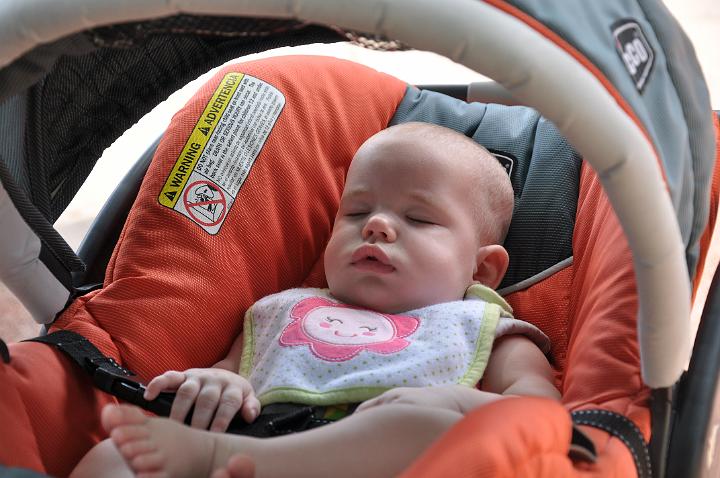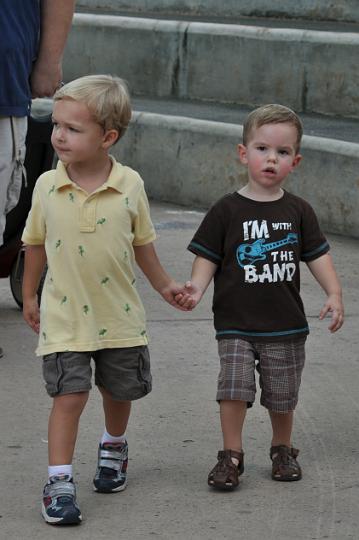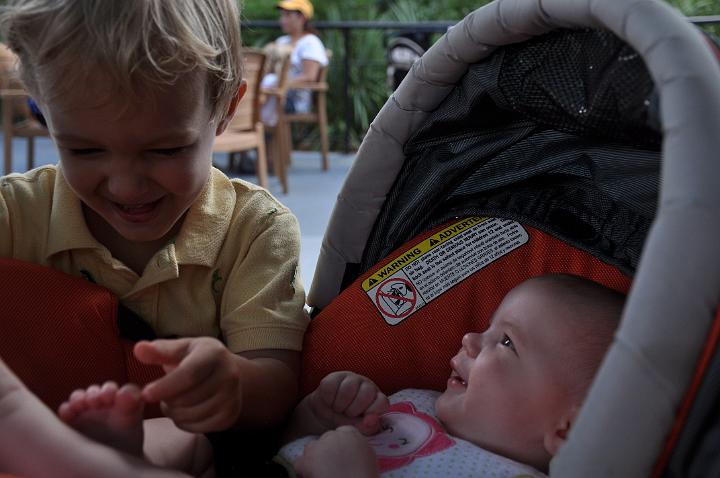 Jackson helped entertain Audrey by being a bird and making her smile.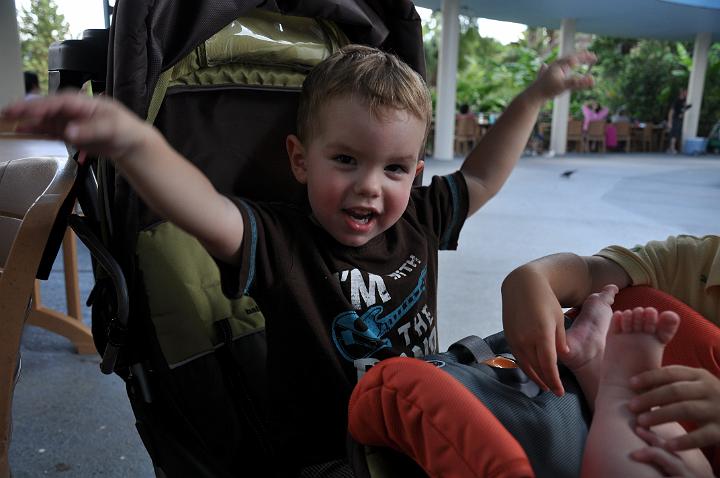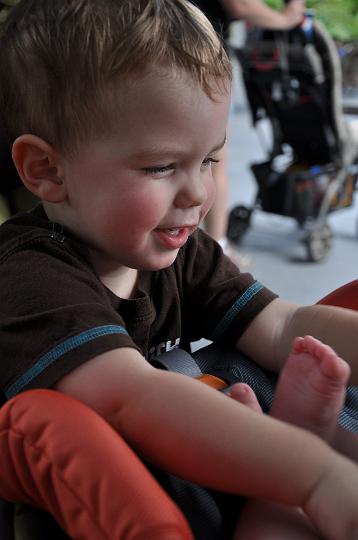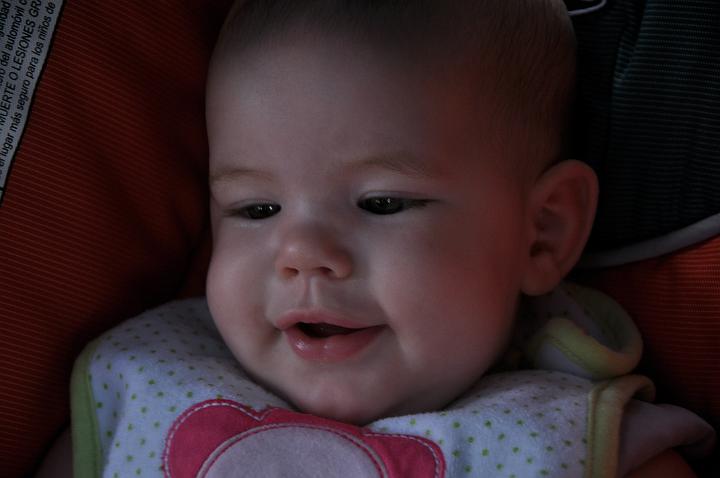 Our little monkeys enjoyed watching the monkeys.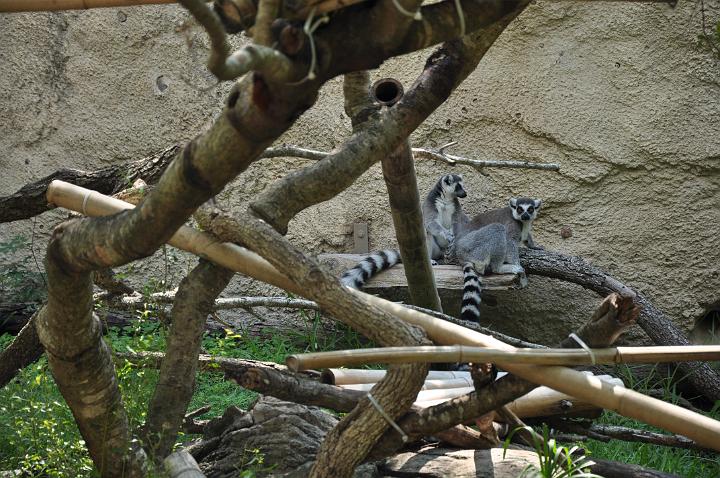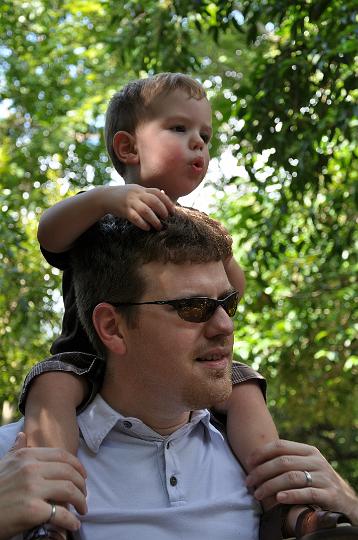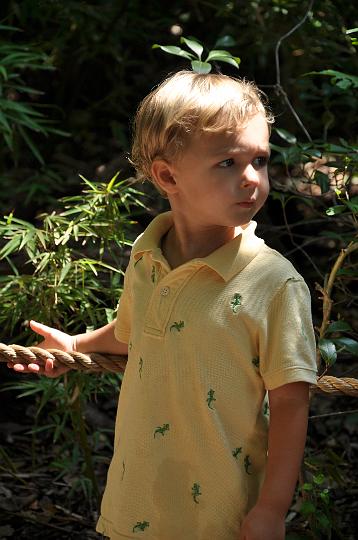 It was shortly after this picture that I realized Audrey's ear was filled with blood! She'd scratched it, but she wasn't complaining at all. It took at least 10 minutes of putting pressure on it to get the bleeding to stop...I was beginning to worry that it wouldn't!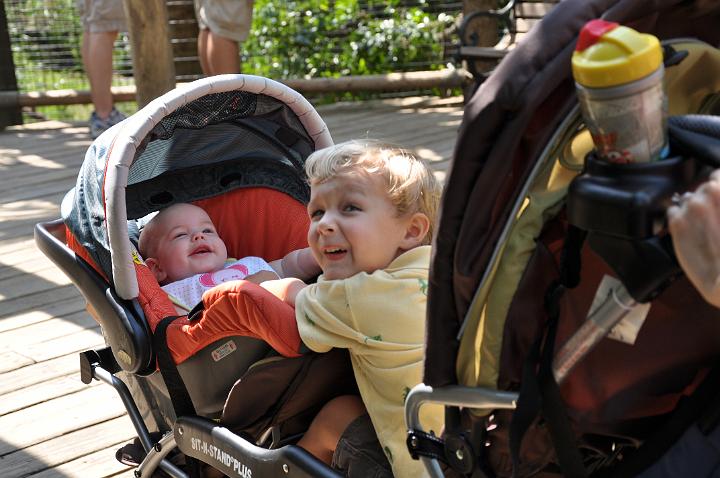 Next the boys watched the elephants eating, and Jackson spent a little time speaking to them in their language (raising his trunk and blowing at them).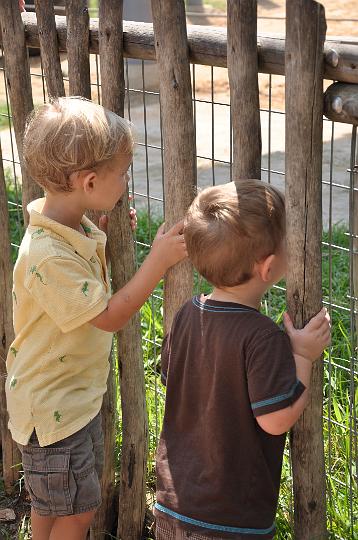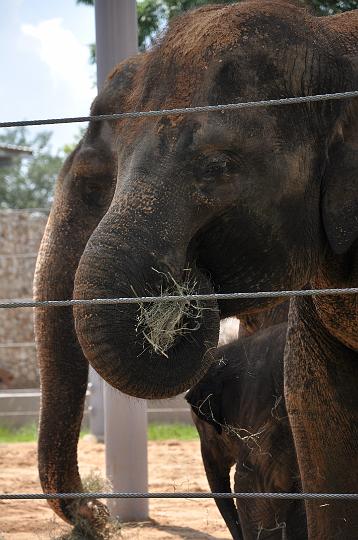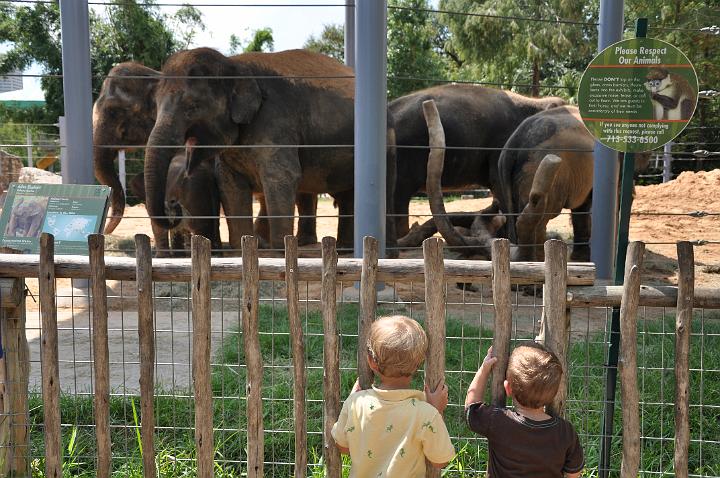 To round out the trip, we hopped on the train and checked out Memorial Hermann Park. We were all hot and tired by this point, but it was a great way to end the adventure.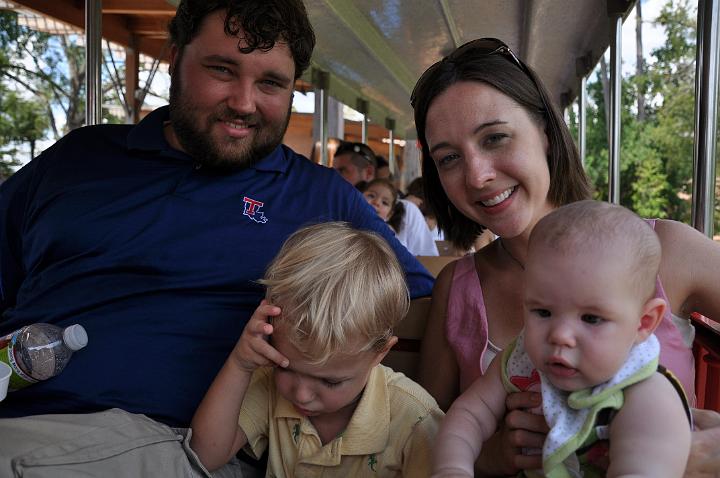 We took it pretty easy the rest of the afternoon and then made our way to Lupe Tortilla for dinner and some play time in the sand.
This morning we cooked a yummy breakfast of huevos rancheros and took our time getting ready. Then we headed to Kemah and let the boys play in the fountain. Again, they were a little slow to get started playing, but once they decided it was okay, there was no stopping them!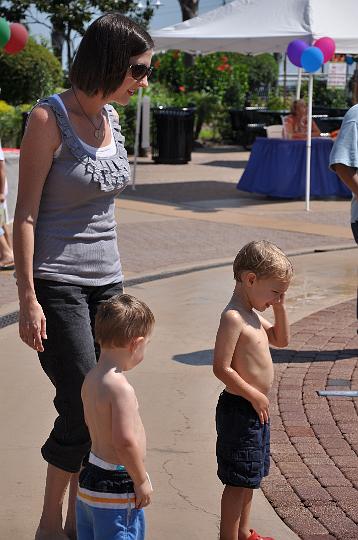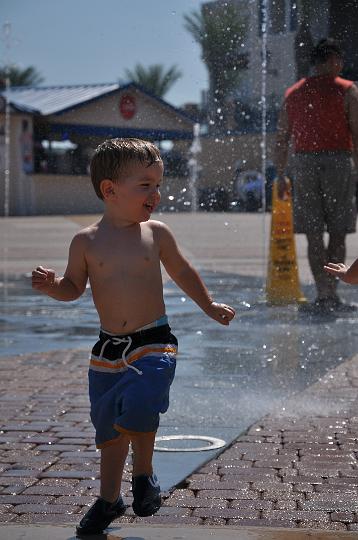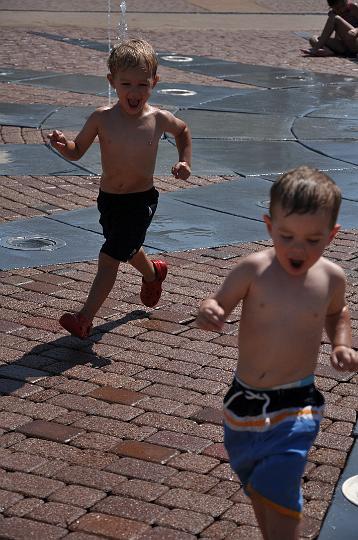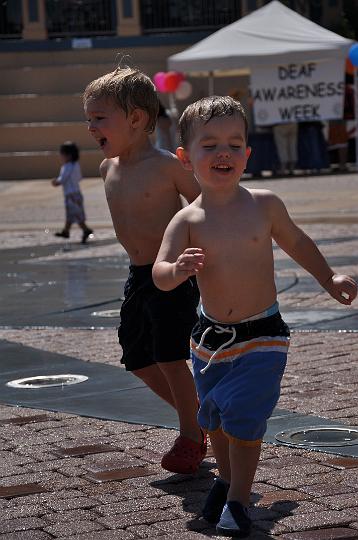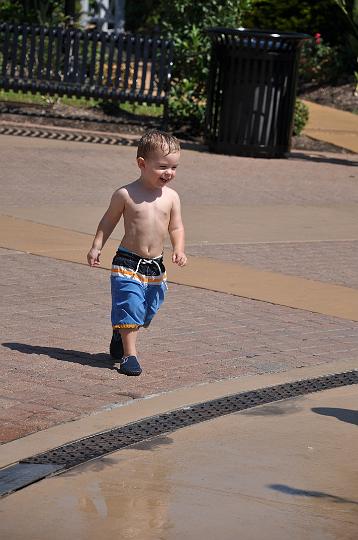 Audrey was great all weekend...she was simply adorable!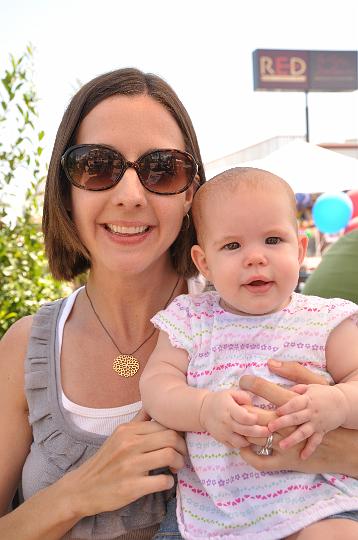 Believe it or not, there are even more pictures in the album from both the zoo and Kemah. We all had SO much fun...we already miss them!