We made our annual trip back to Ruston for engineering advisory board meetings and LA Tech's homecoming. This is the first year I haven't had to go to any meetings, so I enjoyed some extra time with friends and family! Here are some pictures of Jackson and Audrey playing in my grandparents' backyard. Jackson enjoyed pushing us on the swing and pulling Audrey around. He was quite the gentleman. He would pull one of the sides off of the wagon to make it easier for Audrey to climb in and out. They were too cute playing together!
G.G (Great Grandmother) spent some time swinging with us too, and I just love this picture. Can you tell they are related? I think they look so much alike!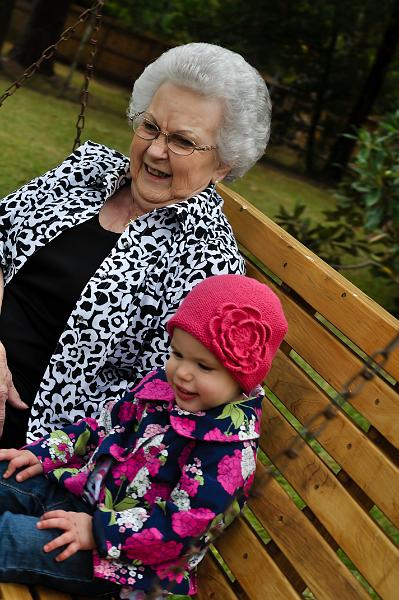 We missed the homecoming tailgating since the kiddos needed naps, but we did make it to the game again this year. They loved it! I didn't take any pictures at the game, but there are some more of the kiddos playing in the backyard in the album.