For the first time in six months, I've done some work on the headboard for our bedroom. I've been putting it off partially because of the complexity of what I am trying to do. If you aren't familiar, see this post which talks about the design and shows a drawing of the plan. Basically, I'm trying to create bed side tables with integrated lamps that hang on the wall as part of the headboard. Incidentally, we've added the pictures to the headboard but I haven't uploaded an image yet.
The tables are cantilevered from the vertical board but are about twice as wide as the vertical board so the joinery is not straightforward. The picture below shows the dry fit tables and a more detailed description of the work follows.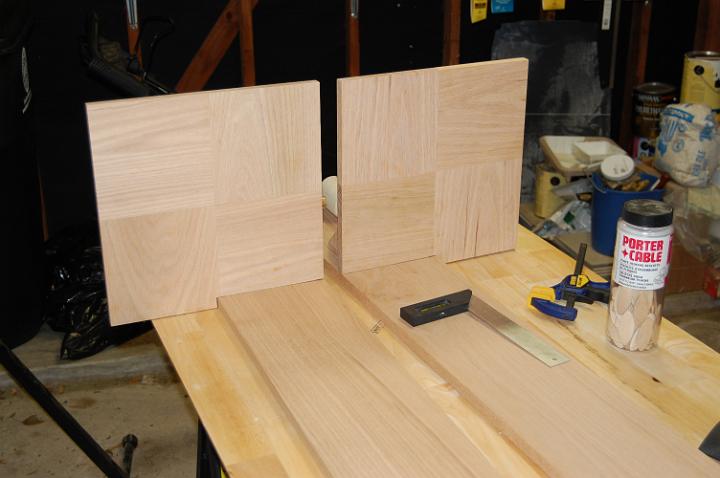 First, I created a simple jig to rout slots in the vertical boards.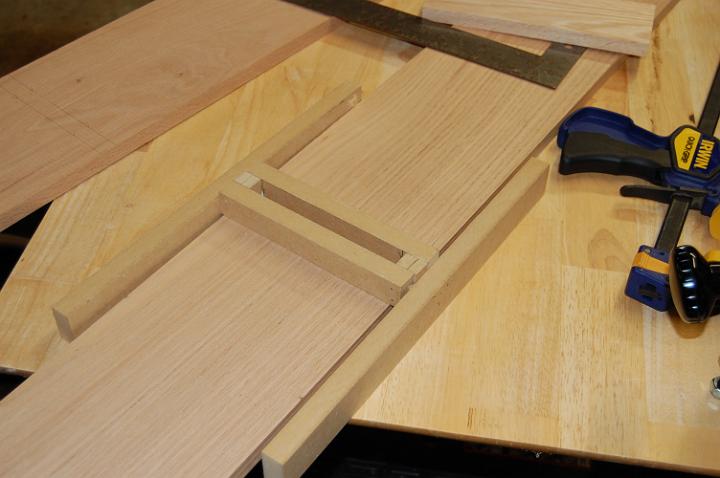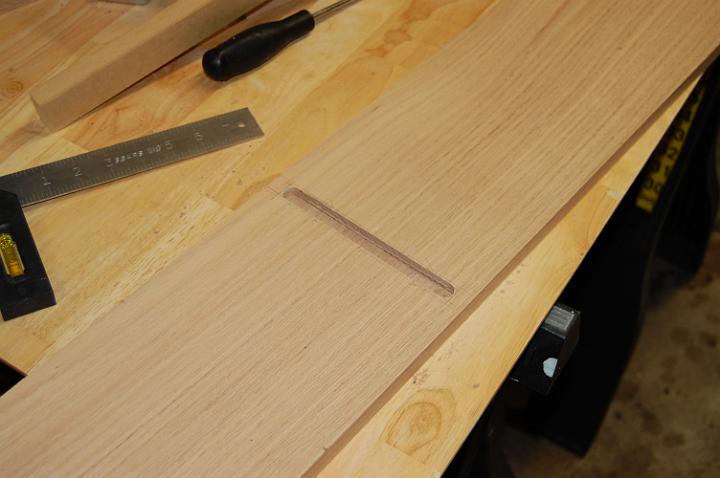 Next, a little chisel work squared off the slots and a dado blade on the table saw was used to shape the tables appropriately.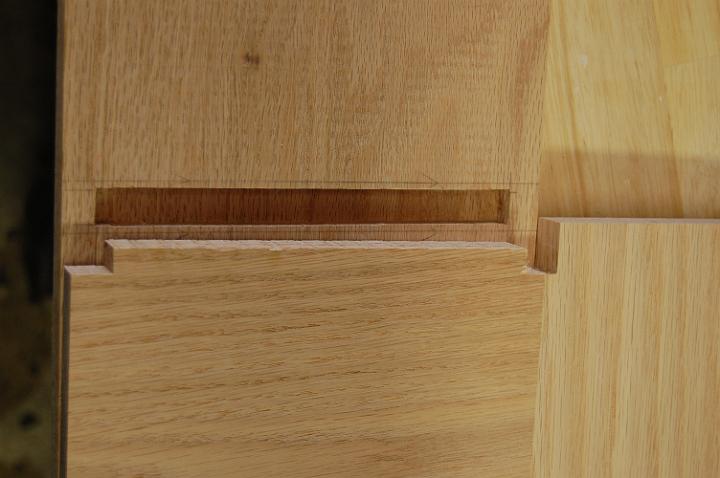 Adding some 5 inch triangles using biscuit joinery provides additional support for the tables.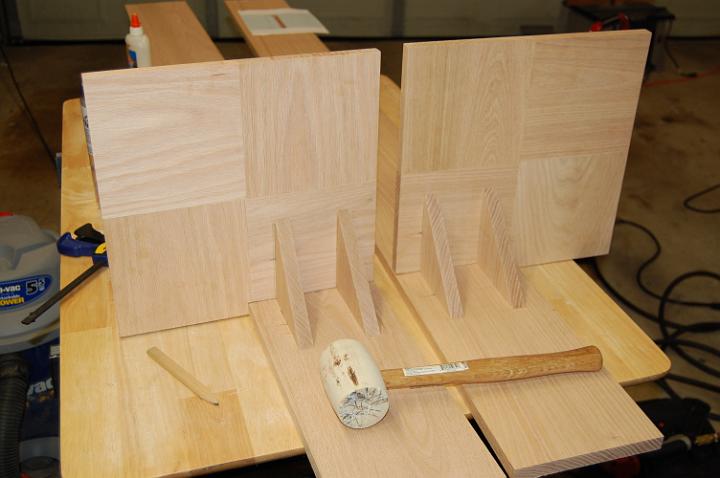 Finally, a little work on the back was done. A slot is run up the back for the power to the lamp. Also, two keyholes are just above the table mounting for attaching to the wall. The upper part will be attached with screws through the board hidden by the light fixture.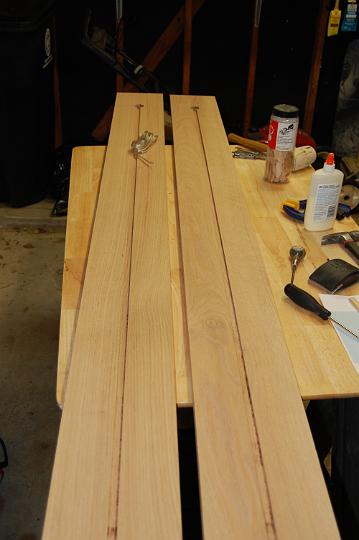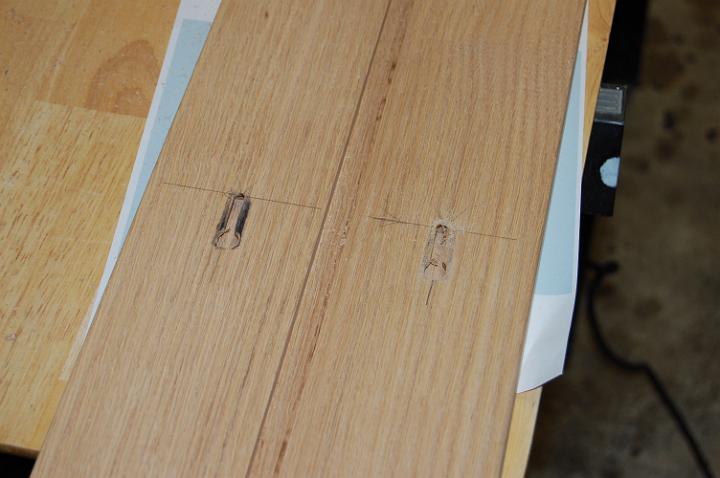 Basically, all that is left is to sand, stain, and assemble. Hopefully, I'll have completed images pretty soon.