I love birthdays...especially the part where you eat cake! Mine was a couple of days ago, and the cake was good! So was the celebration with friends. We went to my favorite Mexican restaurant, Lupe Tortilla, and I got the best birthday present ever...Jackson. I just got it a little early. ;-) Actually, Jackson gave me a great gift...8 hours of sleep and a wonderful day!
Here's a pic from the celebration. We got the album fixed, so there are more pics from the evening in the B-day album.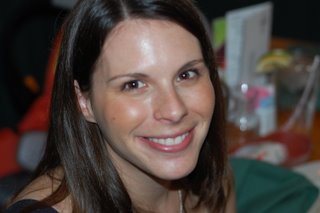 Thanks to everyone for the many happy b-day wishes.
We've also updated Jackson's album with more pics and created an album from my friend Emma's B-day, so be sure to check them out too!