We spent this past weekend in Leakey, TX introducing Ross' sister, Leslie, and her husband, Philip, to their new nephew. Jackson also got to meet Dick and Mia, some of Ross' extended family. Unfortunately, we didn't take many pictures. This one of John (Granddad) and Jackson is one of the only people pics we got. There is a family reunion coming up in a couple of weeks, so hopefully, we'll be better about taking pictures there.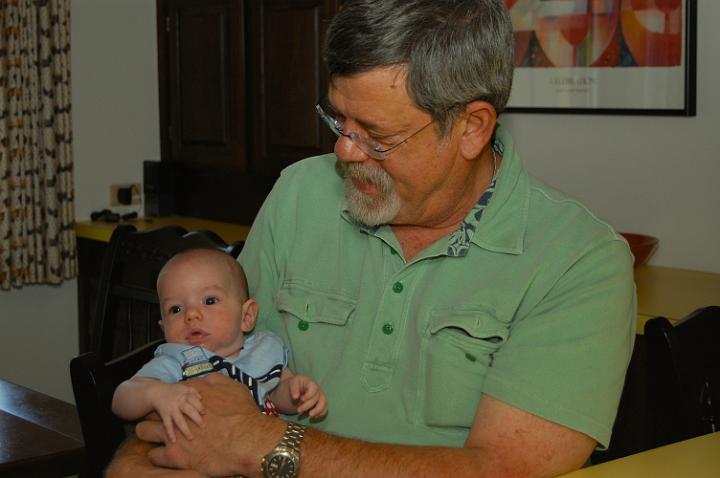 Philip showed us around one of the places he's been working recently. The view was incredible, but we were even more impressed by everything he's done out there. Here's a pic of the view.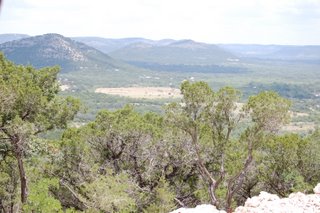 Since we've been back, I've been trying to take advantage of my last 2 weeks at home. The time has gone by so quickly! Jackson is getting cuter everyday. He's talking even more and seems to like to sing along with his dad. Here's a picture of him showing off today in his Silly Monkey onesie.