Ross, Jackson, and I spent last week in Arlington, TX. Ross was there for a workshop on autonomous vehicle systems, so Jackson and I joined him for the week. We spent a lot of time in the hotel room, but fortunately we got a suite, which made life in a hotel with a baby a lot easier!
My mom made her way over at the end of the week for a visit. She kept Jackson for us so we could enjoy an evening out just the two of us, which was nice. Here's a picture of the two of them enjoying some time together. There are more pics in the album too.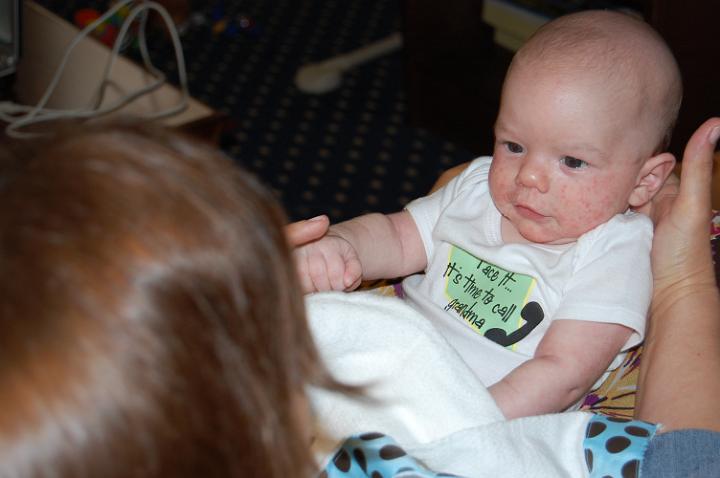 Today we went to church, and Jackson went to the nursery for the first time. He was the only baby today, so he got a lot of attention. The lady keeping him said he did great. I'm so glad we decided to start taking him to the nursery because it allowed me to really focus on God during the service instead of worrying about whether or not Jackson was about to start crying. I think it will also help me get used to the idea of taking him to day care. Of course, one hour is a lot different than eight.