We had a wonderful Thanksgiving weekend in Shreveport this year. Thanksgiving day was spent with the Taylor family and some close family friends. As you can see here, Uncle Philip has become one of Jackson's favorite people.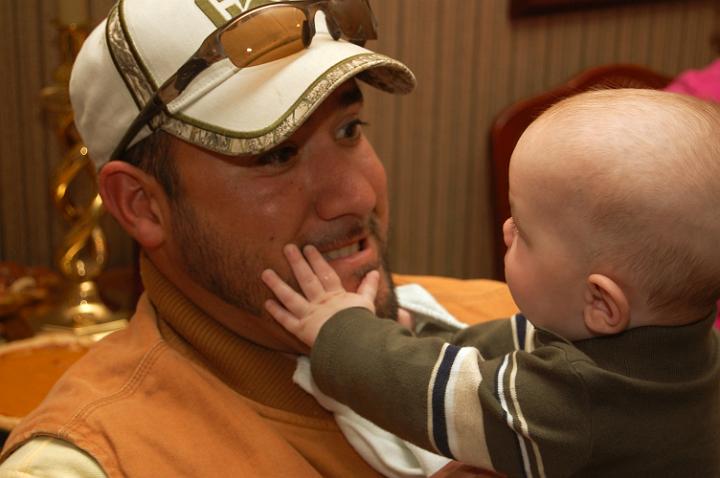 Friday we spent the day with my family, which included a visit that was way too short with my aunt, uncle, and cousins from California. My grandparents also came by and got to visit with Jackson for a little while before we braved the crowds and went shopping at some of my favorite local stores.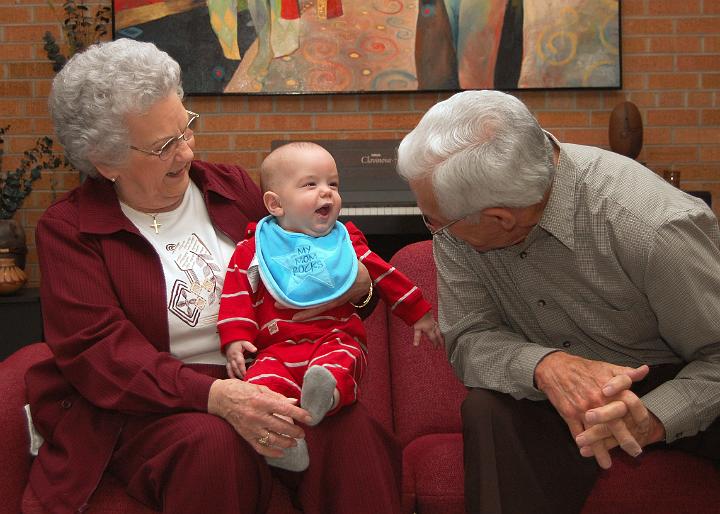 Today we picked out Jackson's first Christmas tree! There are a few pictures in the album along with more from our trip to Shreveport. It's been a wonderful weekend...now it's time to refocus and check email again. :-)
Oh yeah, this is one of Jackson's new favorite things. Ross turns him upside down, and he starts giggling. It's the cutest thing!