Sorry for not posting last weekend. It turned out to be an overwhelming weekend. My mom was in town, which was a saving grace because she was able to keep Jackson while we signed all the paperwork to put in an offer for a new house, which was accepted! She was also able to help us pack some things to be put into storage so we could get our house ready to sell, and she kept Jackson while Ross took me to the ER for one of the worst migraines I've ever had!
This weekend was a little less stressful and a lot of fun. We made our way to Leakey, TX to visit with family. While we were there we participated in the Leakey 4th of July parade. Ross, Jackson, and I were crowd control for the Frio Spring Lodges' Float, which was a huge roller. Crowd control was needed because the float was not only throwing beads and candy but also popsicles! They were a huge hit on such a hot day, but we didn't want anyone to get squashed just for a popsicle! Here are some pictures of everyone getting ready for the parade. I don't have any of the actual action, but there are a bunch in the album.
Here are Ross and Jackson ready to go!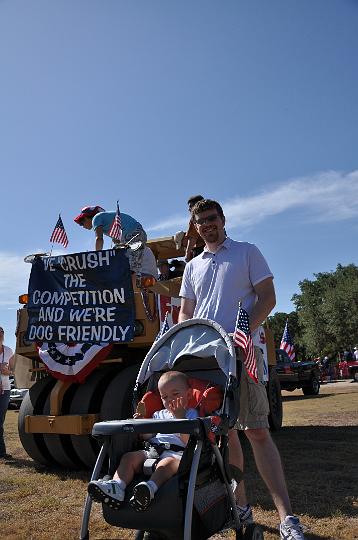 This is Ross' 1st cousin once removed, Dick, that owns the lodges and drove the roller.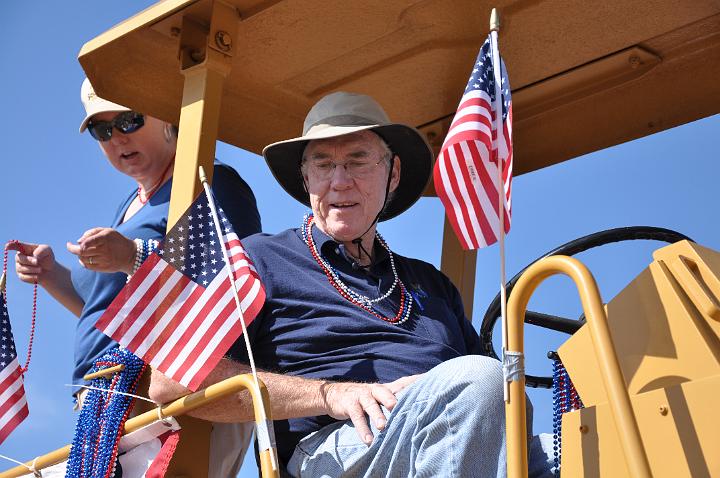 After the parade, we made our way back to the Stepladder Ranch where Ross' Dad, John; a family friend, Buz; and Dick smoked some cabrito. Here are the guys enjoying the shade.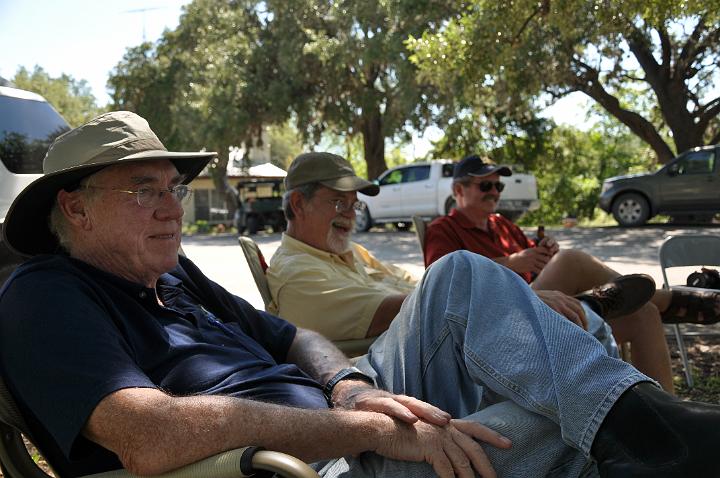 Aunt Leslie and Uncle Philip introduced Jackson to Noel, and then Jackson got to go on his first horse ride!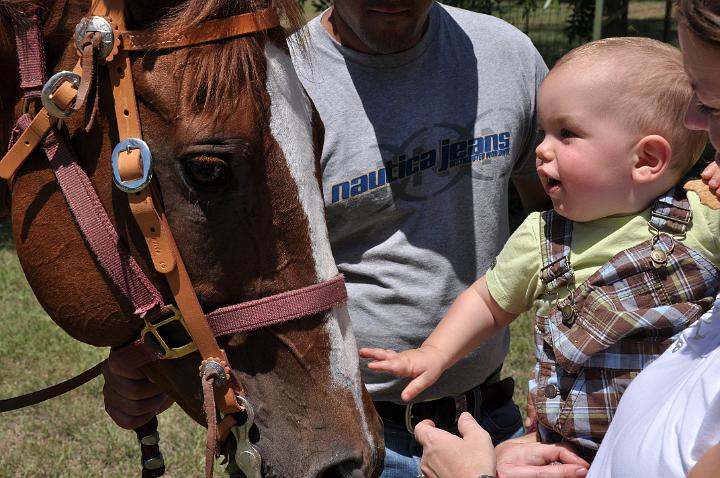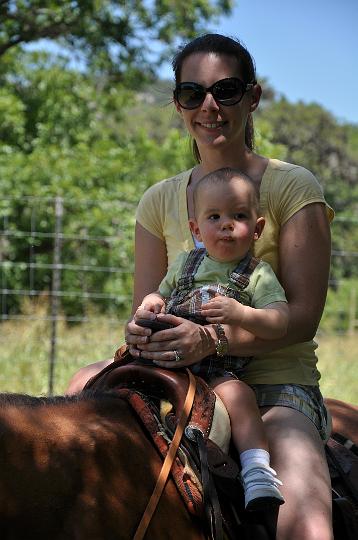 Then he had fun playing outside in the dirt. It was a great day!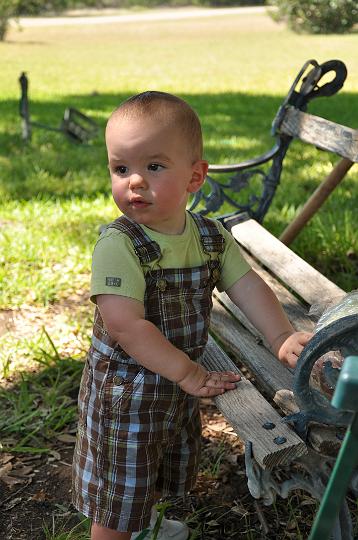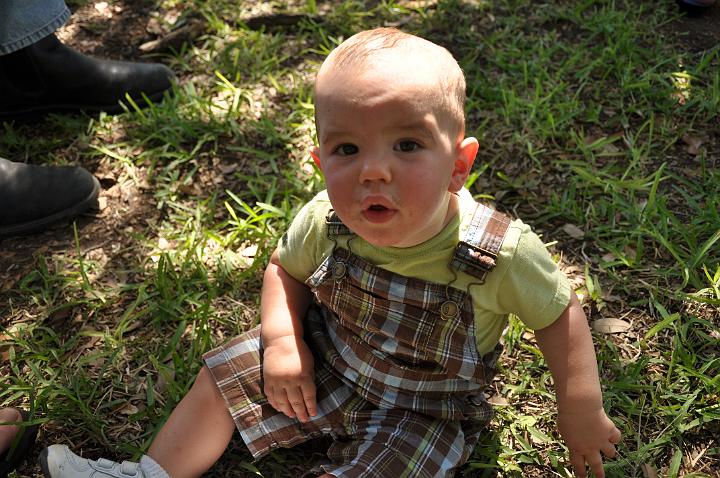 Many thanks to Leslie and Philip for hosting us!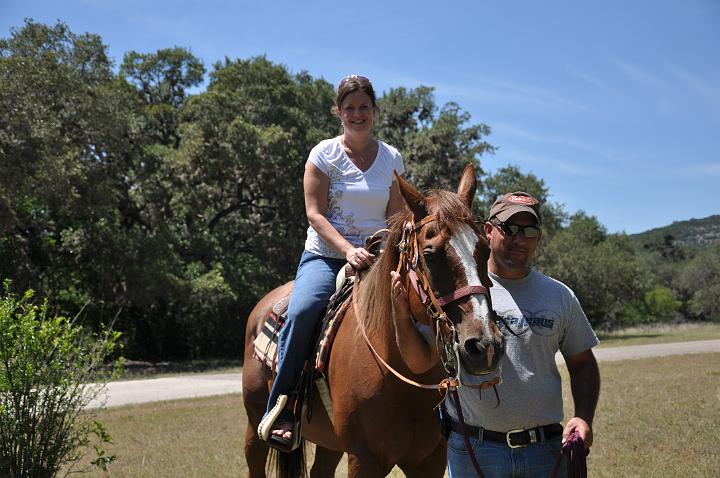 We hope everyone had a wonderful 4th of July!