This has been a week for celebrations at our house. Monday, I found out I got the job I applied for...something I've been wanting to do for a long time, but I just became eligible to apply for this summer.
Wednesday, we got doubly good news. We found out we are having a little girl, and we also found out we're going to have a nephew! Ross' sister and brother-in-law were matched for an adoption, and the baby is due in early December. We are so excited and ask for your prayers that everything goes well throughout the rest of this process for all involved.
Then we spent the weekend in Leakey to celebrate Ross' 1st cousin once removed, Dick's, birthday. This was a bittersweet weekend because we found out the cancer has spread to his brain and he will likely have surgery this week, so more prayers are needed for this too! The birthday party was wonderful though. It was fun to see some of Ross' family on the Taylor side that we haven't seen in years, and to get to know some of Dick's friends a little better. He seemed to really enjoy the party, and Jackson did a great job of sleeping through it.
Despite the overcast and rainy weather, we enjoyed a little of the outdoors while we were there. I got a few pictures of JD playing on Leslie and Philip's swing and enjoying the pool from a different perspective...he wanted to walk right in! JD also enjoyed a fun ride around the ranch between rain showers, but I didn't remember to bring the camera for this one. Here are a few pics, but there are more in the album.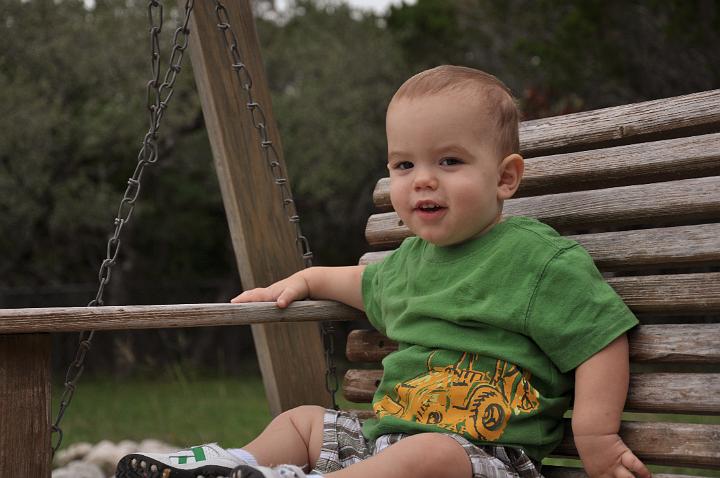 Another reality check that, yes, Jackson looks like Ross!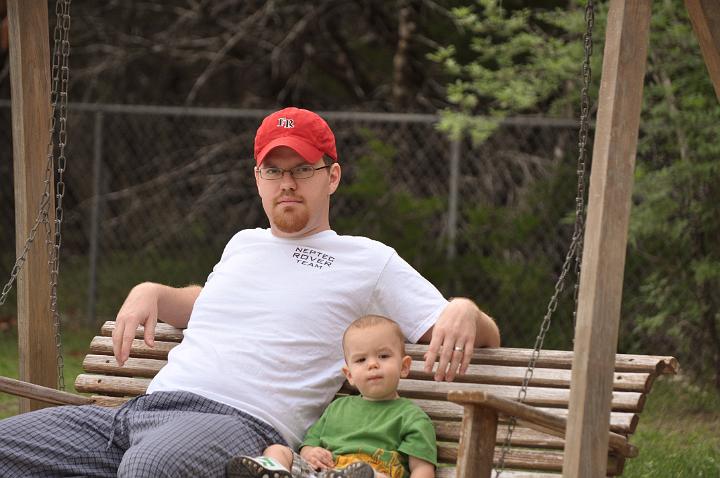 Playing with the "goggies".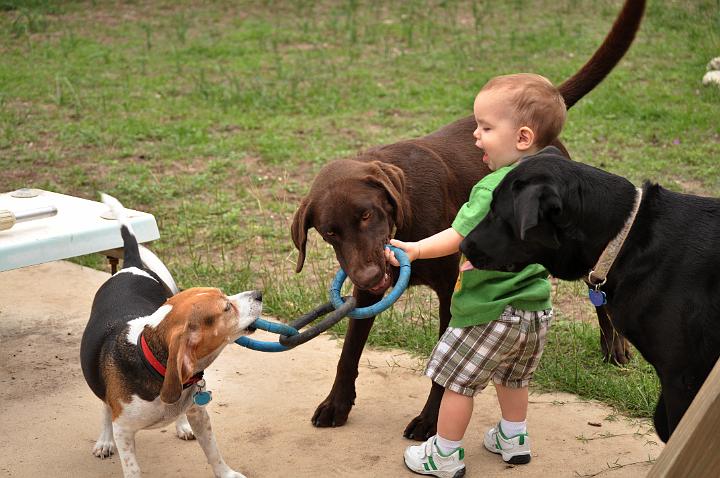 The pool from a different view...