While Ross was busy in Korea, Jackson and I dealt with some ups and downs, which were expected since Ross was out of town. The day Ross left was the day Jackson had a fever of 103 and was found to have an ear infection on top of the flu! With Jackson being sick that Friday and Monday being Columbus Day, we enjoyed a 4 day weekend together. Once the medicine kicked in he seemed like his usual, happy self.
We had a short work/school week because Jackson and I headed to Ruston, LA on Thursday for LA Tech's Homecoming Weekend festivities. My mom graciously volunteered to drive to Houston and make the trip with us to help entertain Jackson on the 5.5 hour drive.
Friday was a big day for me. Aside from my usual Industrial Engineering Advisory Board meetings, I was honored as Louisiana Tech University's Young Alumnus of the Year.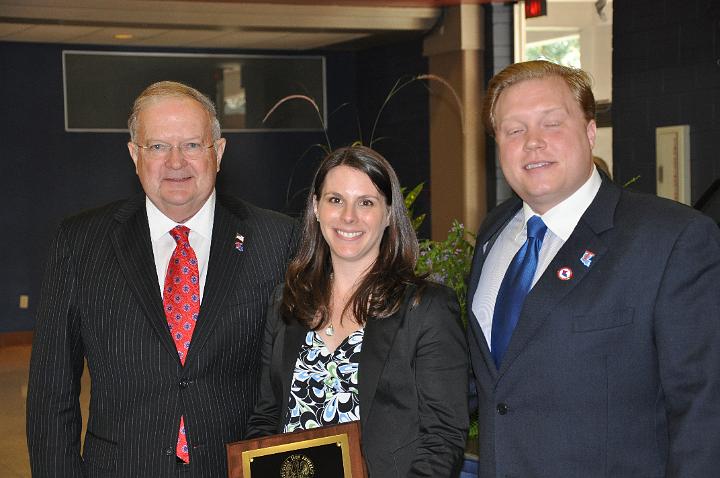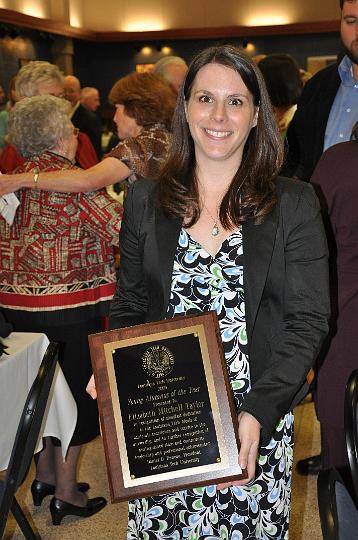 Since Ross was in Korea and wasn't able to join us, a lot of our family and friends came to support me. I had to give a short thank you speech in front of a crowd that we're guessing was between 200-300 people. There were 7 other people recognized as well, the Disitinguished Alumnus of the Year and an alumnus of the year from each college. It was a really nice ceremony, and I made it through my speech!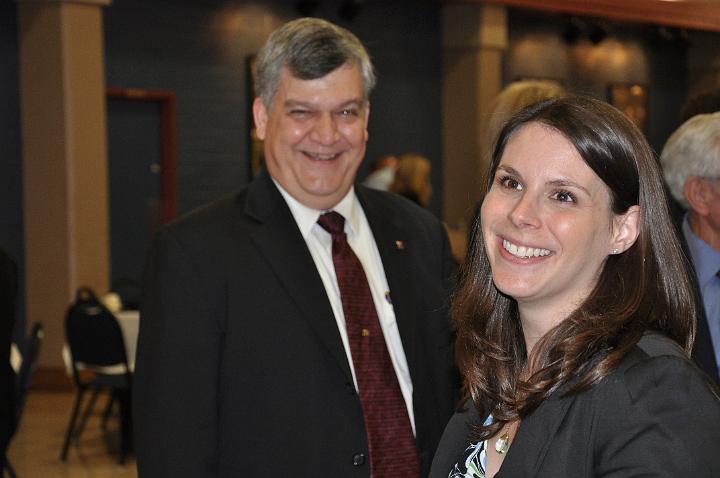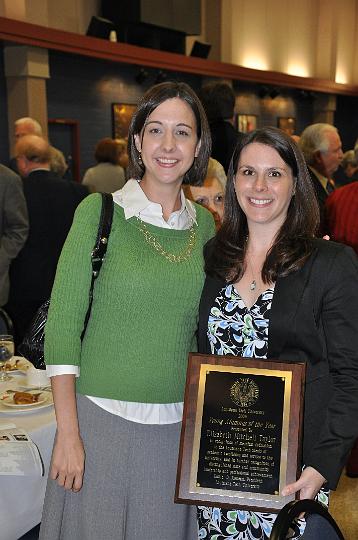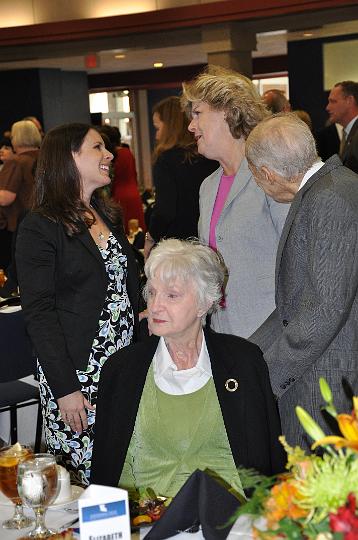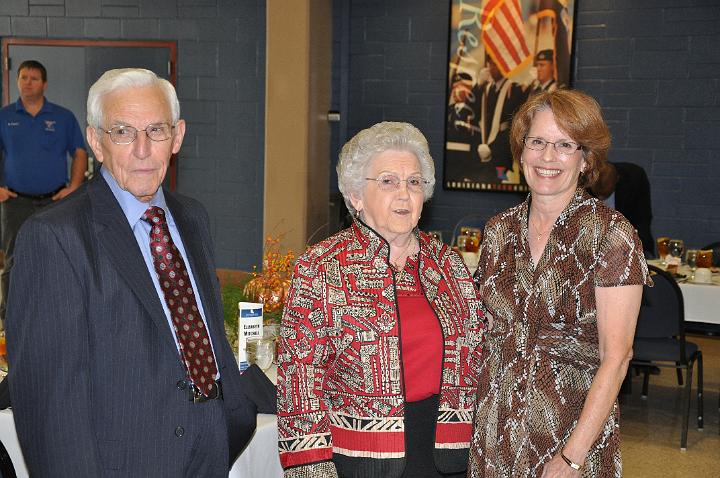 After the ceremony I was asked to speak to the engineering students, so we talked about NASA and what flight control is all about. Then we wrapped up our advisory board meeting with mock interviews for the students who wanted a little practice. When I got back to my grandparents house that evening, Jackson was sick again! This time with a stomach bug that fortunately only lasted the day.
Saturday was LA Tech's Homecoming game, which they won! My cousin, Meg, and I made it to the tailgating events along with Jackson and my parents just before the game started, so we managed to catch a few friends and check out the Eco Car our friend, Heath, has helped oversee. Jackson loved honking it's horn!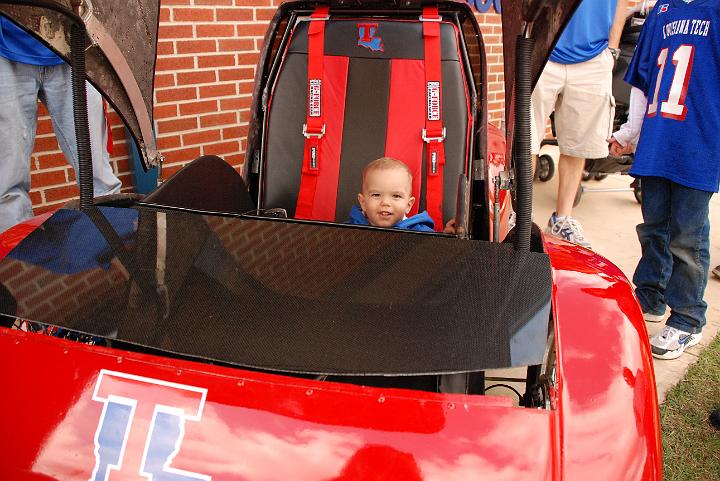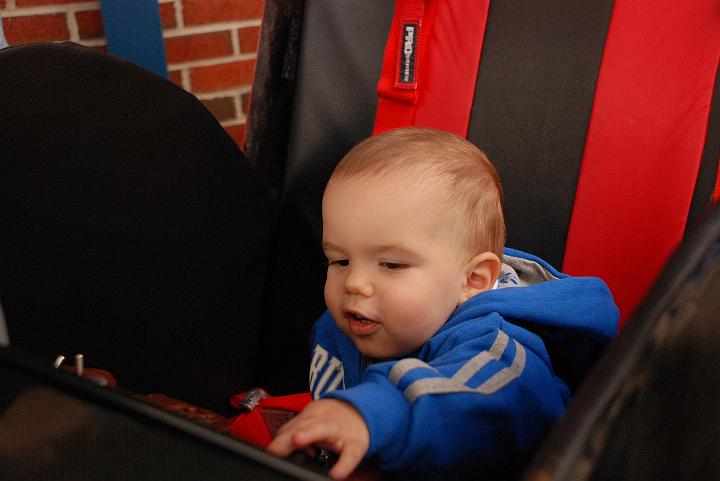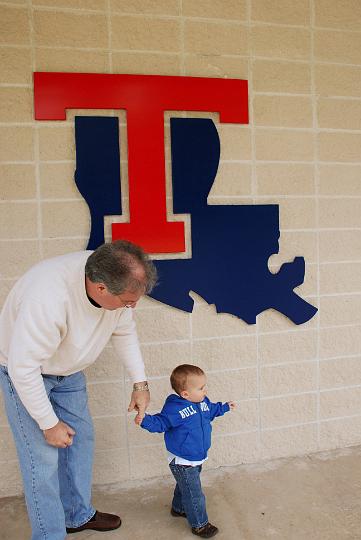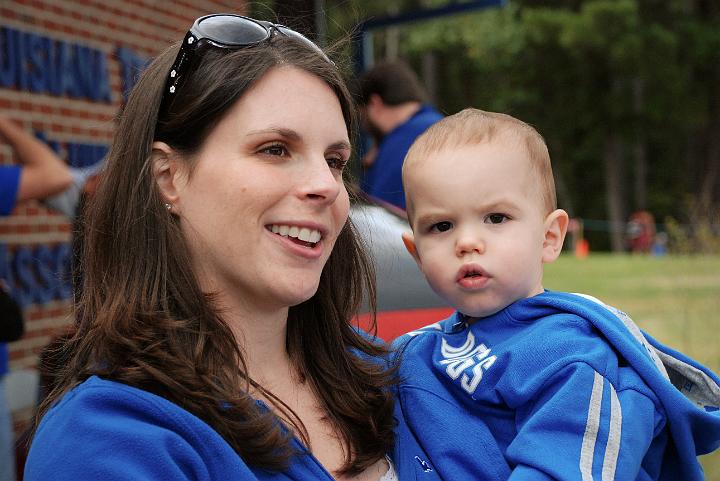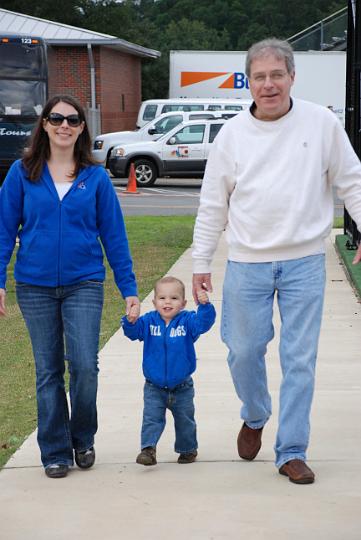 We also had a great time hanging out at my Grandparents' house. There are lots of pictures from the weekend in our album, but here are a few more to enjoy now.