This week has flown by as we've been recovering from the crawfish boil. We have officially gotten Audrey on a schedule, and we finally managed to capture a smile on camera this week...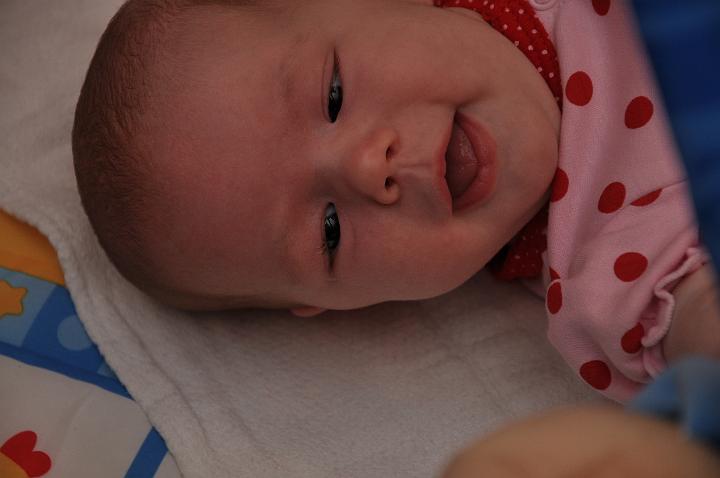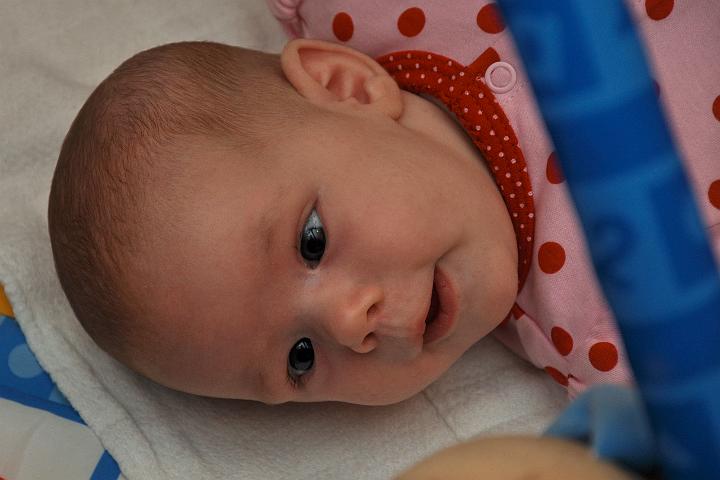 Audrey is sleeping great both day and night. She wakes up around 9 am, eats every 3-4 hours during the day, takes 2 short naps and 1 long nap during the day, fusses a little in the evening, and is usually down for the night around 8 pm waking to eat at 10 pm and 6 am. She's also doing great with tummy time, and is a happy baby overall...now that we're through the 6 week growth spurt!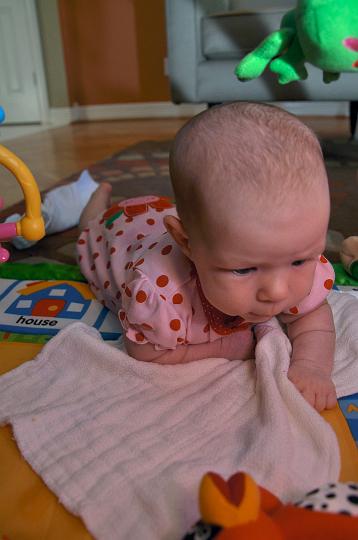 There are several new pics of Audrey in the album including this one, which shows off her LA Tech pride!