Here are some recent pictures of Jackson. He took pictures at school today too. His teacher said he was the only baby that smiled for them, so I'm hoping they turned out good. They will be the first professional pictures Jackson has had.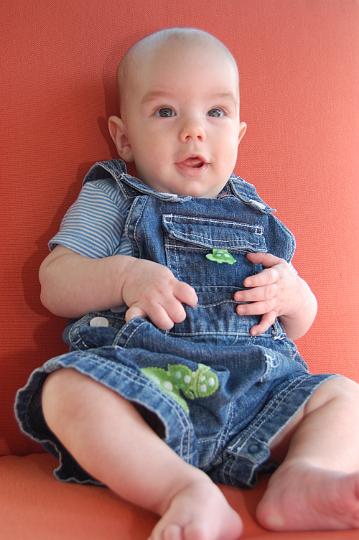 Here's Jackson with his new favorite toy.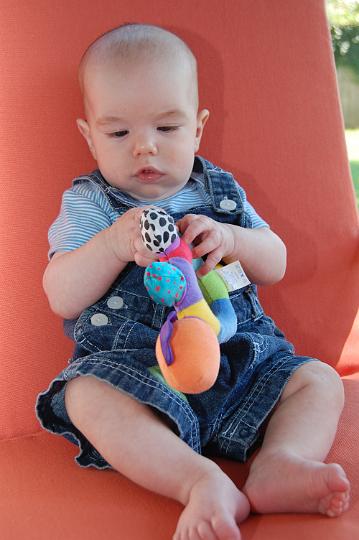 Here's proof that his Uncle Philip has held him...this was the one picture we took while we were in Leakey!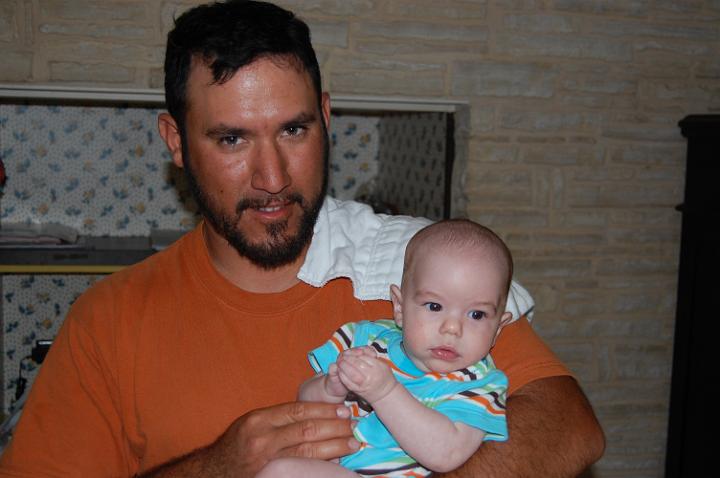 This week Jackson and I are getting some practice to see what life will be like at the end of the month. Ross is in Canada for 5 days this week, which is just a taste of what it will be like when he goes to Hawaii for 3 weeks at the end of October! We've been doing great, but we're both ready for him to be home again!