We all had a nice relaxing weekend and tried to catch up on sleep. Ross and Jackson had fun just hanging out and watching some football. Go Cowboys!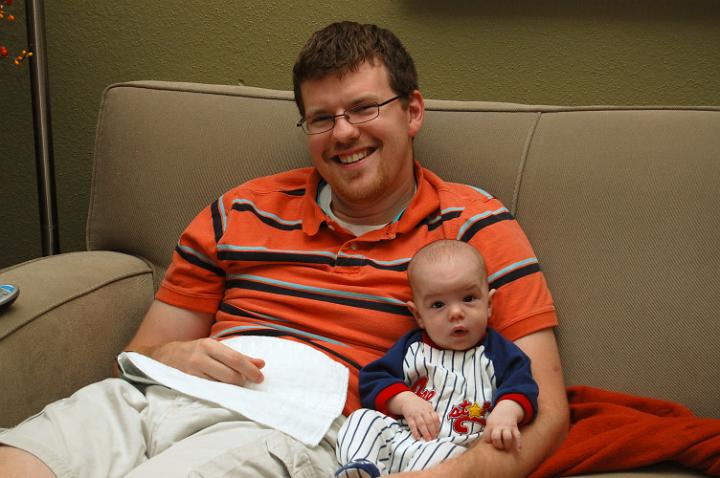 Jackson is still having trouble sleeping at day care. I picked him up early yesterday and today, and he continues to sleep well at home. I'm not sure they're putting him down early enough, so he's probably getting over tired. Here's the face we're often seeing these days when he gets home and isn't crying...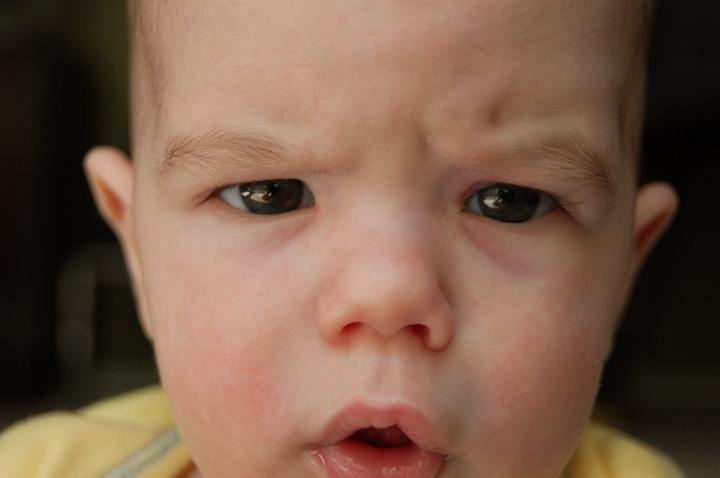 Now we're trying to figure out what to do with hurricane Ike headed our way. Jackson's day care is closed tomorrow and Friday, so at the very least we'll have a long weekend. Hopefully not too long though!