This weekend was the Stone family reunion, which is Ross' mom's side of the family. As you can see in the picture below, it's a large family. Every Labor Day weekend we get together for a fun-filled weekend.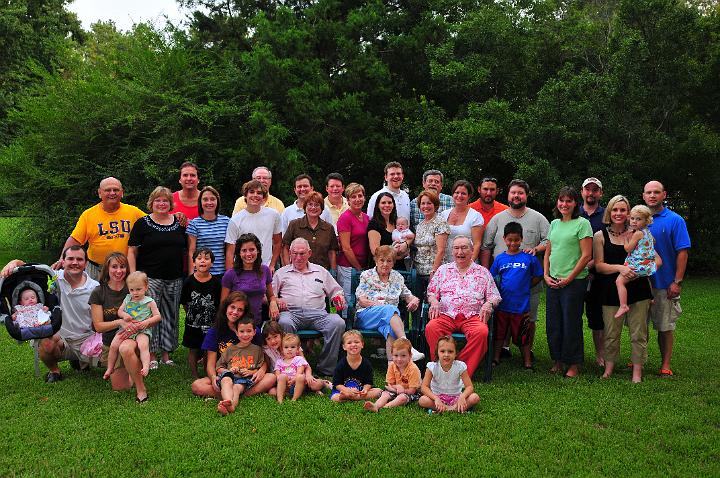 The reunion started Saturday night at Dottie and Jim's house where we celebrated Ross' mom and dad's 60th birthdays.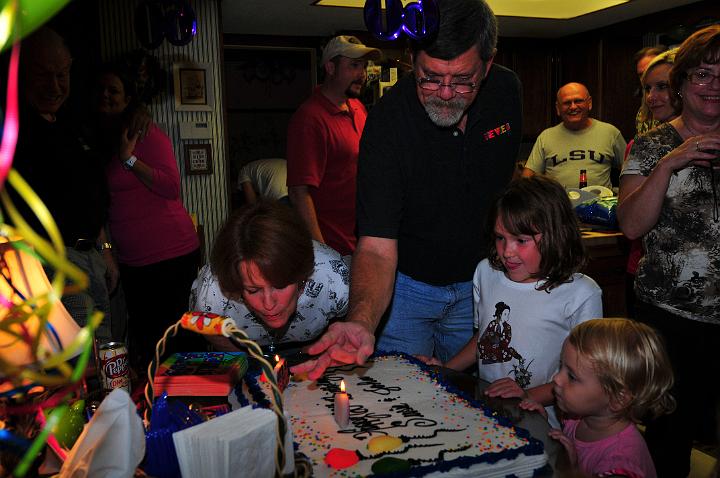 Sunday morning we all had brunch at Ross' parents' house and then spent the evening at Ronnie and Laura's swimming, singing karaoke, and eating more good food. There are a lot of pics in the album, but here's a shot of the three of us.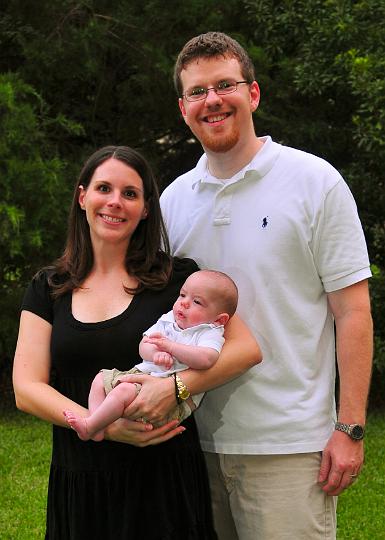 We also got to spend a little time with my family while we were in Shreveport. My grandparents came over for lunch before the Louisiana Tech game. Both my Granddaddy and Jackson were supporting the bulldogs for their big win!