It's been another good week at the Taylor household...for the most part. We had some plumbing problems with our kitchen sink that started the day of the crawfish boil. The disposal decided to quit, and in the process of replacing it, Ross discovered a leak on the other side of the sink that wasn't going to be easy to fix. Fortunately, Ross knows his limits and decided to call a plumber for that one! We now have a fully operational and draining disposal and sink! We also got a quote from a painter for the garage, so we're making progress there too!
I took a photography class from Houston Center of Photography this week, which I really enjoyed. I'm hoping to be able to learn how to really use our camera. I'm excited to now understand the simple stuff like shutter speed, ISO, and aperture. I see a whole new world opening up with this knowledge. Hopefully I can retain and apply it!
Saturday was a full, but extremely fun day! It started with breakfast with a friend from work, Melissa. I really enjoyed getting to know her better and am excited to have another girlfriend at work...no offense guys. From there we went to the Chili Cookoff hosted by Johnson Space Center. We met up with more friends from work and made our way to the cookoff in support of Stephen and Sara who were part of the competition this year.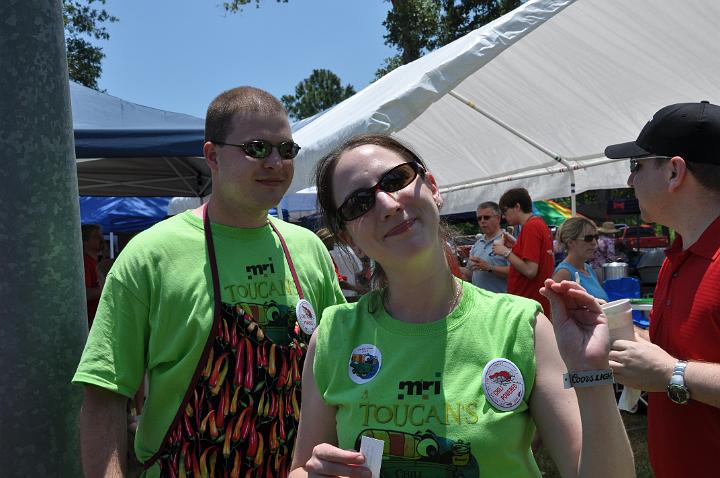 We had a great time wandering around eating lots of chili. Of course, Stephen's was the best in our opinion. :-) Here are a few action shots of the fun.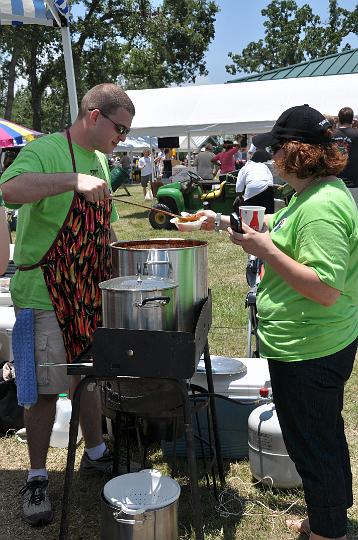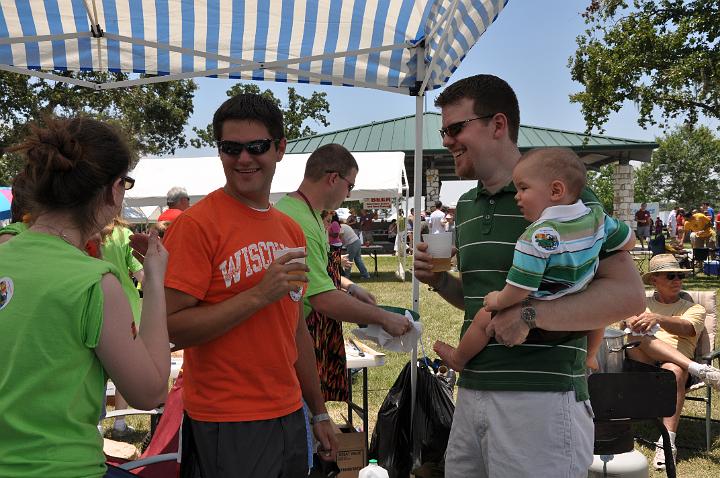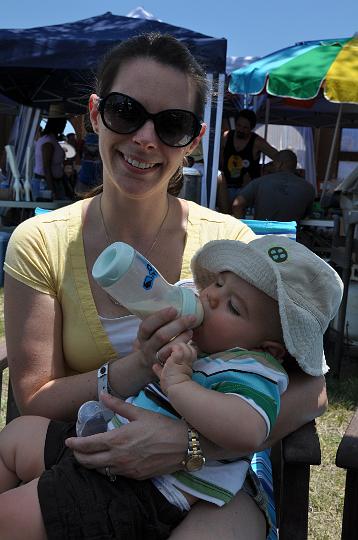 It was a HOT summer day, so we were excited to spend the late afternoon and early evening celebrating our friend Emma's b-day and introducing Jackson to a real swimming pool. Jackson loved the pool and even went to bed at their house so we could continue the celebration. I didn't want to miss out on the fun, so we didn't get very many pics. You can see what we got in the album.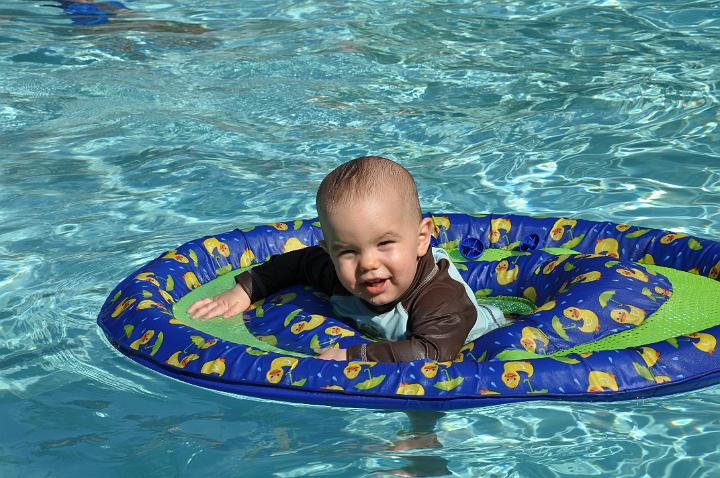 Today has actually been a rough day. Jackson is in the process of dropping his morning nap at day care. We didn't try it yesterday because he seemed really tired. However, this morning was a different story, so we decided to give it a try. He was a grump all day, which is not at all normal for Jackson, so I'm wondering if he's really ready to give up that nap.
We ended the day with a little scare. Jackson coughed up a little blood after going to bed tonight. He'd been asleep for almost an hour when he started fussing, which is not unusual. We typically let him cry for a few minutes to see if he settles back down, but tonight he got himself pretty worked up. When I went in to check on him, he made a sound like he was about to throw up, and when I looked in his crib, there were little spots of blood! I talked to the on-call pediatrician, and no one is too concerned at this point. I'm just supposed to keep an eye on him tonight and check him out in the morning since he's sleeping so well right now. Please say a prayer for him!