188 pounds of crawfish + 72 cobs of corn + 20 pounds of potatoes + 10 pounds of mushrooms + 10 loaves of bread + friends and family = an awesome crawfish boil (in my opinion)!
Ross' sister and brother-in-law came in Thursday night followed by all of our parents and my grandparents on Friday. We enjoyed a relaxing dinner with the Taylor family Friday night, and then we all got busy Saturday morning preparing for TWO parties, the crawfish boil and Jackson's 1st Birthday!
We had a great time hanging out with everyone at the crawfish boil on Saturday. Unfortunately, we forgot to pull out our camera until almost everyone was gone, but we managed to get a few pictures. Jackson liked petting the crawfish, but he's not yet a fan of eating them…we'll keep working on that!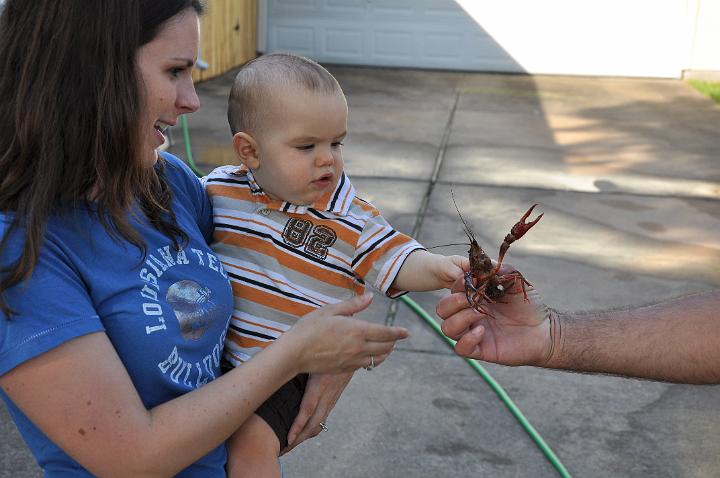 Part 2 of the weekend (b-day party) is coming soon...