Sunday we celebrated Jackson's 1st birthday with a smaller group of family and friends at a nearby park. His birthday is actually June 12th, but we wanted as much family as possible to be able to celebrate with us. Since everyone was already here for the crawfish boil, it was perfect timing!
The party had an animal theme focused on monkeys since JD is our silly little monkey.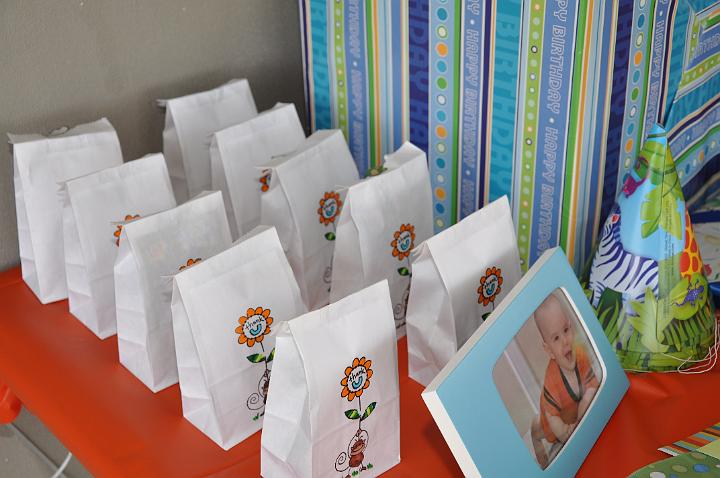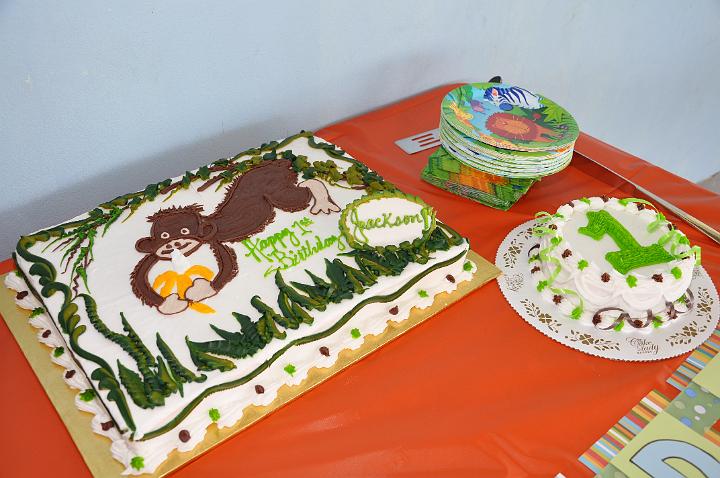 Balloons are one of Jackson's favorite toys these days, and since this park didn't have swings or anything appropriate for Jackson's age, I came up with the idea to fill his baby pool with balloons like a ball pit. It was a great idea…it made the rest of the park look really festive since the wind quickly blew them away. :-) We managed to keep a few of them in the pool though, and Jackson really enjoyed it.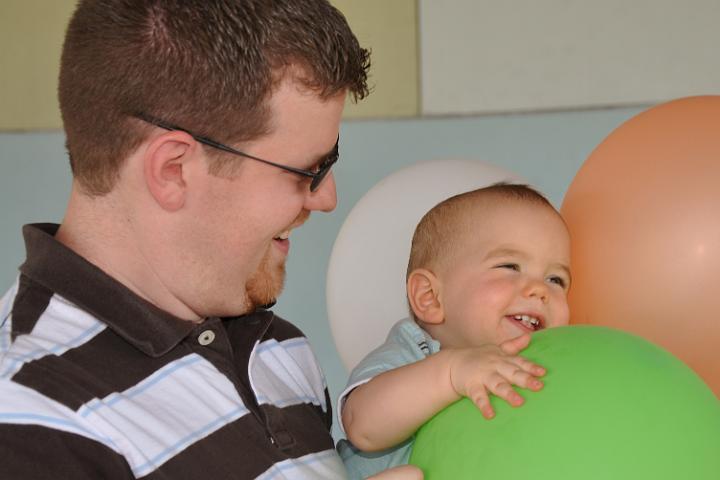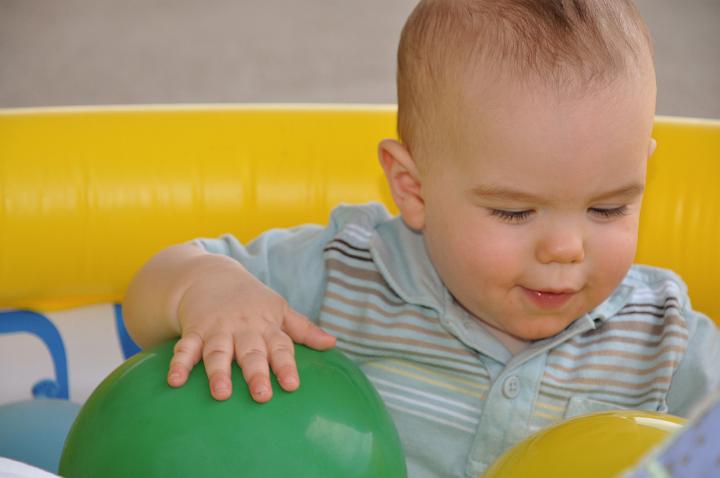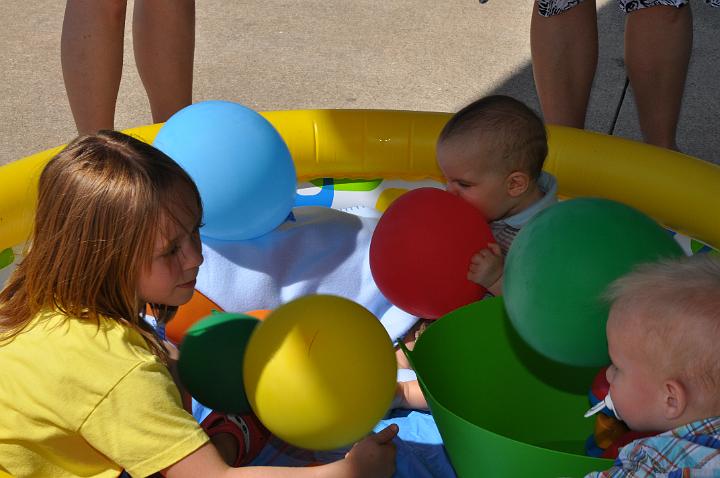 He also enjoyed his first taste of cake, so I guess he has his dad's looks and his mom's taste! It was a very cute process. The little smash cake had curled ribbon on it, which he carefully removed and handed to me before poking the cake to decide if it was edible. It didn't take long for him to get the hang of it though!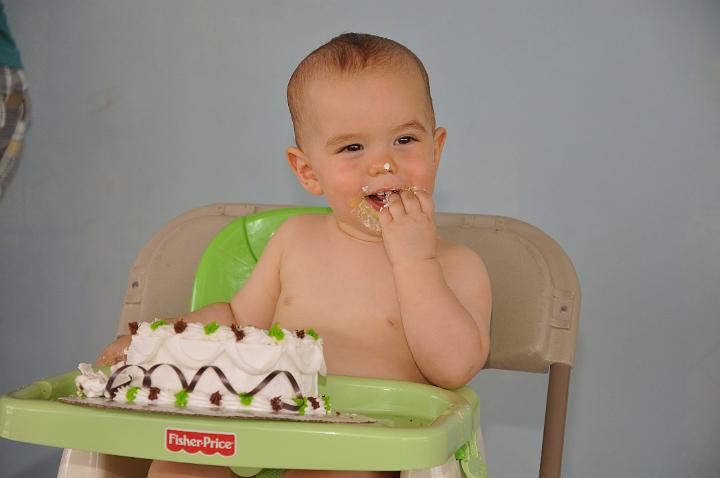 Jackson loved being the center of attention. There are more pics of him hanging out with friends and family in the album. He got so many wonderful gifts, and it really meant the world to us to have everyone there to celebrate this milestone with us. We are so thankful for all of our friends and family!