Audrey is already 1 week old! She's close to being back to her birth weight, and is doing really well overall. She's sleeping great during the day, and once we can finally get her down at night, she sleeps well then too. We'll see if that keeps up!
Her big brother loves her so much. He is always excited to come home and see Audrey. Yesterday after he got home, we were giving Audrey a little tummy time on the floor, and Jackson decided to join her. We quickly grabbed the camera so everyone can see what a sweet, loving big brother Jackson is. It melts my heart!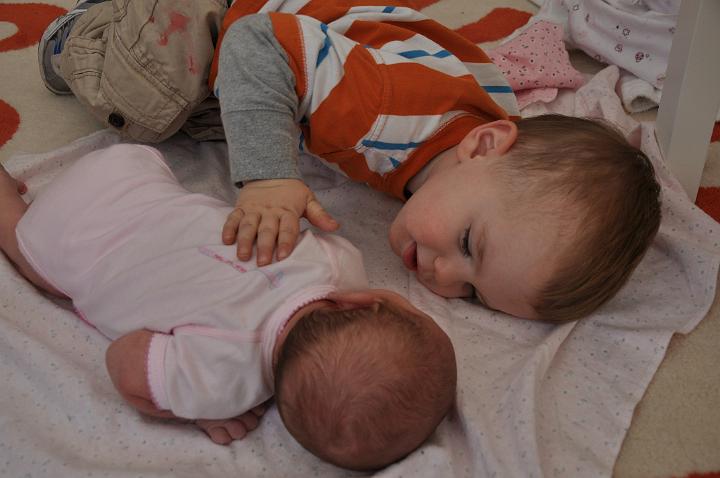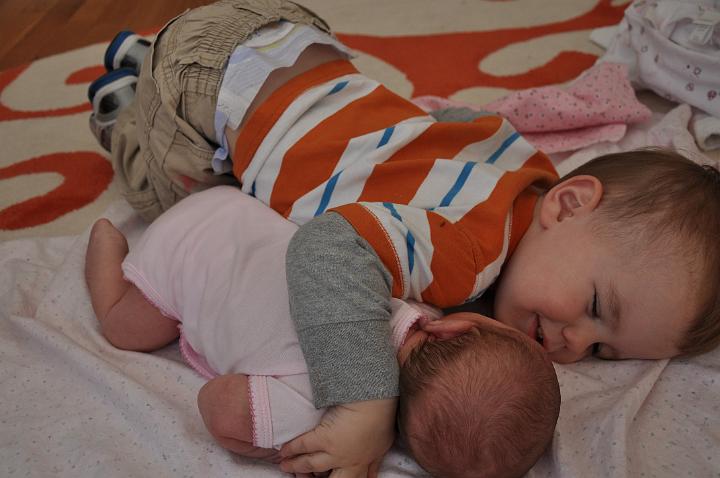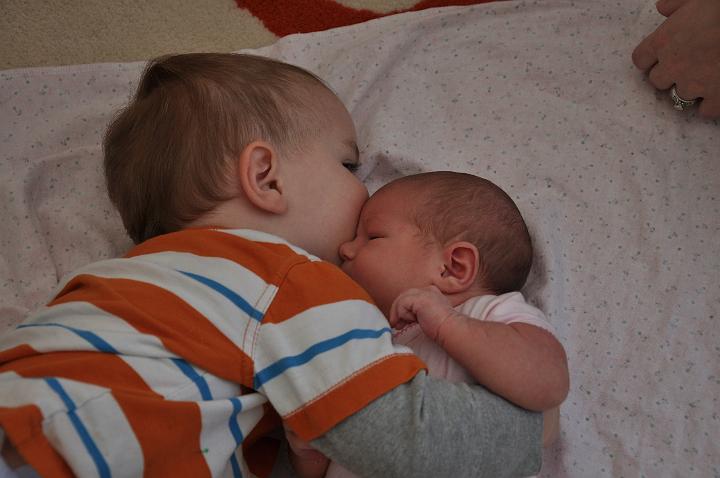 And here's the proud Daddy with his kiddos.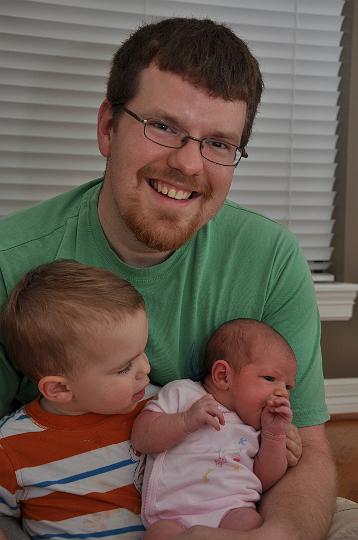 As always, there are more pictures in the album