Time is flying by. I have a little less than 6 weeks before I go back to work, and I'm wondering where the time has gone...
This past weekend we made our first trip to Shreveport/Ruston with both kiddos. They did great on the drive there. Of course, Jackson was ready to run around by the time we got there, but it was dinner time...we managed to get through a meal with Ross' Dad at one of our favorite restaurants, The Oyster Bar. Jackson was determined to try everything he could think of to get attention and possibly get out of his seat. Audrey just slept through the whole thing and decided to cry her little heart out later that night to get out her pent-up energy.
It's hard to believe, but Audrey is now over a month old! We spent her 1 month b-day in Ruston with family and friends. Audrey got to meet my Mamaw and Grandmother and Granddaddy. My Papaw passed away just a few weeks before Audrey was born, and this was the first time I've been able to see my Mamaw since I wasn't able to attend the funeral. Being there and seeing all the pictures of him around the house were a sweet reminder of how much he loved his family. I wish Audrey had been able to meet him. We did take some family pictures while we were there.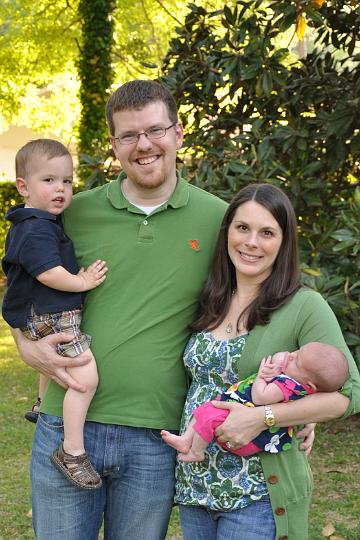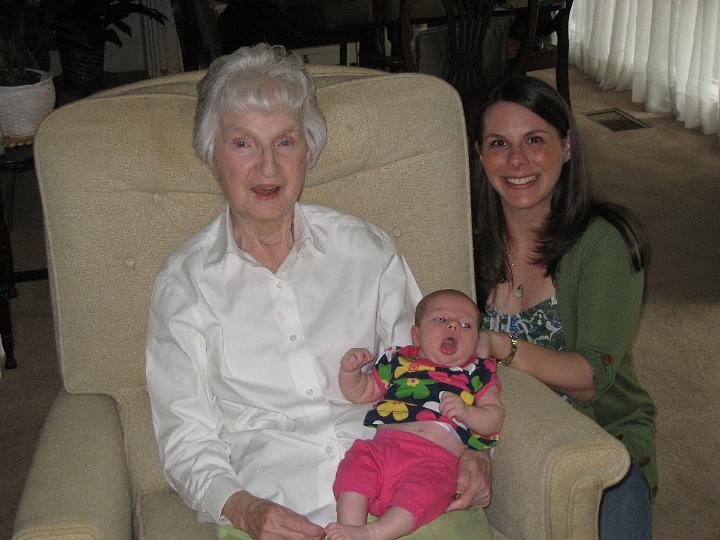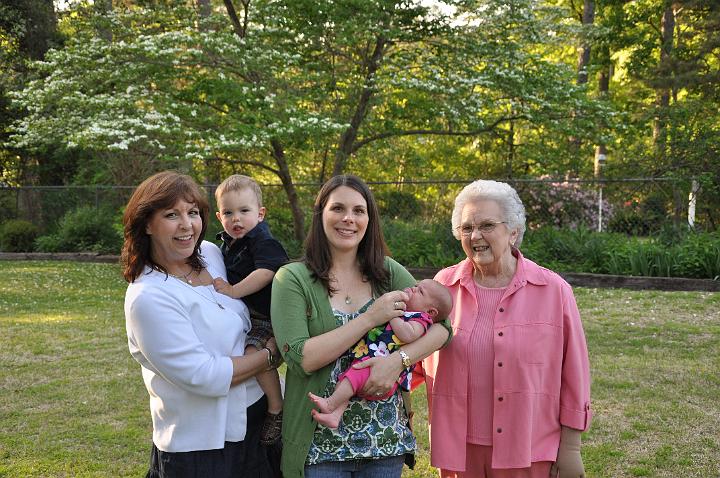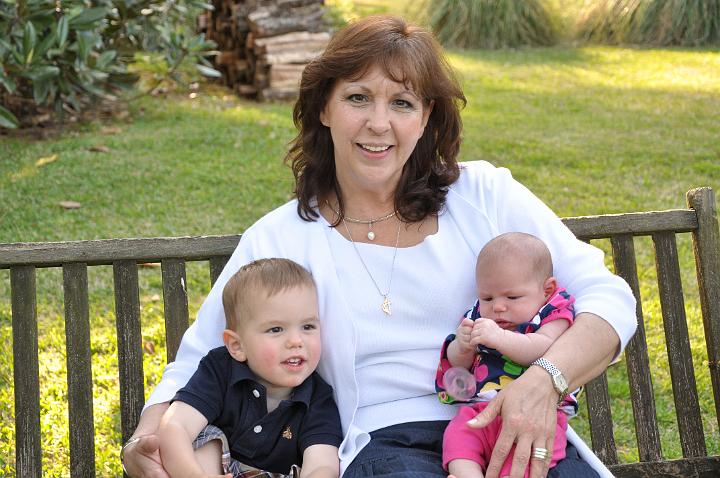 Saturday was also Carter's 3rd birthday, and he had a super fun dinosaur party. Jackson especially enjoyed the "dinosaur dig," which involved digging through a baby pool filled with sand for dinosaur toys. It was a blast! To add to the excitement, our friends Barbara and Heath announced that Carter will be a big brother around Thanksgiving.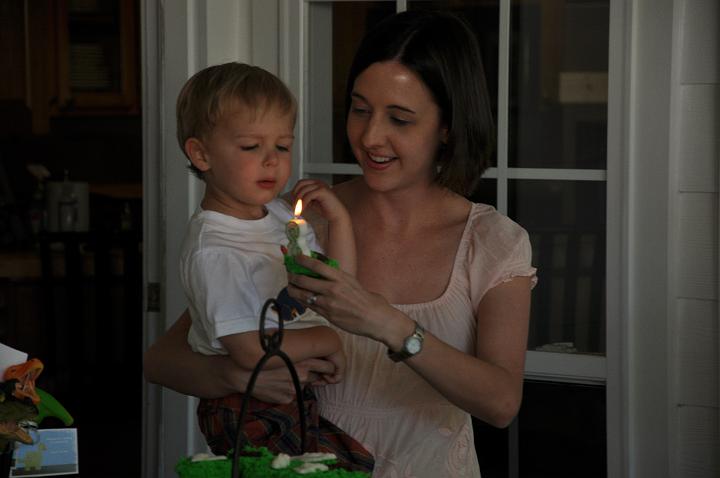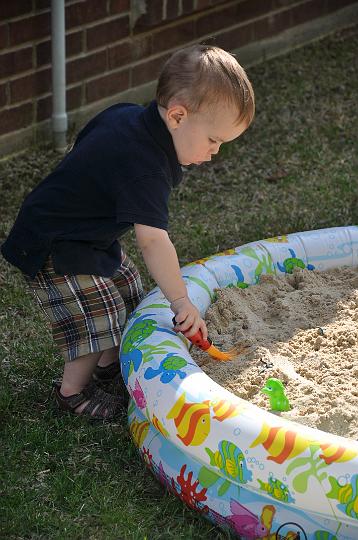 There are a few more pics from the party in the album
After the party we made our way back over to my grandparents house for a delicious fish fry. All I can say is YUM! You just can't beat my grandparents fried fish, homemade fries and hush puppies, and chocolate cake!
We had a great weekend but are glad to be home. We've got lots of fun stuff coming up over the next few weeks, so we'll do our best to keep you posted.