It's been a fun Easter weekend. Nana spent the day with us on Friday. She got lots of good cuddle time with Audrey, and we all had fun at Jackson's Easter Party at school. There a lots of pictures of Jackson and his friends in the album, but are a few of him.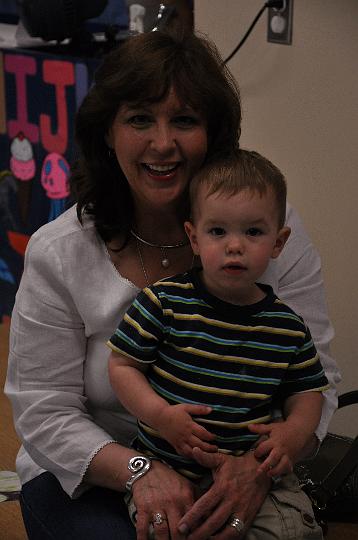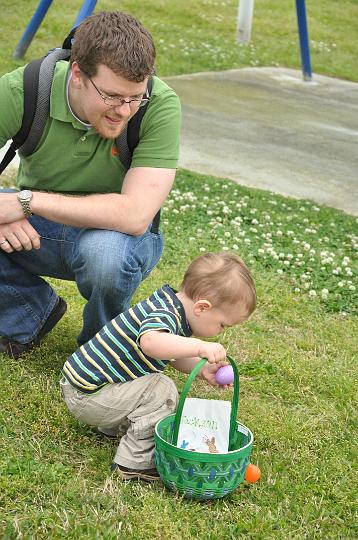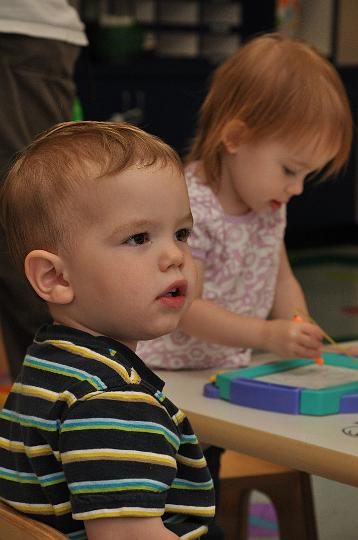 Saturday afternoon we made our way over to Pam and Brian's house for another Easter egg hunt and crawfish boil. All of the kiddos were 2 or under and had lots of fun finding the eggs and playing together. Jackson finally discovered that there is candy in the eggs if you open them...we'd been removing the candy after each of the egg hunts so far, but this time he decided to check them out as he found them. Fortunately, he still doesn't really know what candy is, so he just played with it by putting it in the eggs and taking it out over and over. He was pretty cool in his sunglasses too. He's decided wearing them is fun. Here are a couple of pics, but there are more pics of the egg hunt in the album.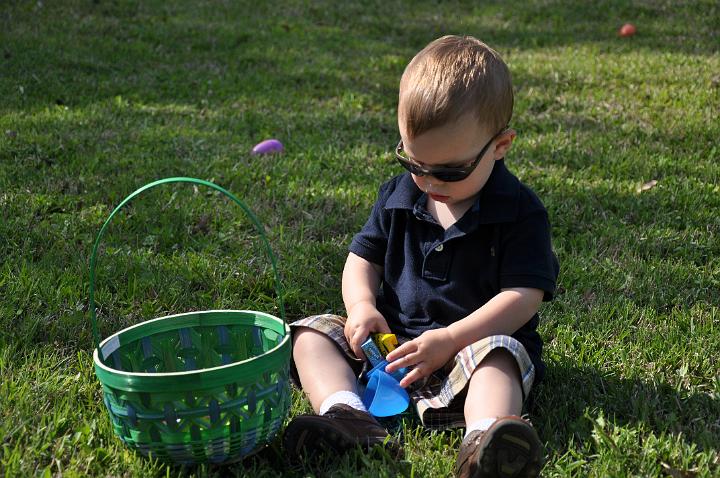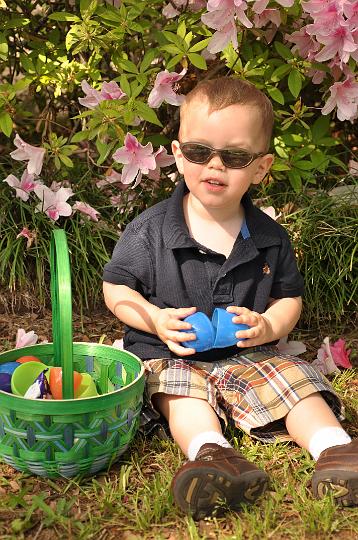 This morning Jackson woke up to find Easter eggs hidden around the living room along with his Easter basket filled with fun surprises. It didn't take long for him to make a mess of things...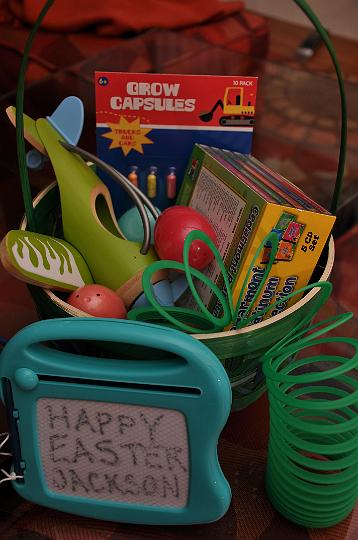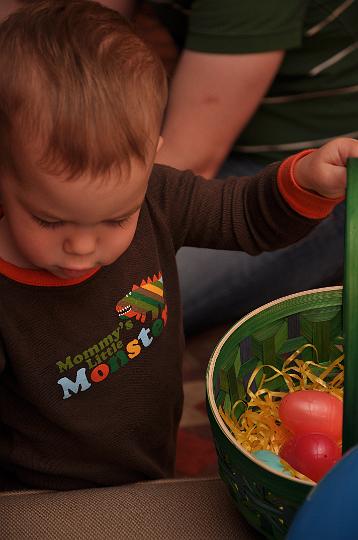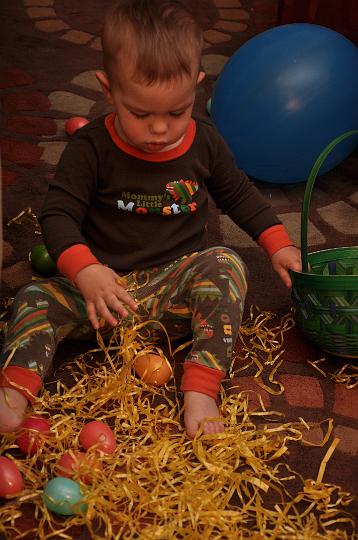 He's been turning everything into an airplane lately, so it was about time he actually had an airplane to play with.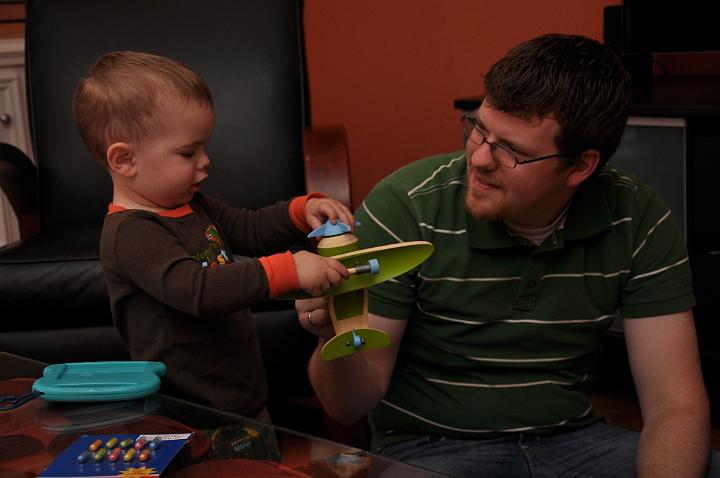 He also got a fun drawing pad and slinky, as well as a punching balloon, which we're still working on mastering. It was a hit either way though since it's a balloon!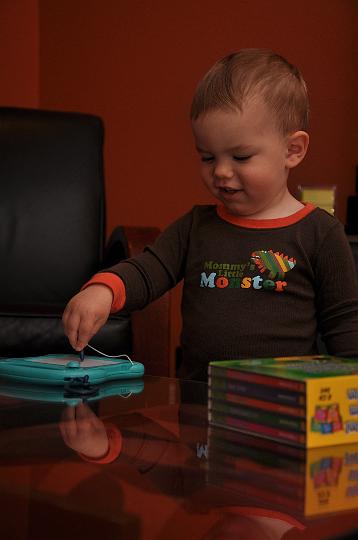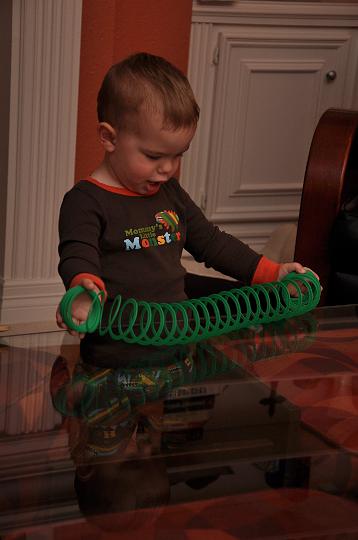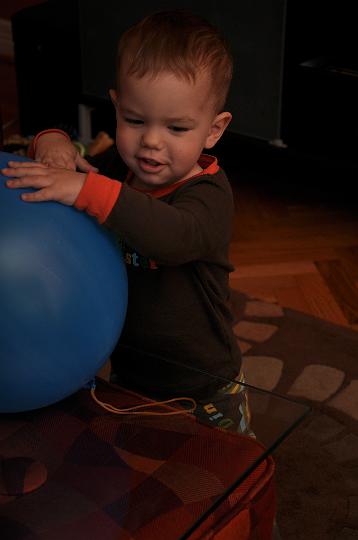 After getting ready for church we got a few pictures of Audrey and Jackson. He's still so sweet with her!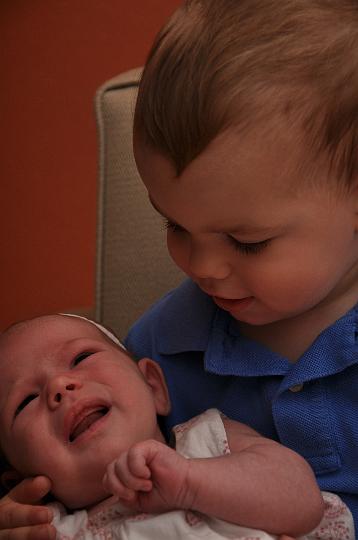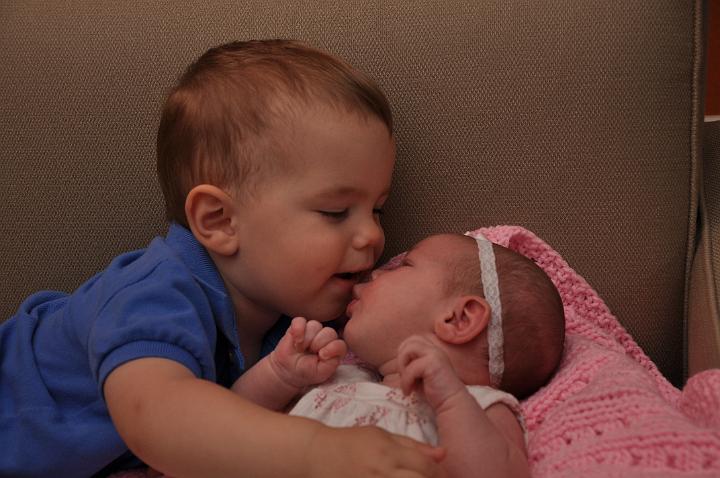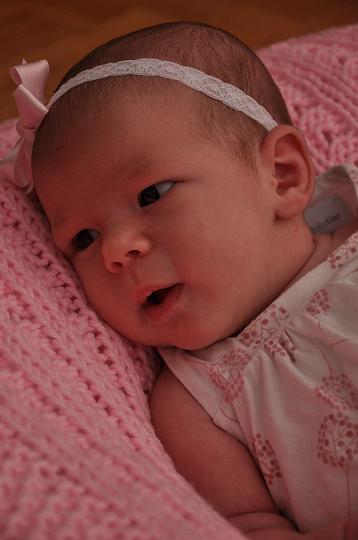 I'd like to pass this one off as a smile, but she's actually about to cry.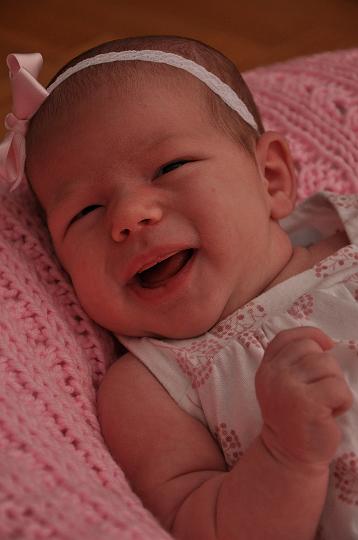 Of course, there are more pics of the Easter fun in the album.