Audrey is already 5 months old! She brings so much joy to our lives. She has been so much fun to watch grow and change. She is now 15.5 pounds and continues to eat and sleep well. Here are the major milestones and interesting tidbits from this month:
Rolling over from front to back and back to front
Pushes way up when she's on her tummy
Seems to prefer being on her stomach when playing on the floor
Laughing more frequently
Drooling a lot...wondering if teeth are soon to come
Almost sitting on her own
Pushes up onto her knees and scoots backwards
Figured out her jumperoo and exersaucer toys
Knows what a bottle is and cries when she sees it
Seems to recognize her name
Gets a huge, heart-melting grin when she sees one of the three of us
Here are a few snapshots of her from this weekend.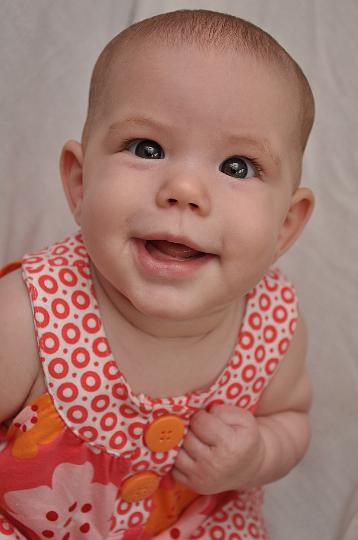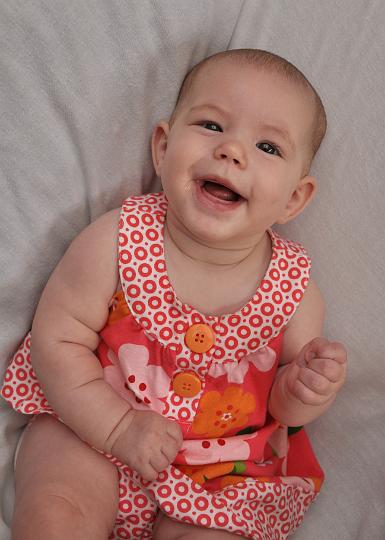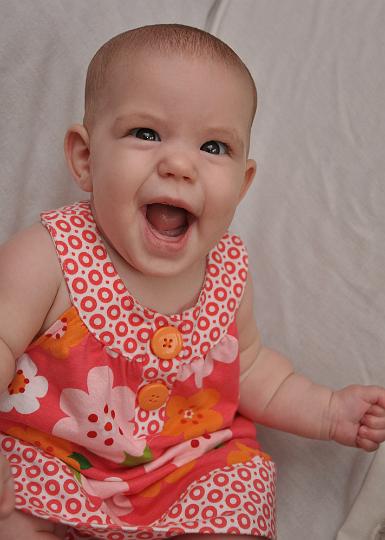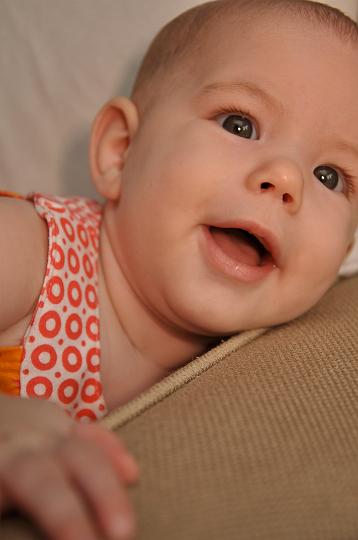 Audrey will be transitioning to Jackson's day care this month, which we're excited about for many reasons. We love the staff there and are looking forward to being able to drop off and pick up both kiddos at one place. She's done really well at the current day care, so I'm a little anxious about transitioning her. I think it will be worth it in the long run though.
If you haven't heard the news, there's been a lot going on with the International Space Station over the last couple of weeks. We've had a pretty significant failure in one of the US systems. Audrey was showing her support of my team (ODIN) during the spacewalk that took place this past weekend. The team is doing a great job, and we hope the crew is able to get everything fixed again soon!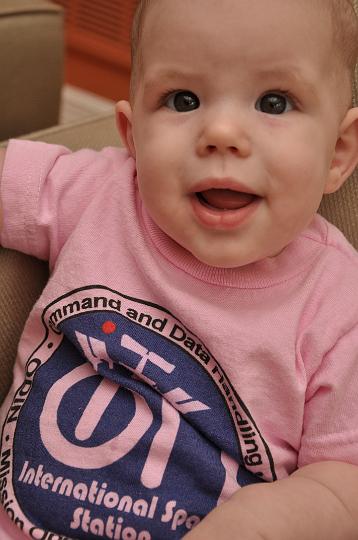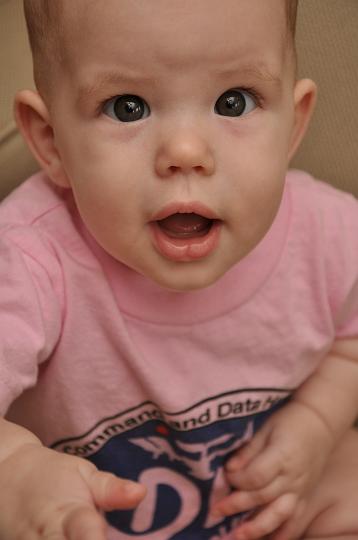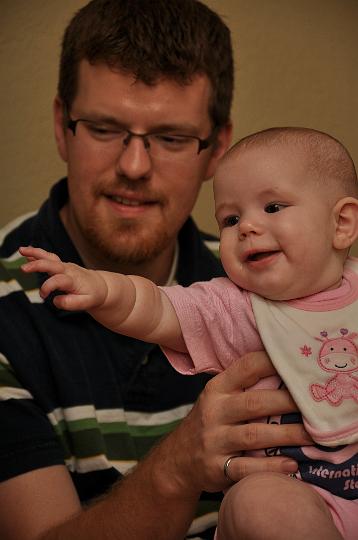 There are a few more pictures from this weekend in the album.