Yesterday my friend, Pam, and I hosted a shower for Sara. She and her husband, Stephen, are expecting a baby boy in 5 short weeks!
They are decorating with blue, green, and brown, and have a space theme, which means our shower was space themed too. We had lots of fun decorating for this shower. Pam found a perfect invitation, and everything "took off" from there.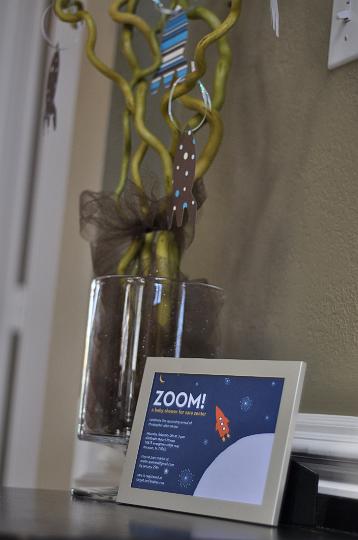 Jackson got pretty excited about all of the rockets. He helped me bake the cookies, and he colored rockets while I cut them out. He was excited for Christopher to be getting so much fun stuff, but he wanted to "share" all of it.
Here are some pictures of our decorations.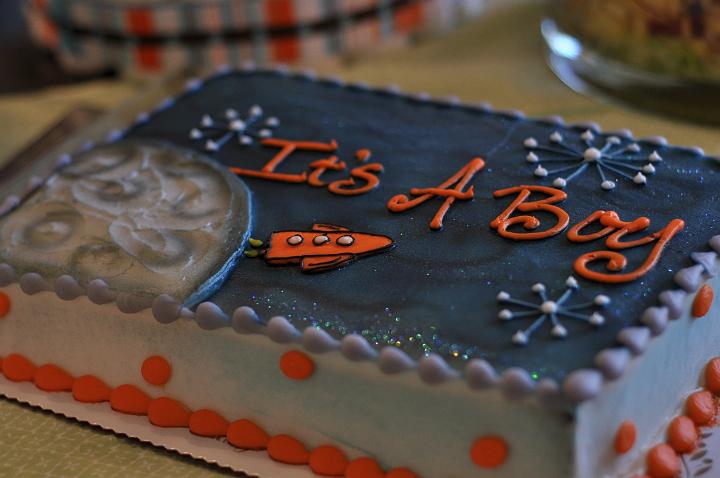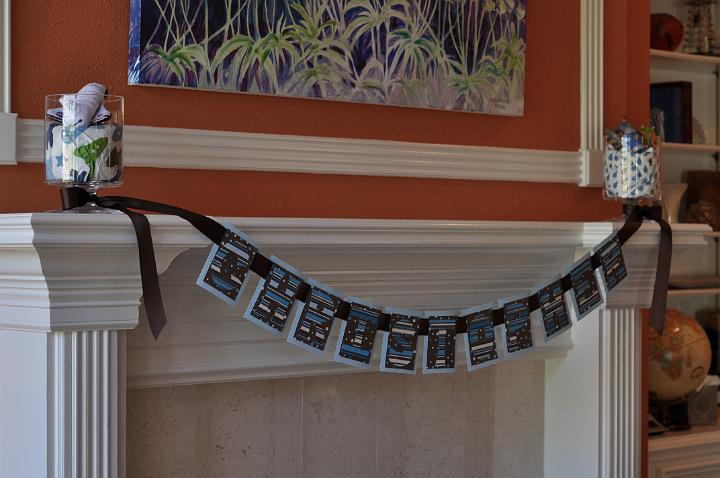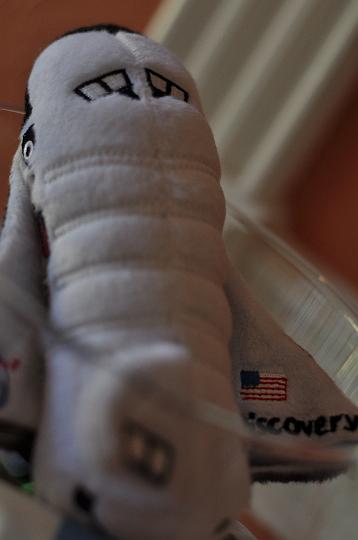 Pam did an awesome job on the diaper cake. It turned out SO cute!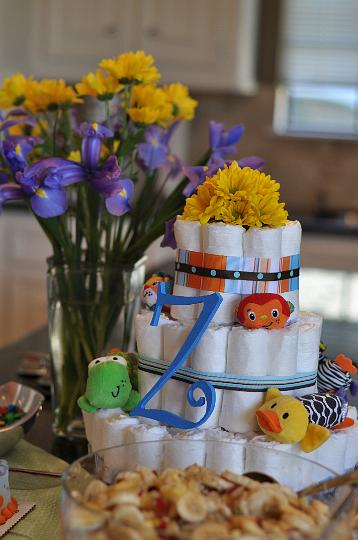 Somehow, I managed to forget to take a picture of the cookies, but they turned out pretty cute too! They were rockets with Christopher's monogram on them.
We played a couple of unusual baby games at this shower, which turned out to be a lot of fun. We played a pictionary style game with playdough where all the words were some type of baby related object, and we played a scrabble type game using baby blocks. Here was the winning team's final set of words.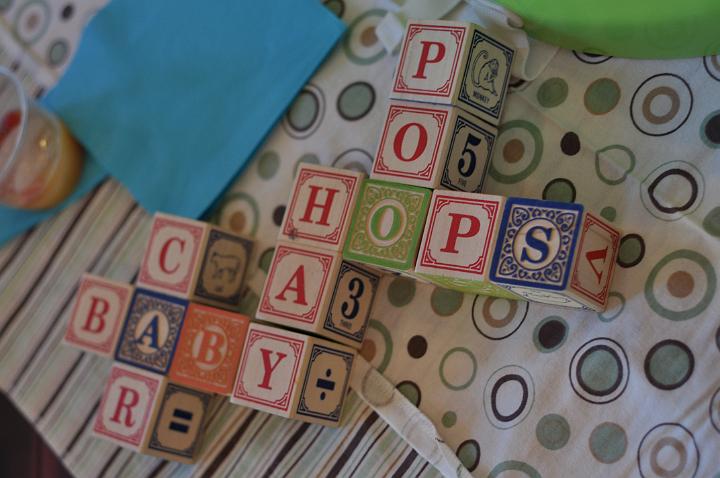 After games, the guest of honor opened her gifts while we all said "Oooh" and "Ahhh" about how cute everything was.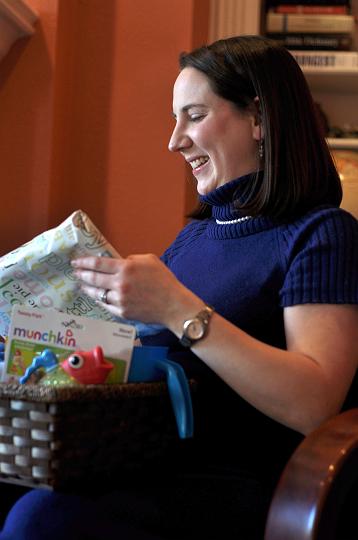 It was a fun baby shower. At the end we said thank you to all of her guests with a little something sweet.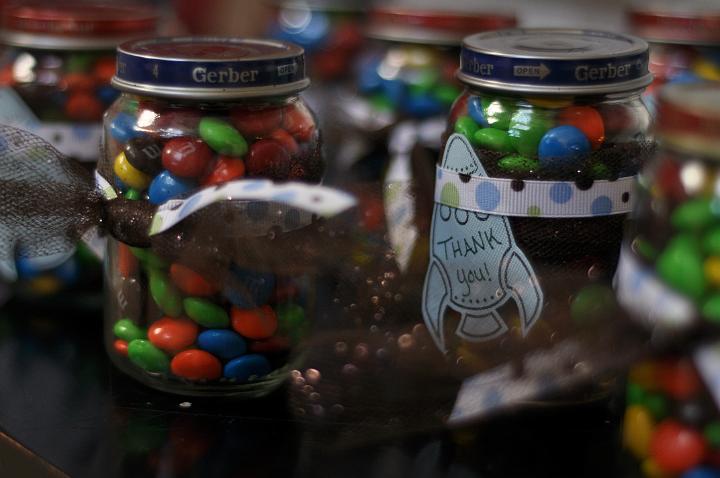 Now, we'll just continue the count down and look forward to meeting little Christopher soon!
There are a few more pictures in the album.