We had Christmas at home today, and it was a great day. We started by going to church, enjoying the praise and worship and message, and visiting with friends. After lunch and Jackson's nap, our Christmas celebration at home began. Here are some of the highlights, but there are more in the album.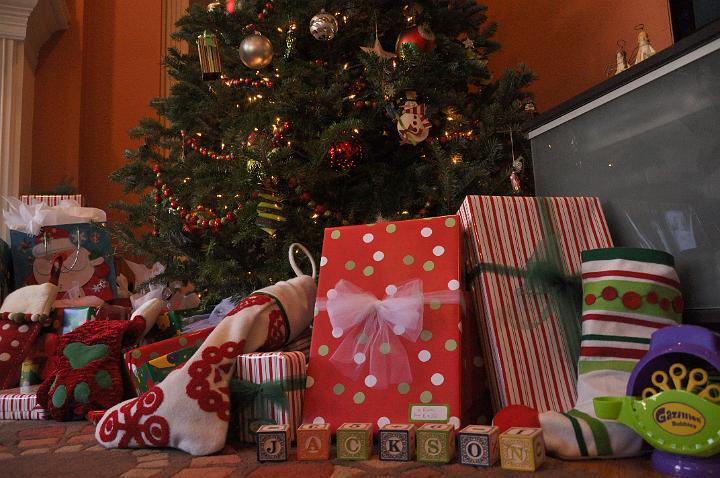 Jackson had fun stacking his new blocks.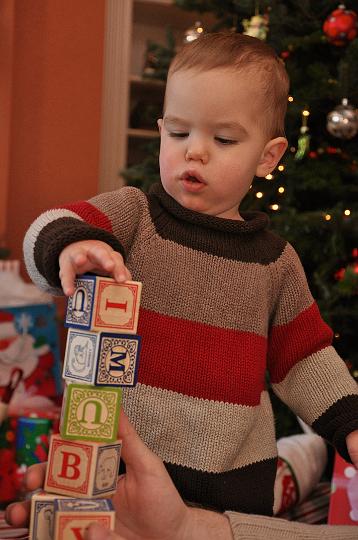 Then he helped everyone else go through their stockings.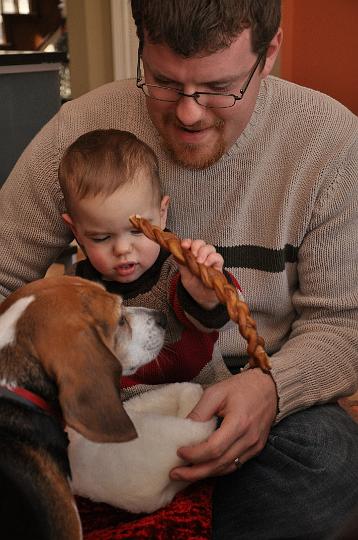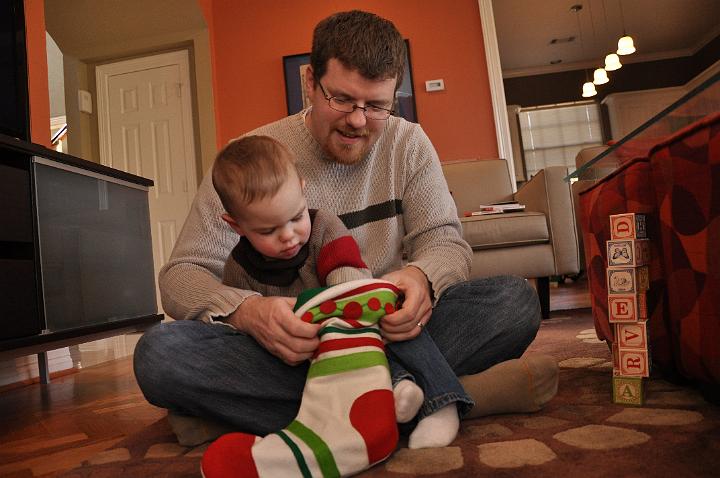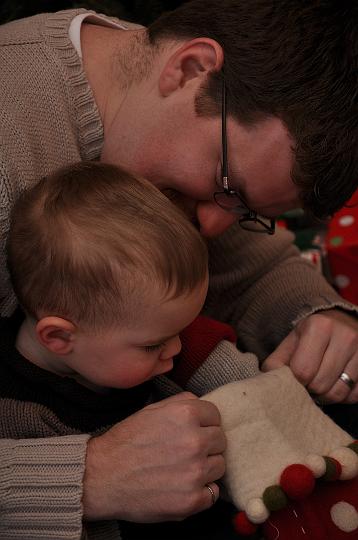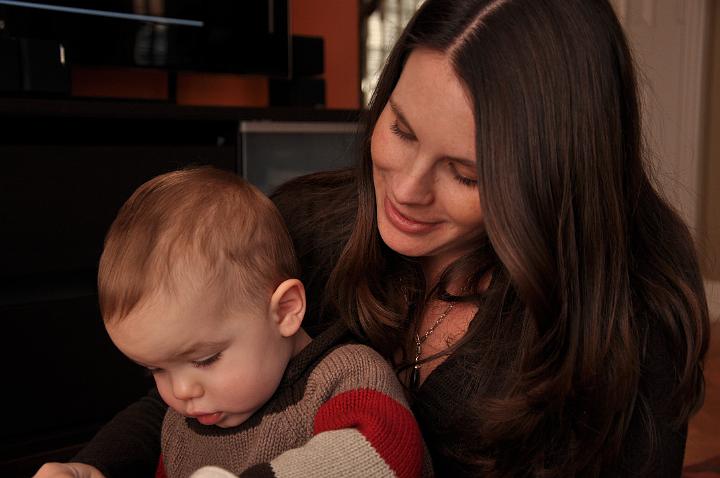 He eventually opened a Mr. Potato Head, and had lots of fun studying it and figuring out what to do...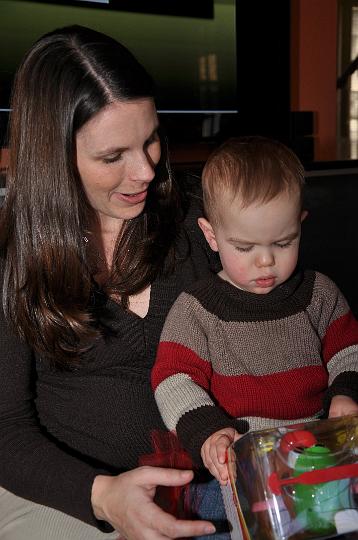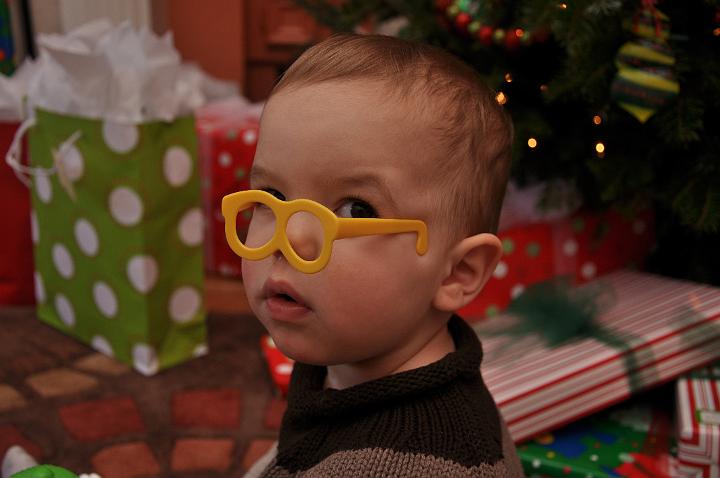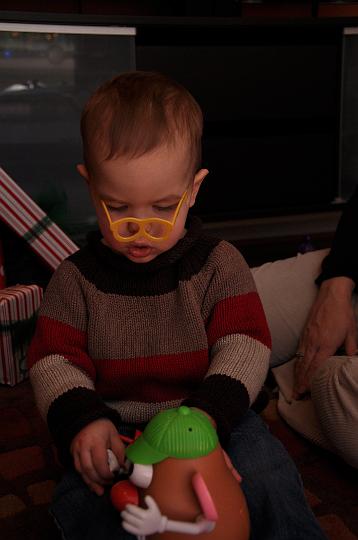 His favorite gift was definitely the bubble machine! Although, we had no idea how quickly it would go through a bottle of bubbles. We already need a refill!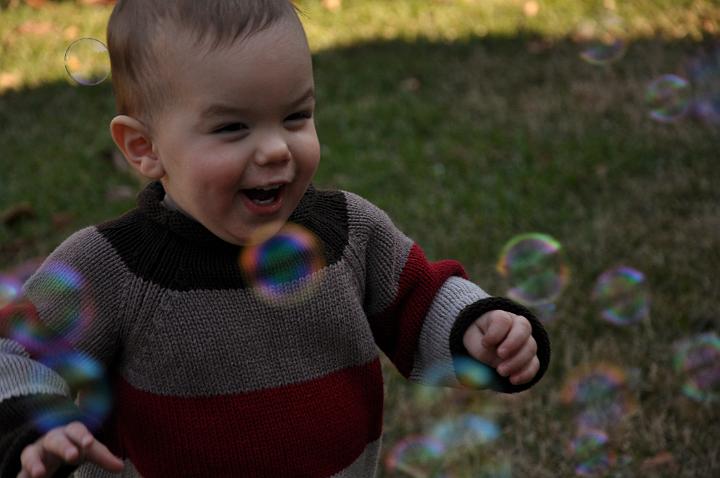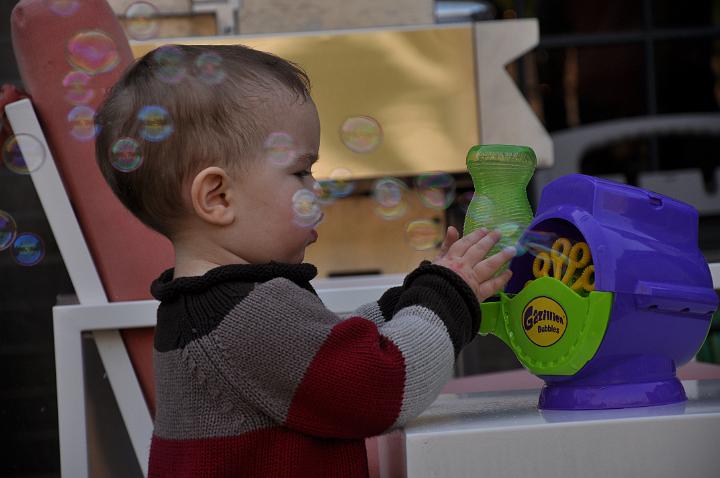 We spent the rest of the day playing with all of our new toys and hanging out at the park. Today contained bits and pieces of all the important things in our lives: God, family, friends, and fun! We couldn't have hoped for a better day!