I've fallen a little behind on my posts this week, but I have to say...it's been a bit of a rough week. We'll start with the fun weekend and pictures first though. Last weekend my mom, now known as Nana, was here to help with Jackson. Since it was pretty cold and had been raining a lot, we decided to take Jackson to the Children's Museum. This was the second time he's been, and I'm not sure he was really old enough to remember the first visit. He had a blast though. He loved driving the red pickup truck and even made a few friends in the process.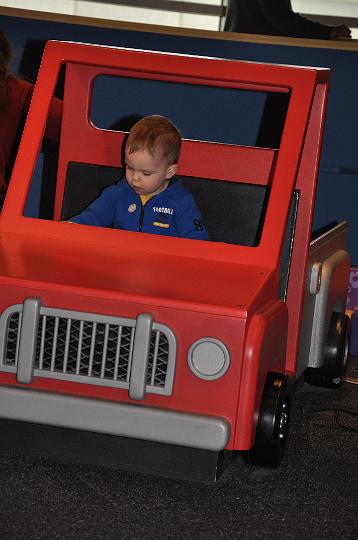 He is apparently a two footed driver. This truck had two accelerators, and he had his foot on both!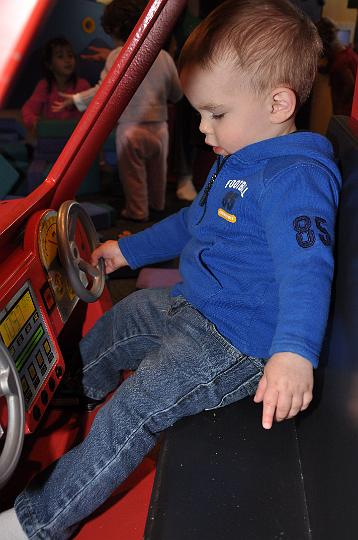 He enjoyed getting a closer look at the ceiling with the telescope.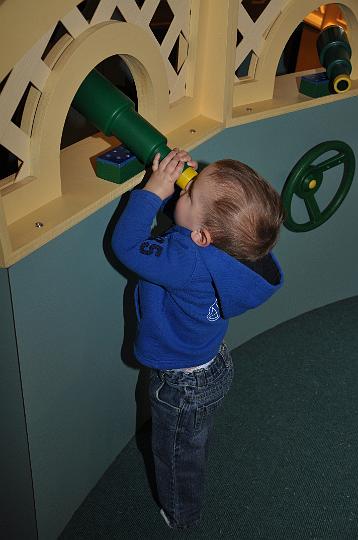 Racing cars with Nana was fun too!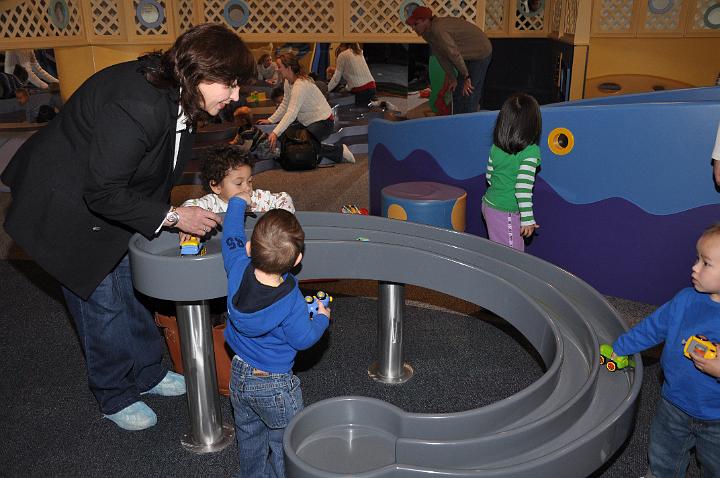 He got serious about pouring some tea.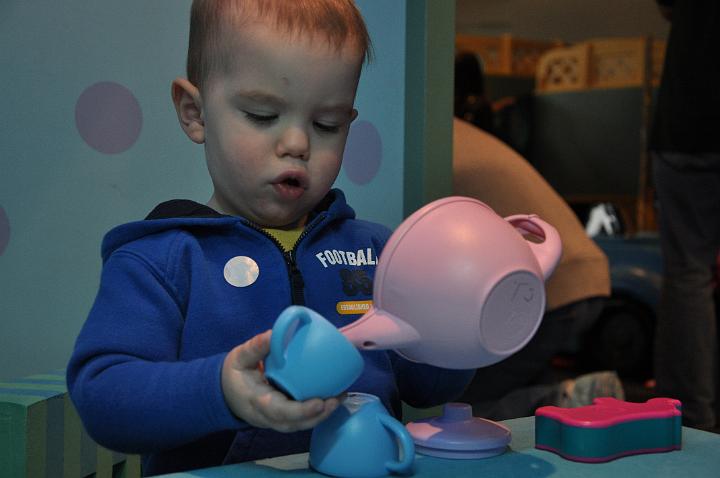 His favorite by far though was playing outside with the popper.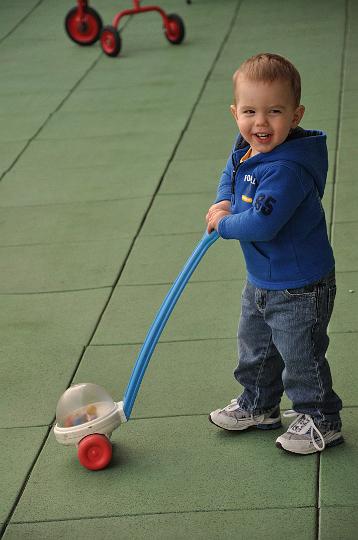 It was only topped by riding the fish AND holding the popper!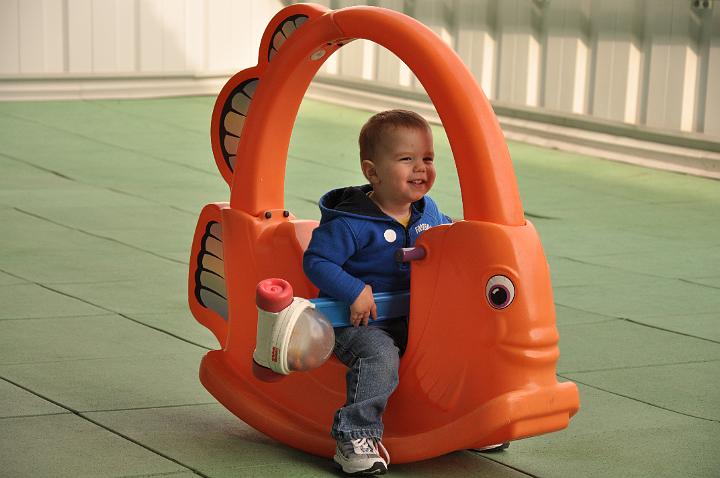 There are more pics of the fun in the album.
Monday provided my first real pregnancy scare with Audrey. She decided to stop moving for a LONG time. After realizing I hadn't felt her move in quite a while, I spent 2-3 hours Monday evening doing everything I could think of to get her to move...a glass of cold water, eating something sweet, lying on my left side, and even pushing and poking her. It just felt like a brick moving around though. I finally decided I should probably go to the emergency room, so I called my friends Heather and Todd to come watch Jackson. Of course, as soon as they got to the door, she made a little movement. They very nicely sat with me for a few minutes to make sure she moved some more before heading back home. The next day I was still very nervous, but her movements continued to get stronger, which was very reassuring.
Wednesday started a whole new adventure. I started itching all over, which apparently isn't good when you're pregnant. The itching kept me up all night, so I went to see the doctor first thing Thursday morning. They let me know it could be one of two things, either PUPP or ICP. They are running some lab work to determine which one it is. PUPP isn't a big deal at all. It's just irritating. However, ICP is much more serious and would likely result in delivering Audrey early. I expect to know more on Monday when I go back for my next appointment. Until then they have given me some medicine to help with the itching. The only side effect is that it knocks me out, which meant no work for me on Thursday or Friday. My dad came down to help with Jackson for the weekend on Thursday night, so I've been well taken care of between family and friends...more on our fun weekend in the next post.