Bath time is often an exciting and humorous event for Jackson. He loves to dump water on his head, splash water every where, and play peek-a-boo with the shower curtain. Tonight was no exception. There were lots of giggles and smiles during JD's bedtime routine...
Checking out the bed before his bath.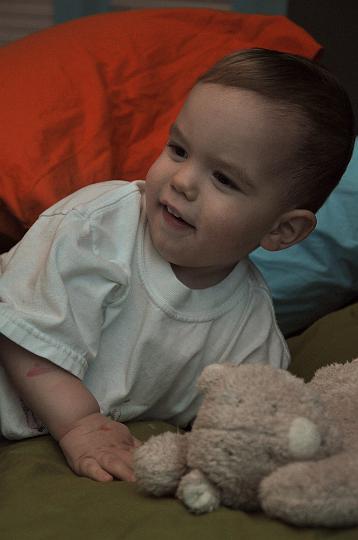 Bath time fun...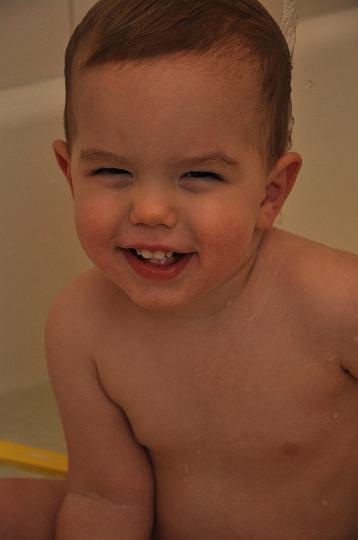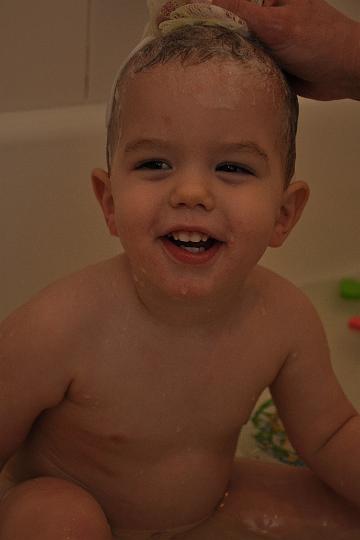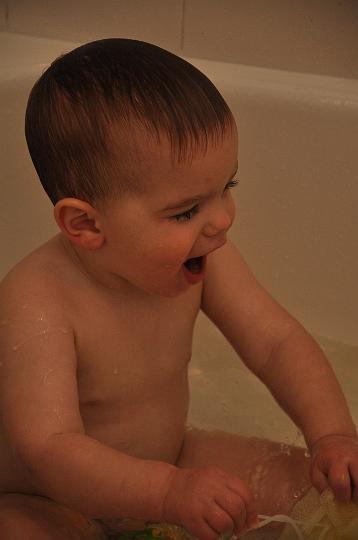 Drying off and having lotion put on, which JD says "feel good" and apparently tickles too!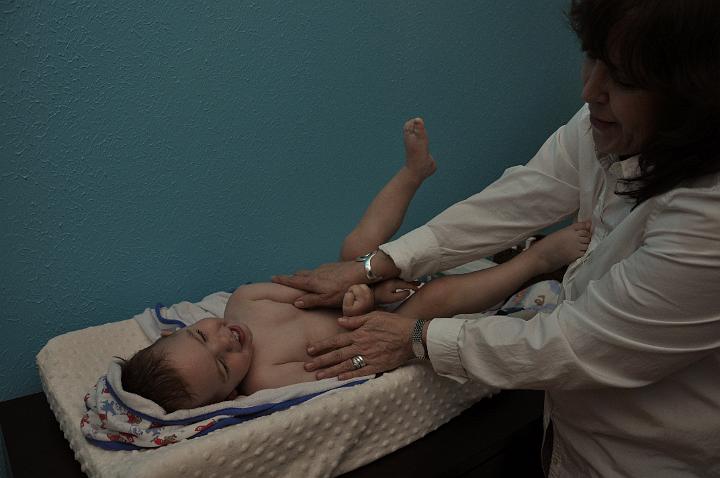 Jackson loves brushing his hair and teeth all by himself.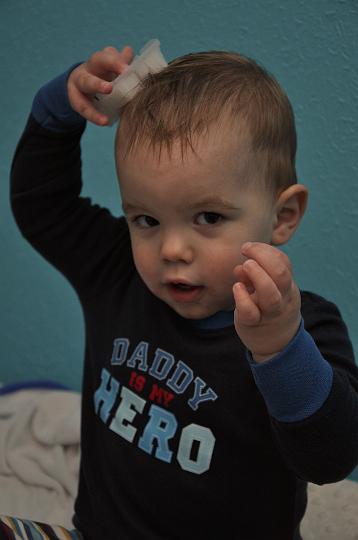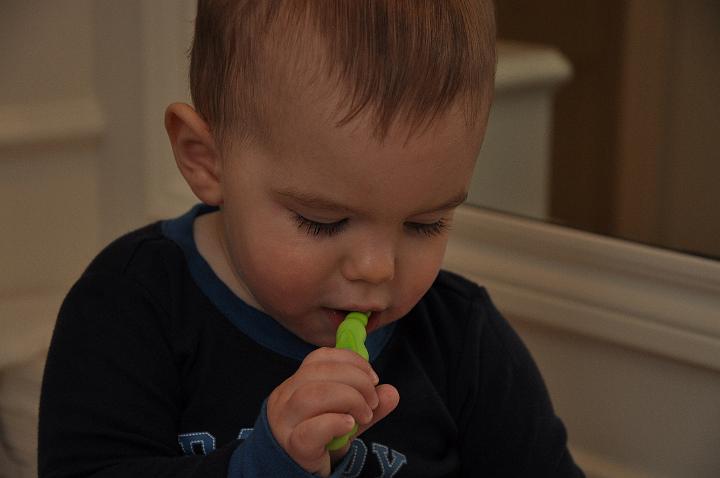 The "Daddy is my Hero" PJs were intentional tonight. Apparently, Jackson woke up from his nap at daycare crying for Dada, and since I think Ross has had a few rough, stressful days, this is a reminder of how much he means to his precious little boy! We love you!
More pics in the album.