We finally had the dedication for our beautiful baby girl last weekend. We dedicated to praying for her, teaching her about God, and setting a good example for her with the hopes that someday she will come to the same conclusion we have about God, Jesus, and the Holy Spirit. We don't pretend to have all of the answers for her, but we know that by seeking the truth, we will find it. We did this alongside our family, friends, and fellow believers.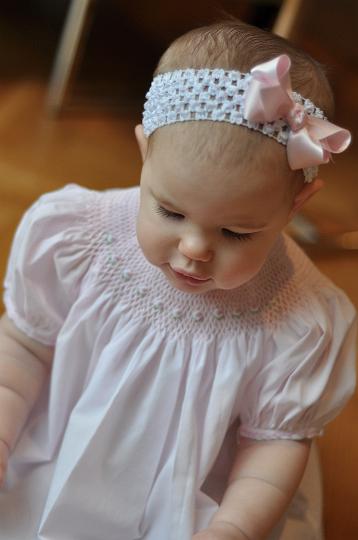 Audrey and Jackson both did great during the service. On a typical Sunday, both would be in their respective classes enjoying music, a lesson, and some play time. On this special Sunday, they got to enjoy praise and worship in "big" church. Jackson was adorable! He clapped to the music and even raised his hand and pointed to God for a while. Audrey sat on the floor in front of us and soaked it all in before deciding to dance to the music.
We were a little concerned Audrey wouldn't do well during the dedication itself because she has gone through a phase of stranger anxiety. We think she's officially through that phase now though. She did great going to our pastor, Randy, among several others this weekend. While we were all talking and agreeing to dedicate our lives to raising Audrey the way God desires, Audrey just kicked her foot back and forth and listened intently.
After church we had a small group of friends and our family over for brunch to celebrate the occasion. My cousin, Meg, who is now also Audrey's Godmother, flew in to join us last weekend. Having her there along with all of our parents made it a very special day. We were missing a few important folks, but we know they were there in spirit.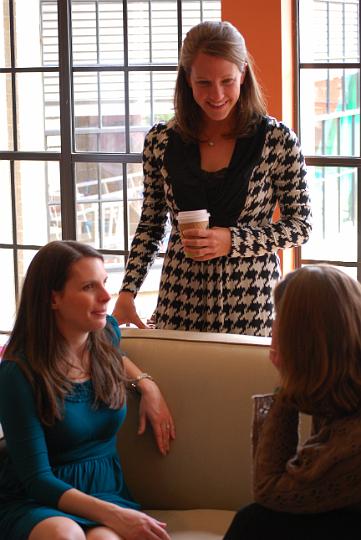 Being the good big brother that he is, Jackson helped open Audrey's gifts.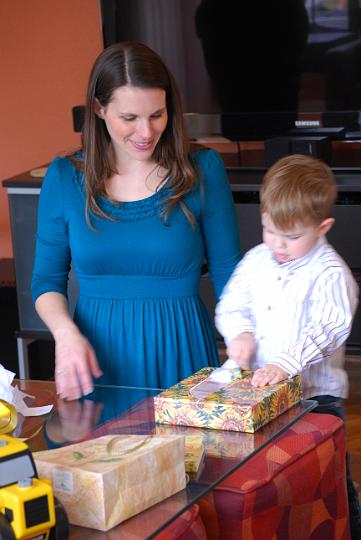 I didn't get any pictures of the set up or spread before everyone arrived, but I did take some pictures of the pink and purple tulips we used to decorate with, as well as the cross and butterfly cookies that I spent many hours making...I think they turned out pretty great!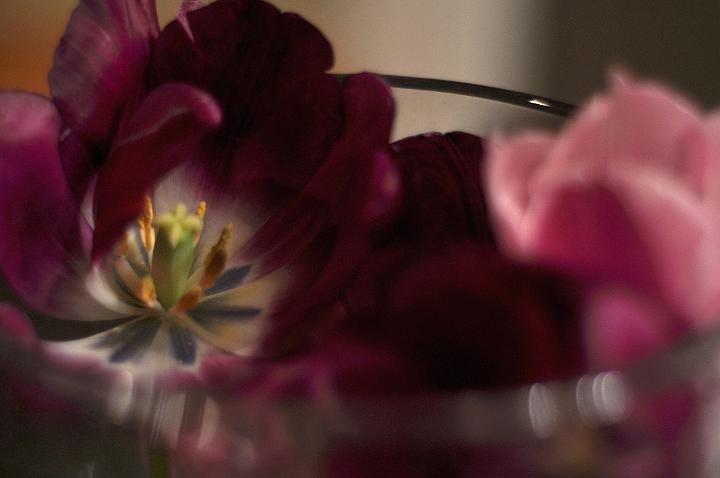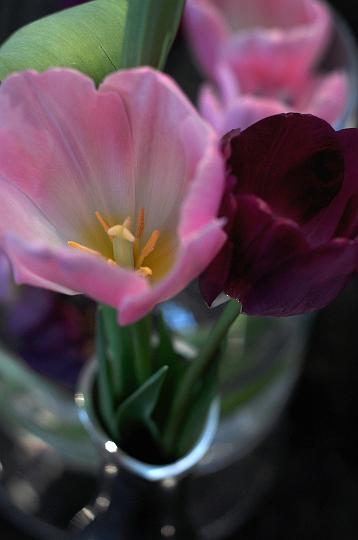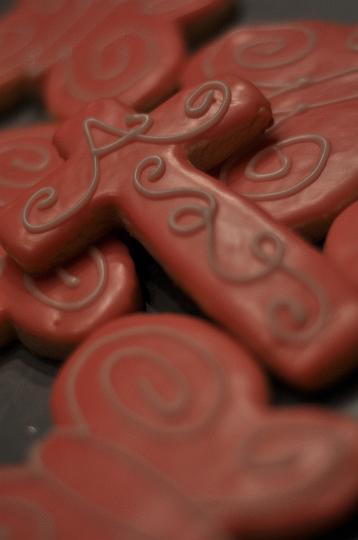 I'll leave you with a few more pictures of Audrey in her pretty, pink dress. There are more pictures of all the festivities in the album.