This was the last year we were able to visit The Stepladder Ranch. When Ross and I first started dating in 1999, he took me to his Great Aunt Elsie's ranch around Thanksgiving. When we arrived, I was greated so warmly by his Great Aunt Elsie, her son, Dick, and their family. We spent a lot of time driving around the ranch in the farm truck and hiking along the Little Dry Frio river and staring at the stars. I think its safe to say this is where we fell in love, so The Stepladder Ranch holds a special place in my heart.
Here's a picture of the two of us sitting at the dinner table at Elsie's house one evening during that trip.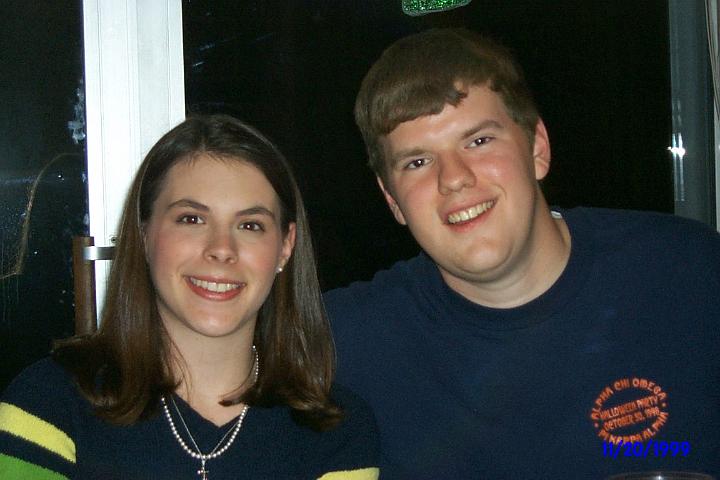 We have been back to Leakey together every year since. Here's a little stroll down memory lane from all the years we spent visiting.
Before Leslie moved to Leakey, we usually stayed in Dick's house, which was next to this old run-down barn that no longer exists.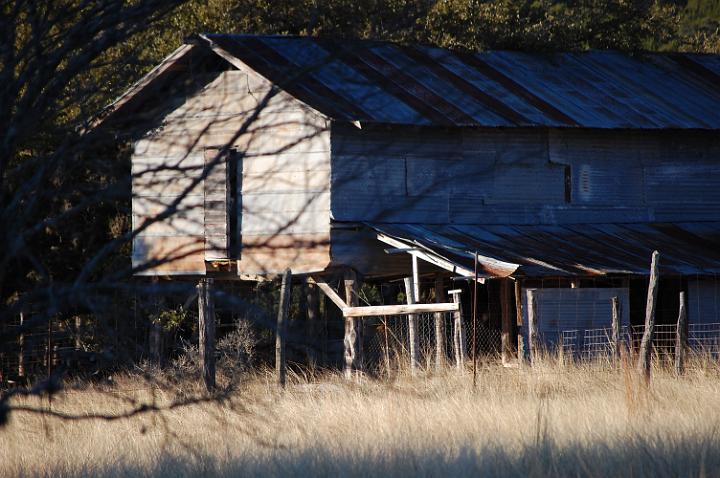 This is the cattle gaurd that leads from Dick's house to the South pasture where we spent many hours hiking and playing.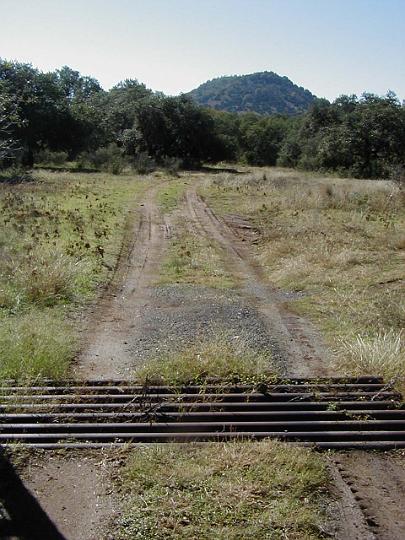 In 2000 we visited over Thanksgiving again. This was our first trip in Ross' Trans Am. Riding through the hill country with the tops off was beautiful. We spent the days hiking and the evenings playing cards and doing puzzles. The river was probably the highest I can recall from all of our visits. I saw my first deer shot and skinned (I'll spare you the pictures of this). I also remember Dick's dog, Penny, deciding to attack a porcupine...it didn't go well for Penny. We spent what seemed like hours pulling the needles out of her mouth. She was a very patient dog though!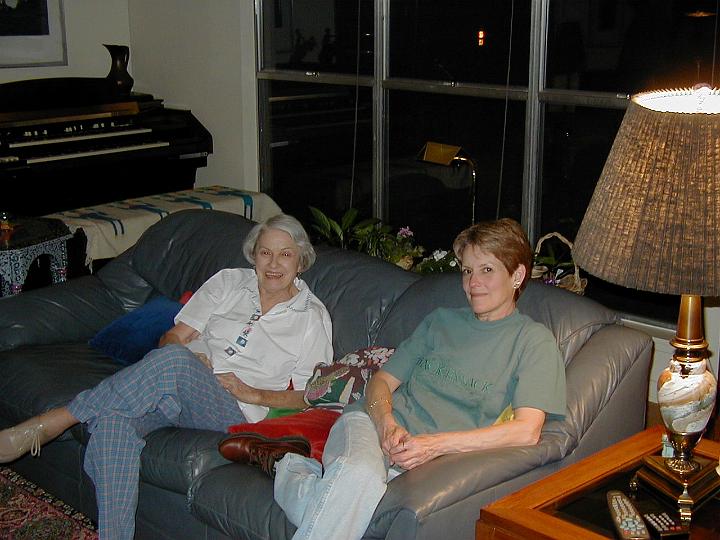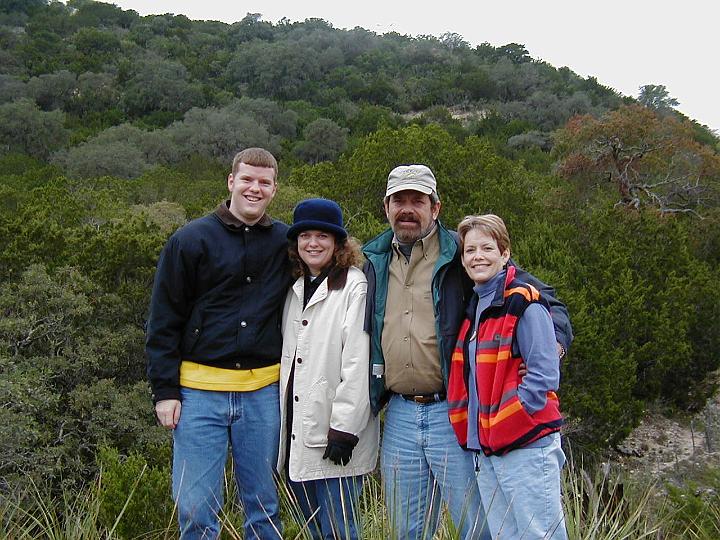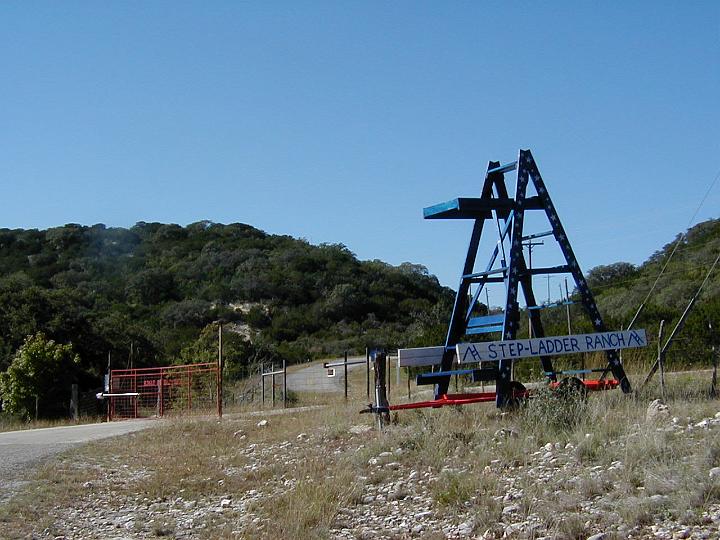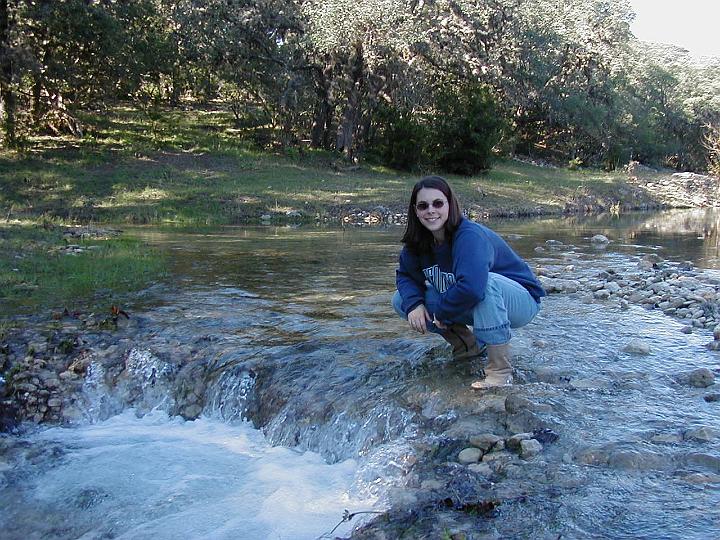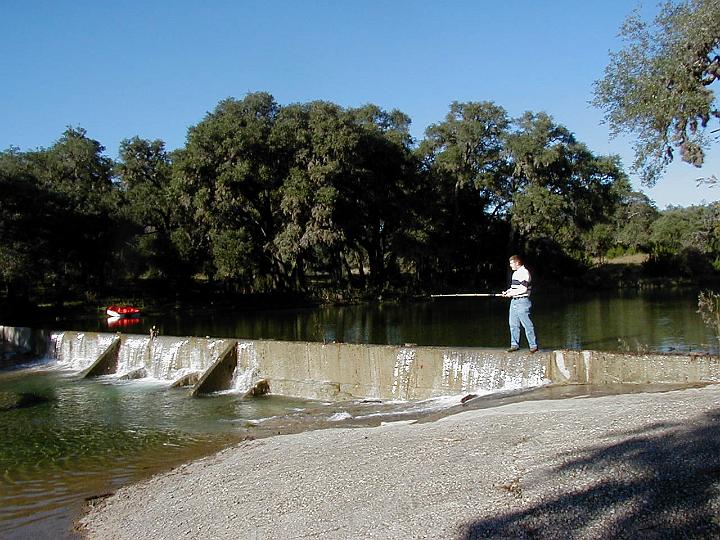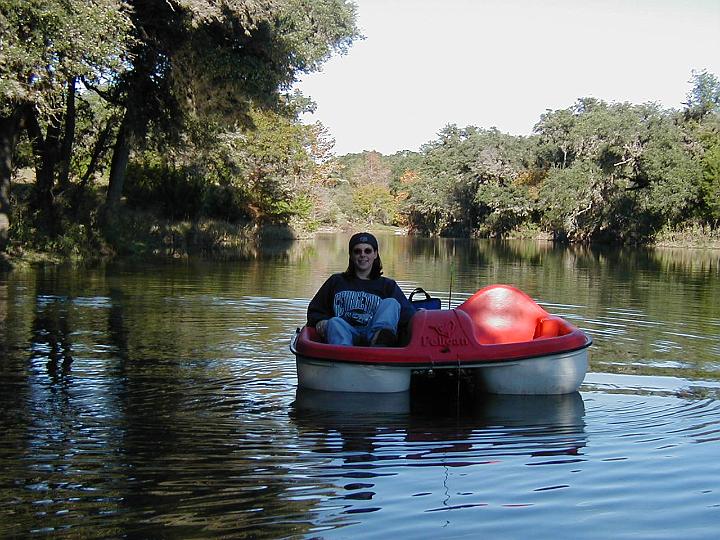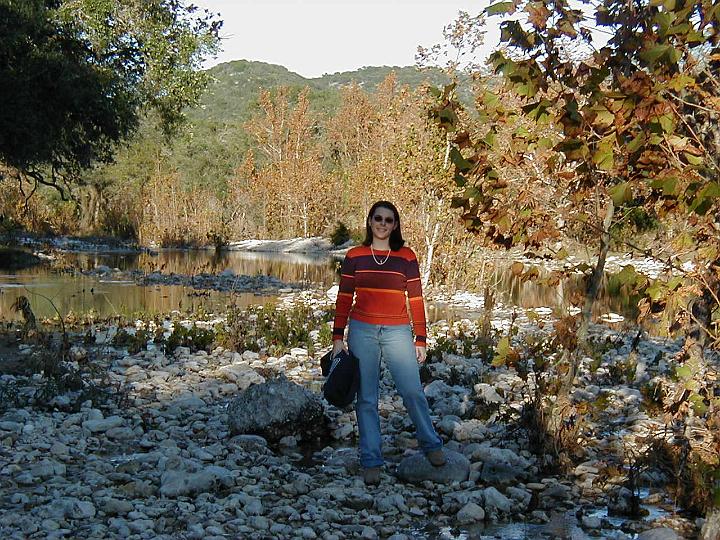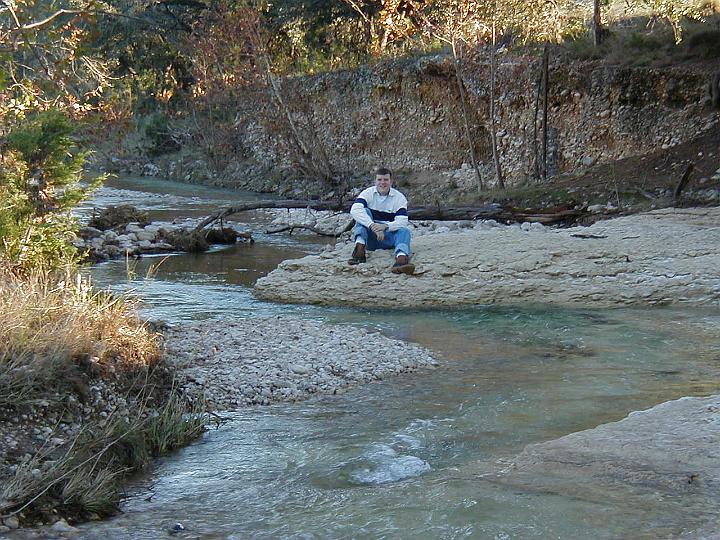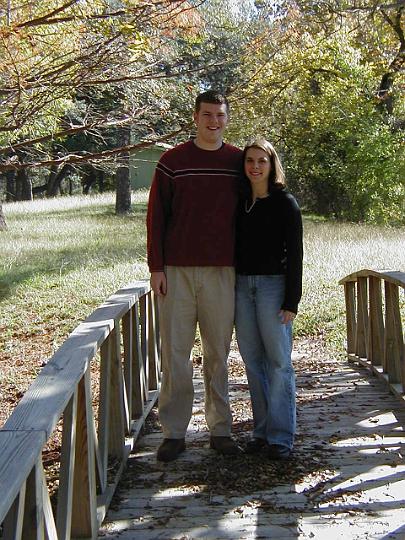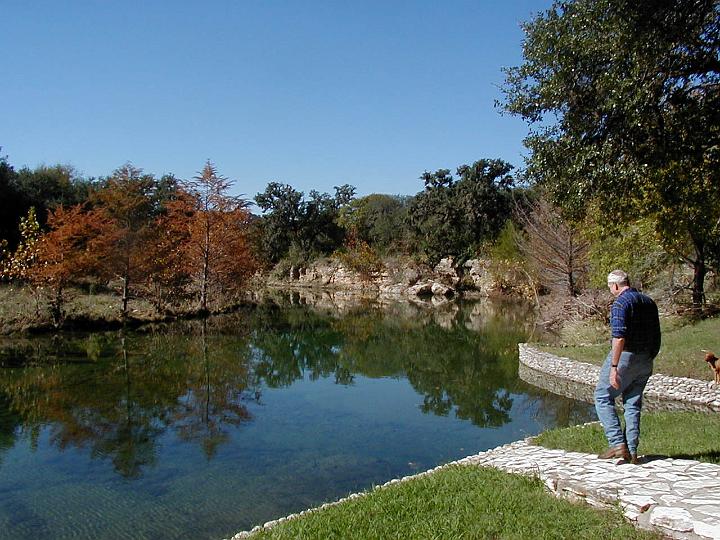 In 2001 we made our way to Leakey in mid-October. We drove around in the farm truck again and spent some time with the donkeys, Jenny and JJ, and the rams. Hiking along the river was a lot different this trip because the river was low. That didn't keep us from doing a little fishing though. I think this was the year that I shot my first and only gun to date. We did a little target practice, and I hit the bullseye!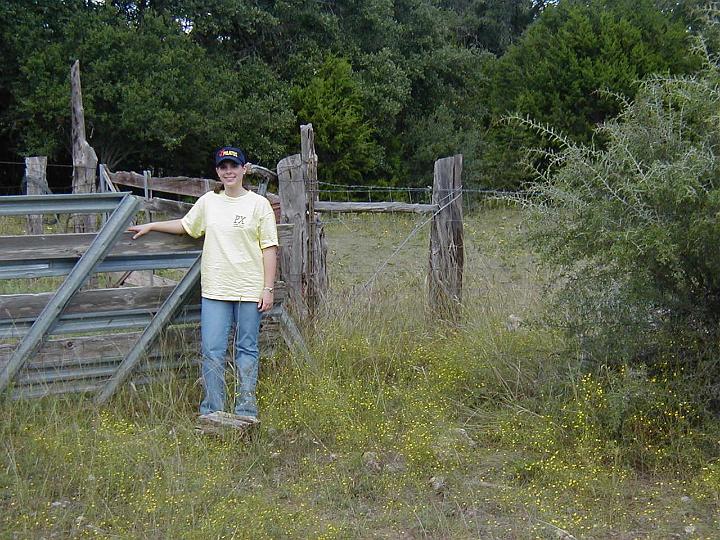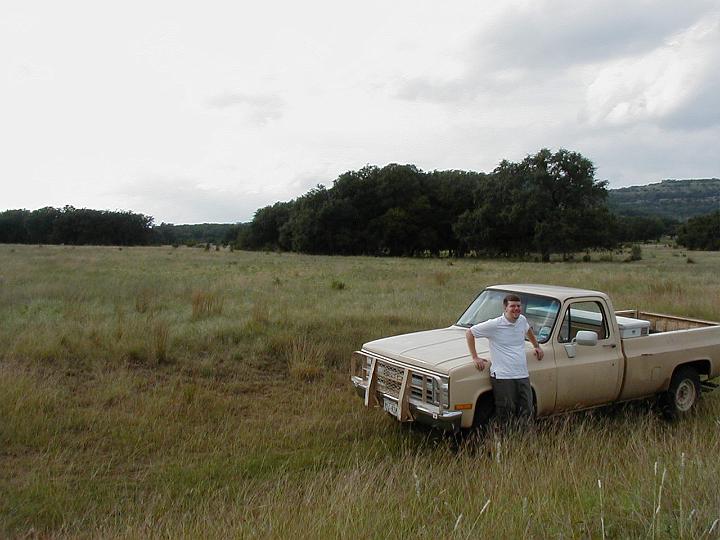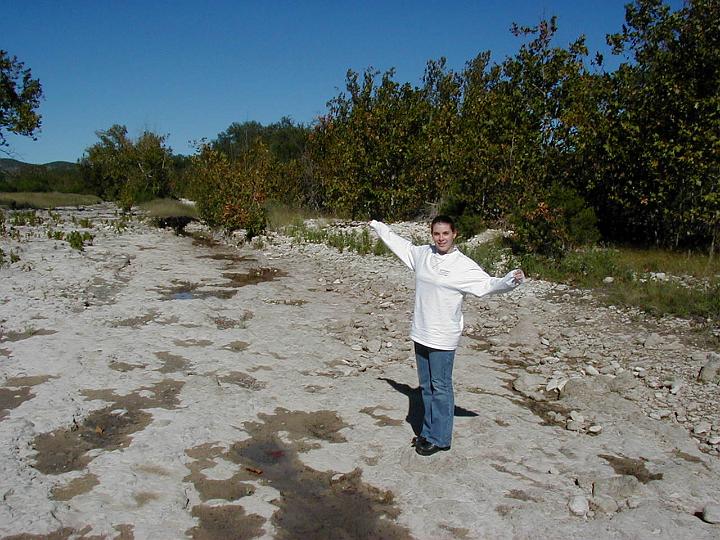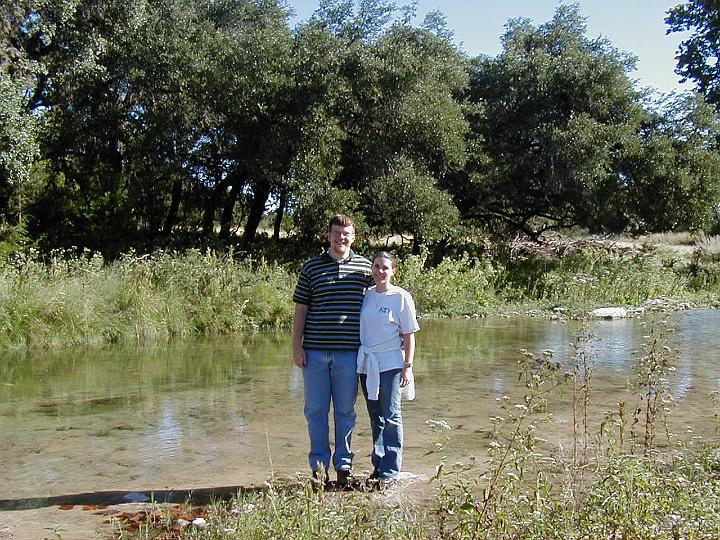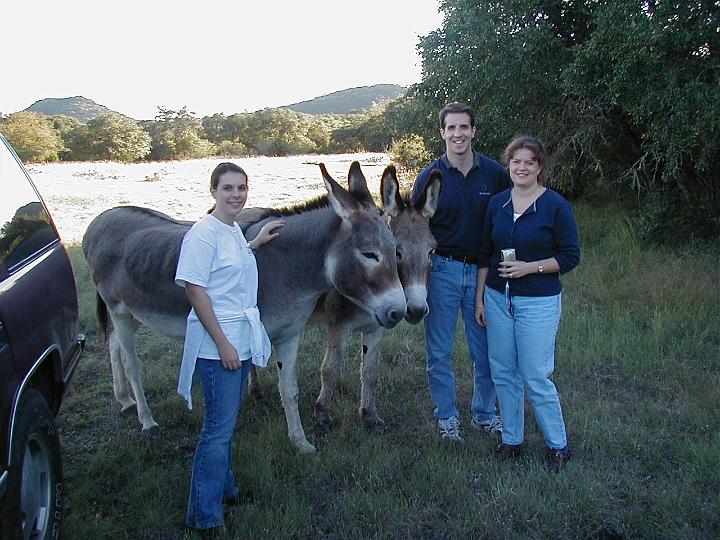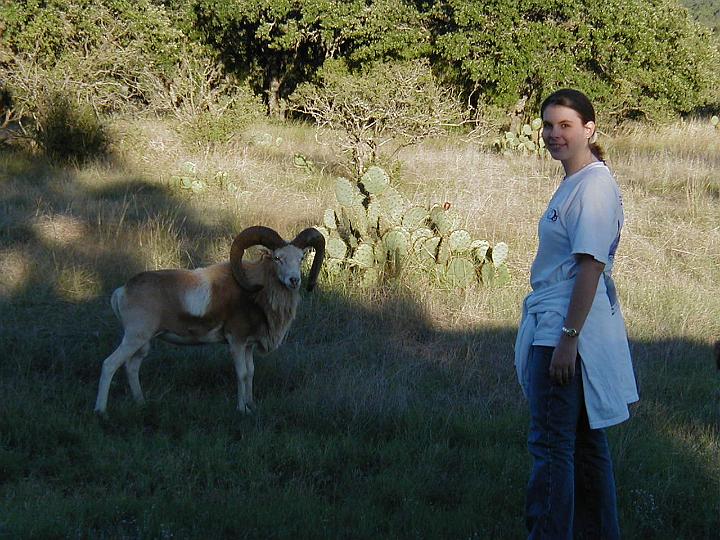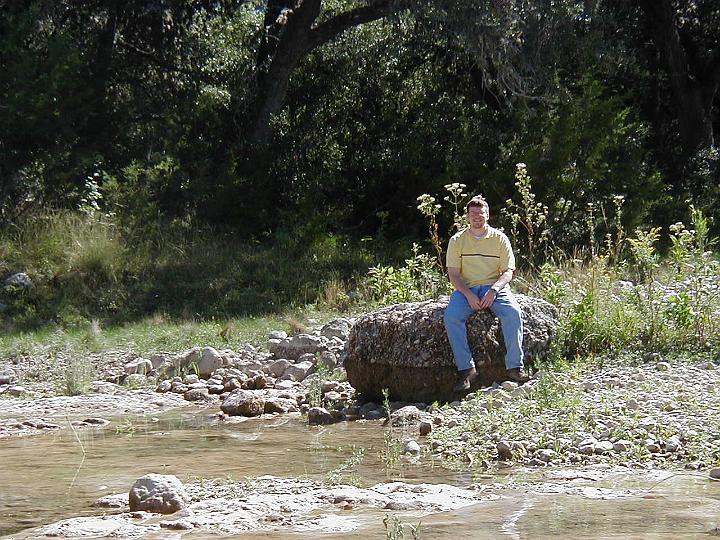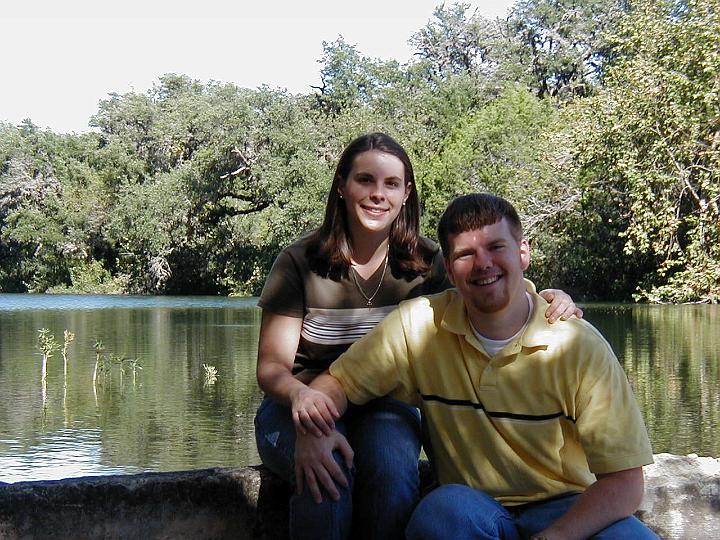 In 2002 we went to Leakey for New Years for the first time, which has become the tradition. This was our first trip as a married couple and without Elsie. Dick took over the ranch when Elsie passed away. I was working in Austin that year and couldn't leave when everyone else did, so Dick was kind enough to fly to Austin to pick me up so I wouldn't have to drive by myself or have Ross make the drive twice. This year we were joined by Ross' Uncle James and his kids, Julia and Michael. Ross also got to help out with some of the big equipment...they were digging holes for a new fence.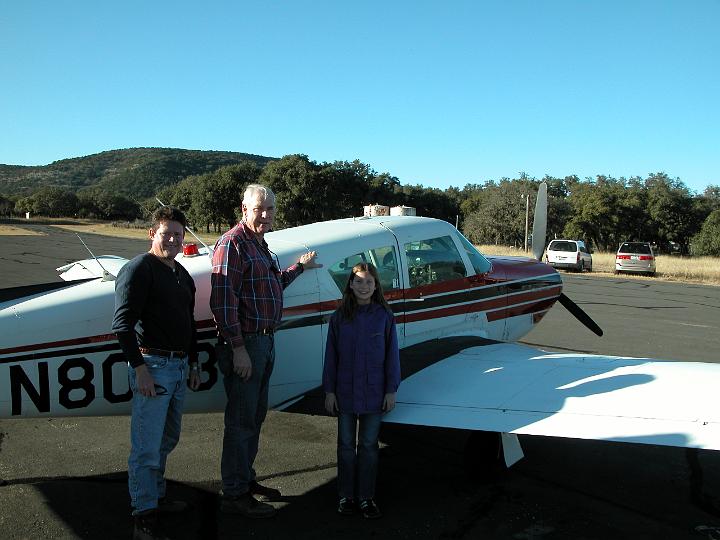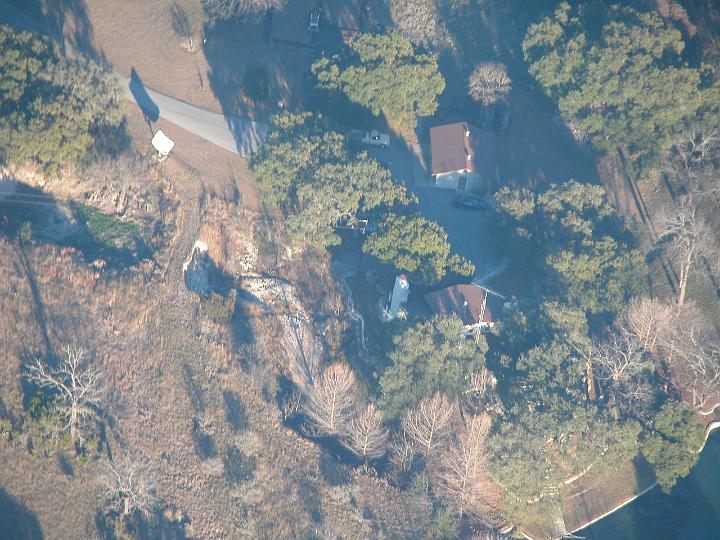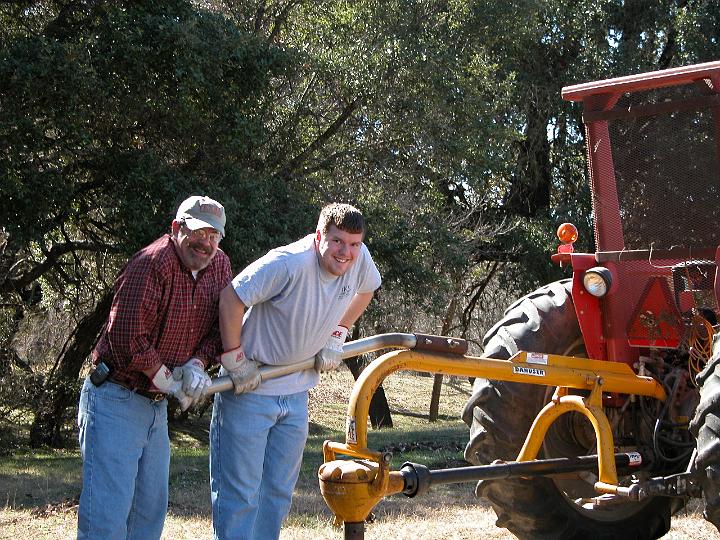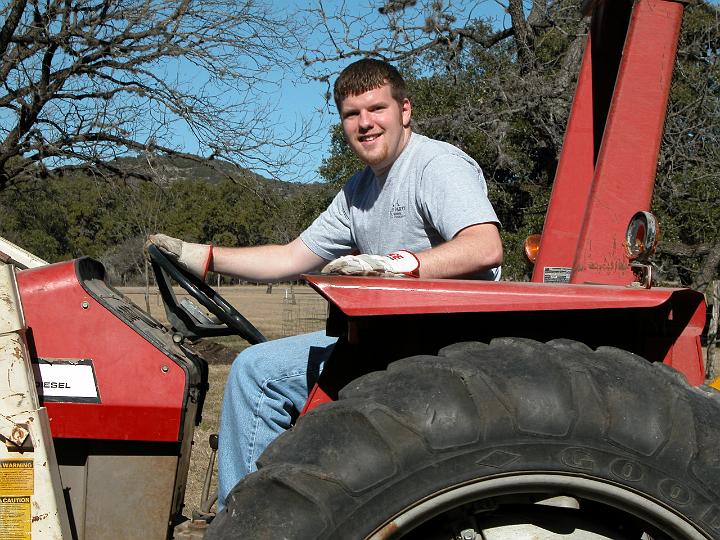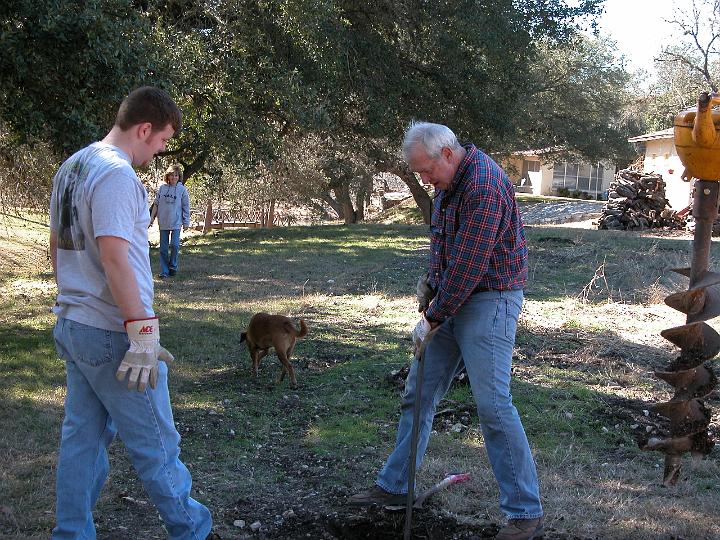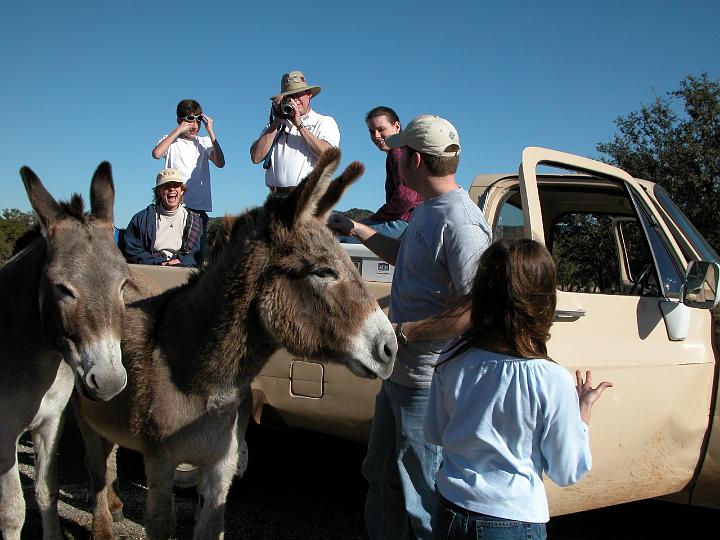 In 2003 we brought our newest member of the family, Bailey the beagle, for the first time. She wasn't a fan of the drive, but she loved it once we got there!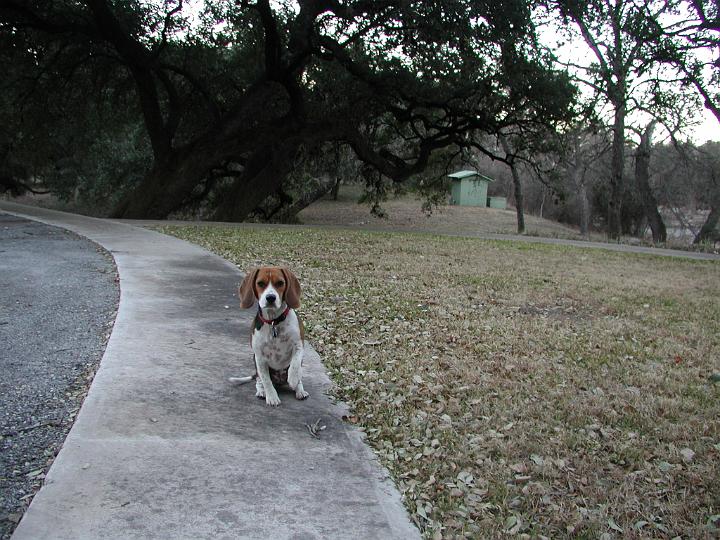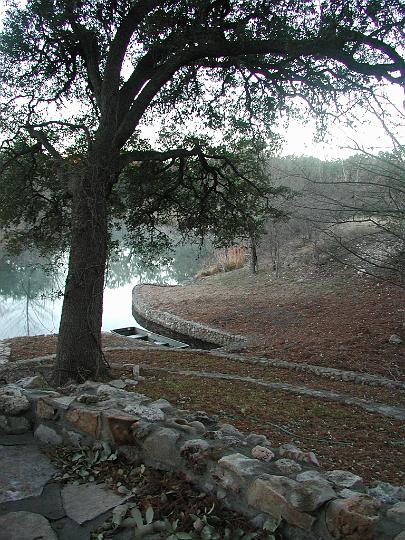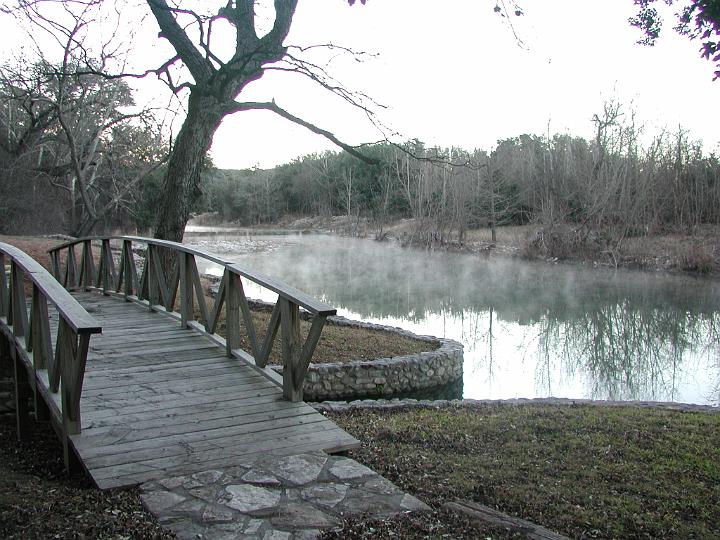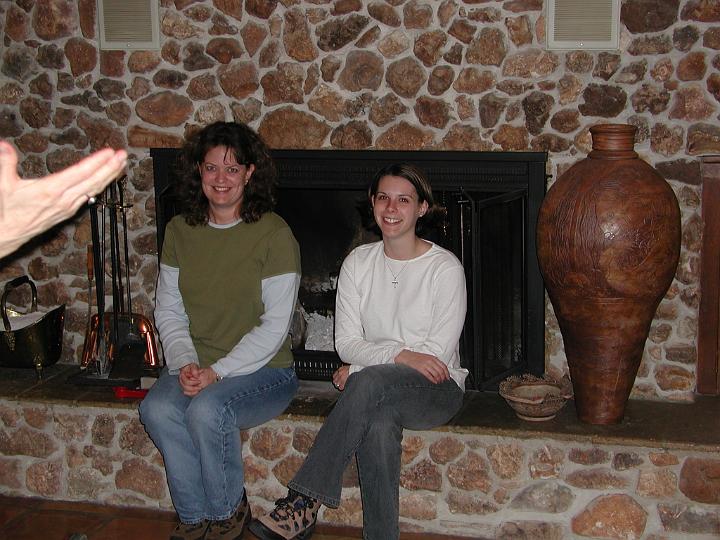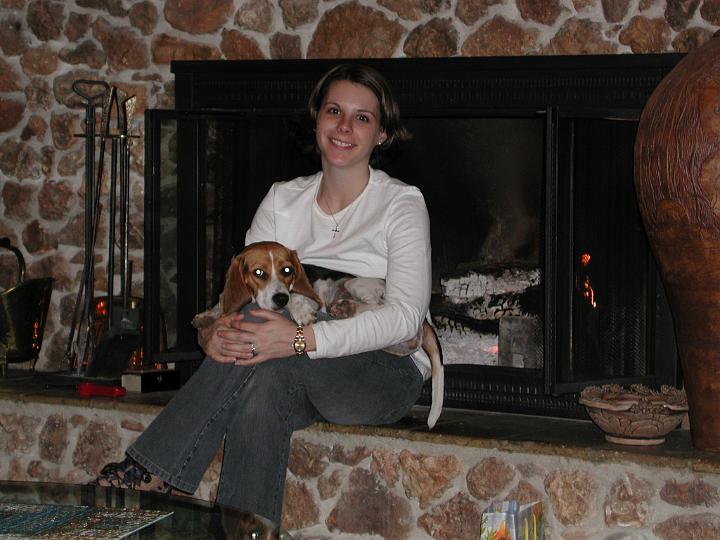 In 2004 we had fun keeping up with Bailey. She enjoyed the hikes, and as I recall, she decided to do a little deer hunting, which resulted in Leslie running all around the south pasture trying to find her!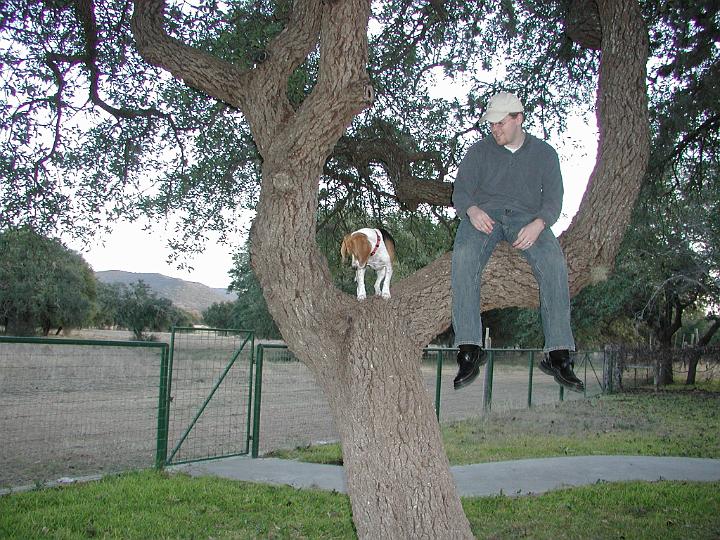 In 2005 we came for a visit in March with our good friends Heath and Barbara, and we got to see the Frio Springs Lodges being built.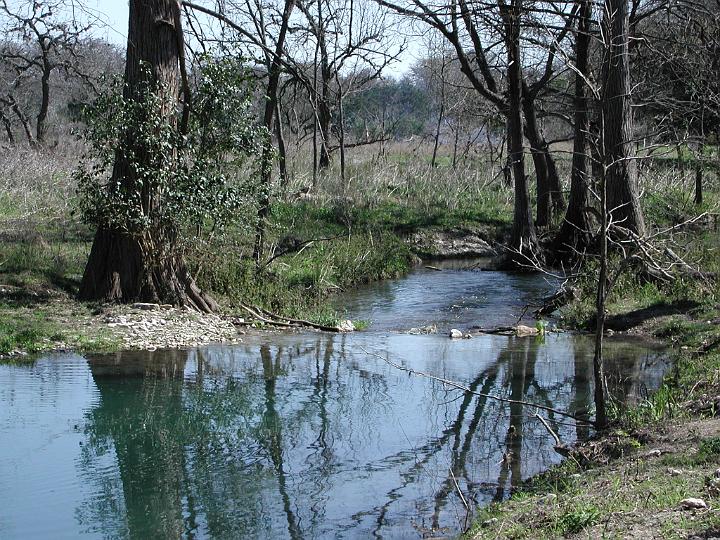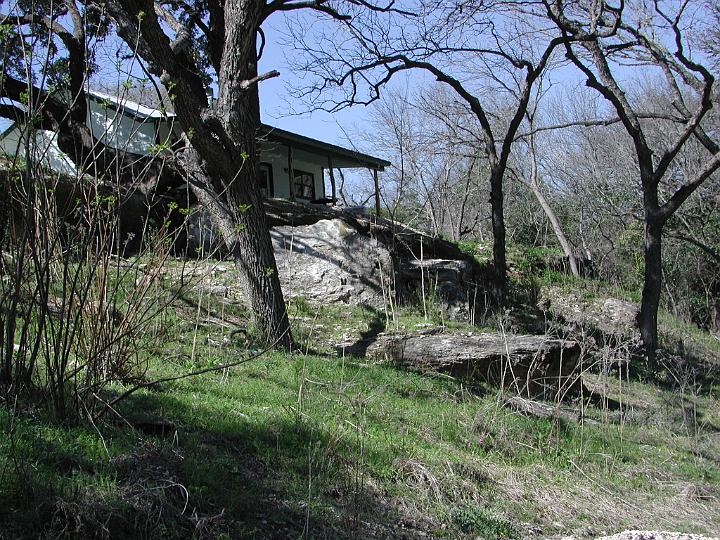 In 2006 we made a couple of trips. Leslie and Philip were married at the Lodges in October, and we were back again for New Years.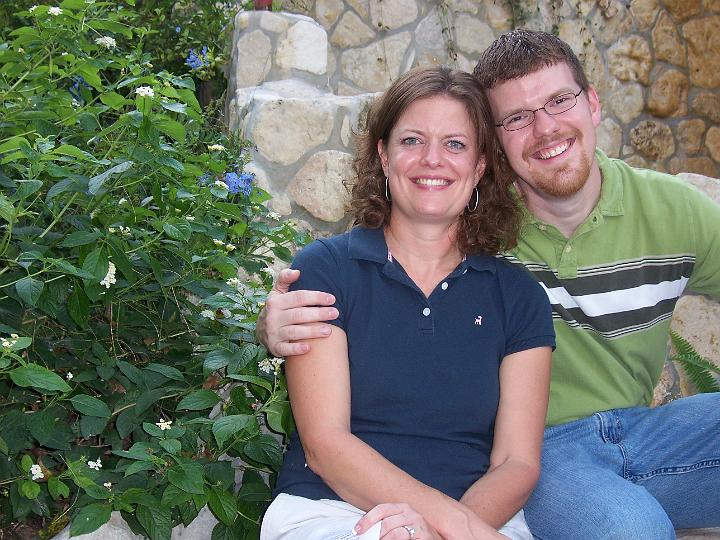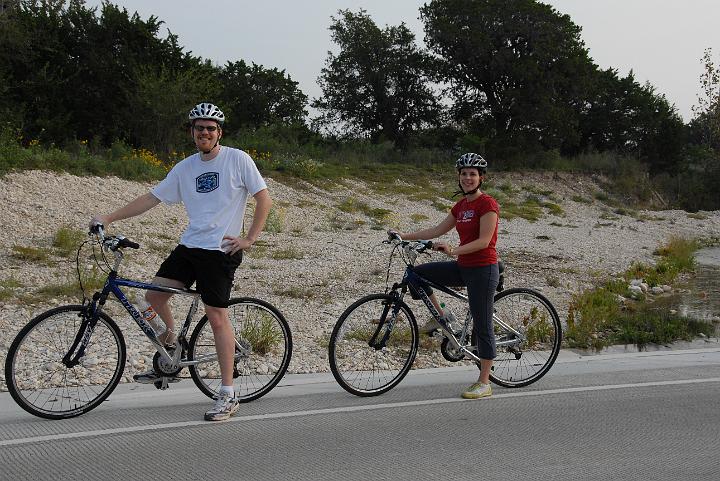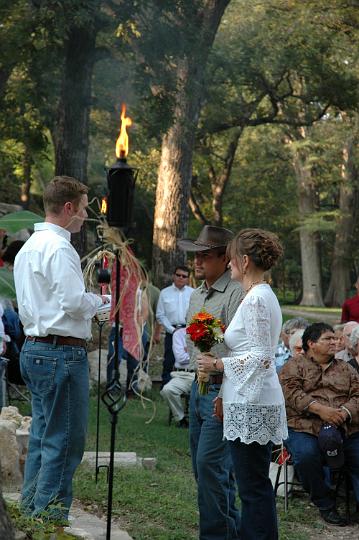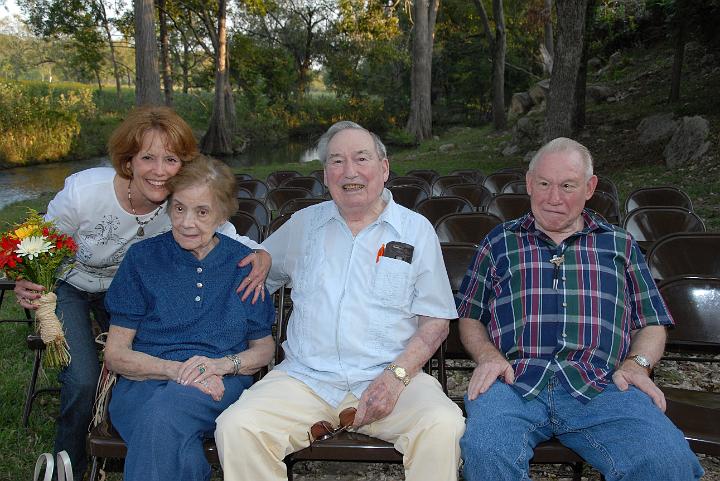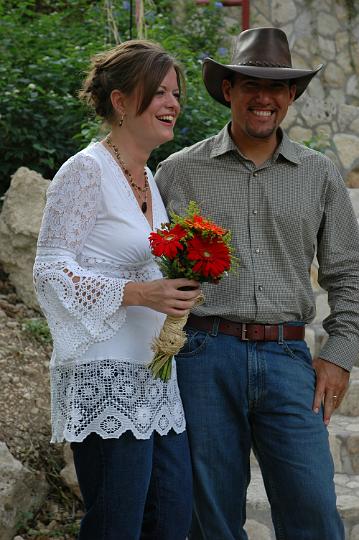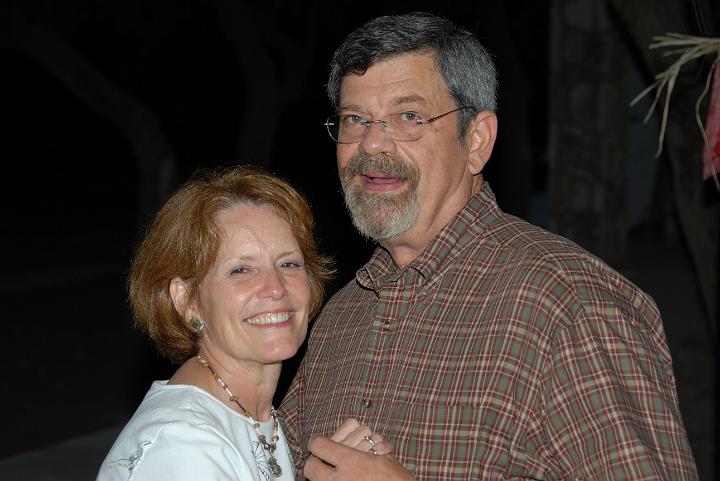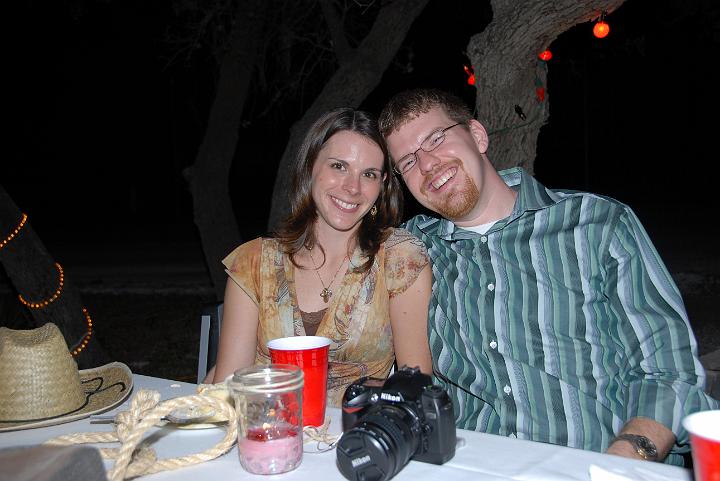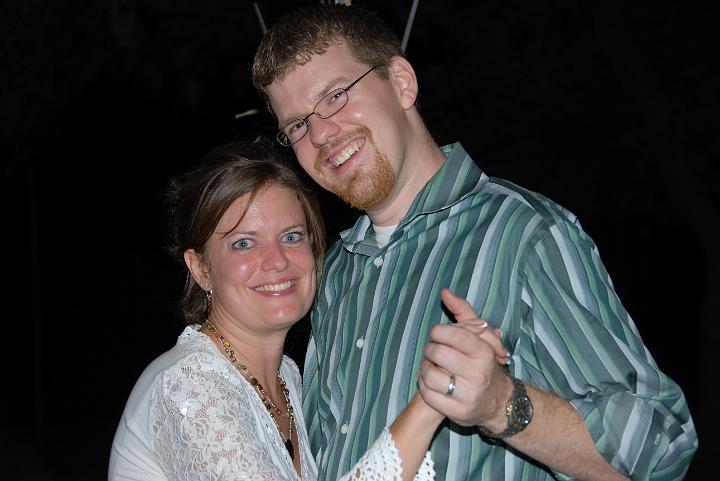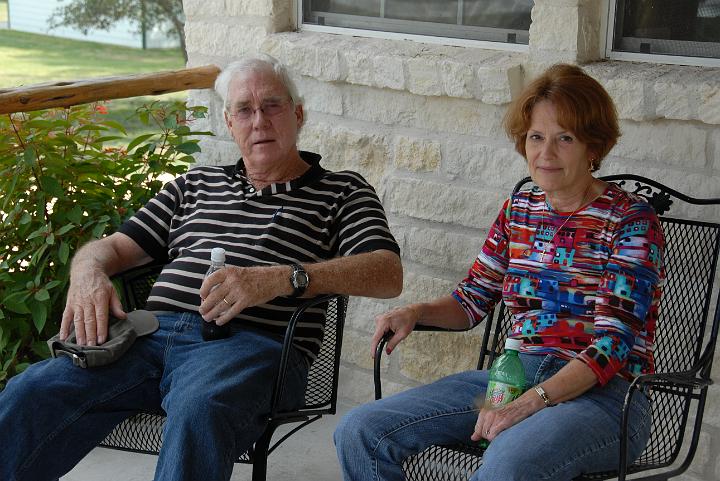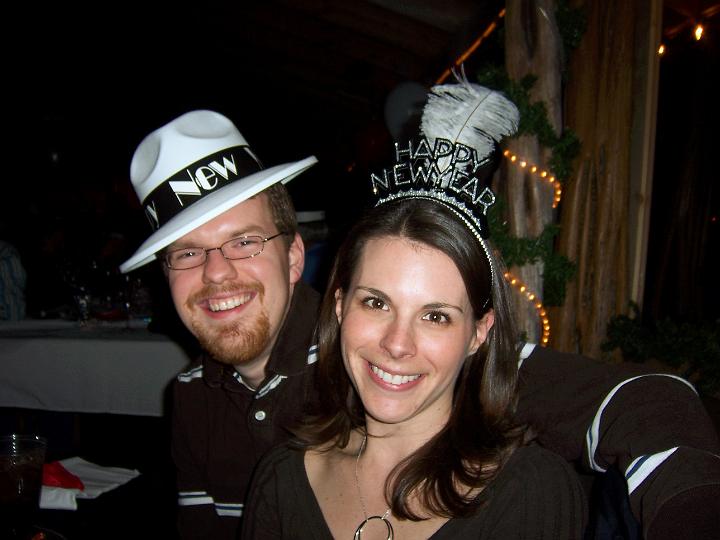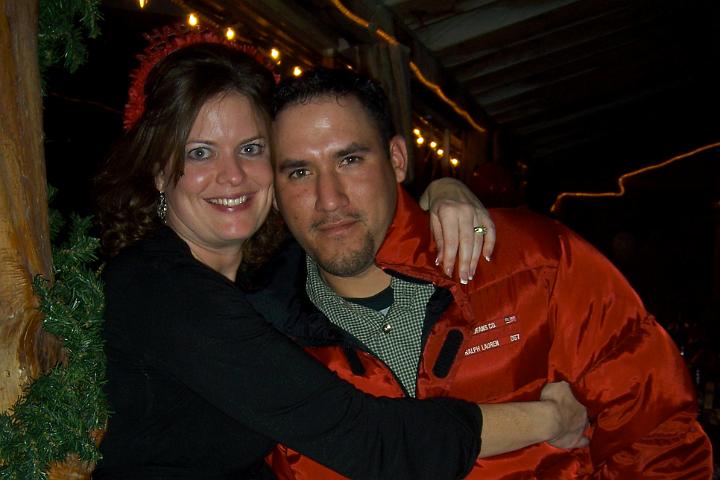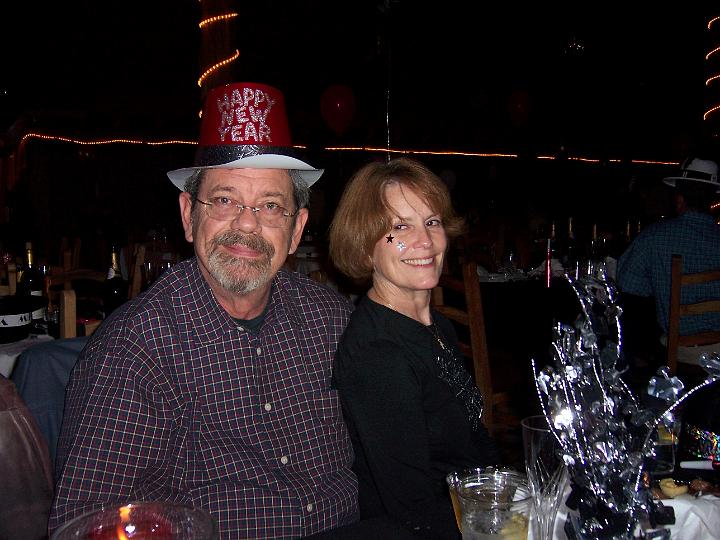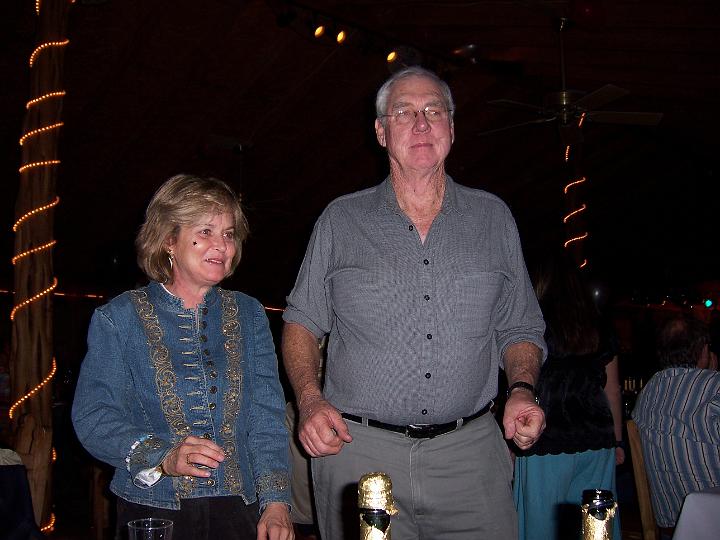 In 2007 we visited with Ross' Uncle Ronnie and his kids, Jessie and Jordan, in July. When we came back at the end of the year, I was pregnant with Jackson and we brought along some friends to ring in the New Year with us and do some hiking.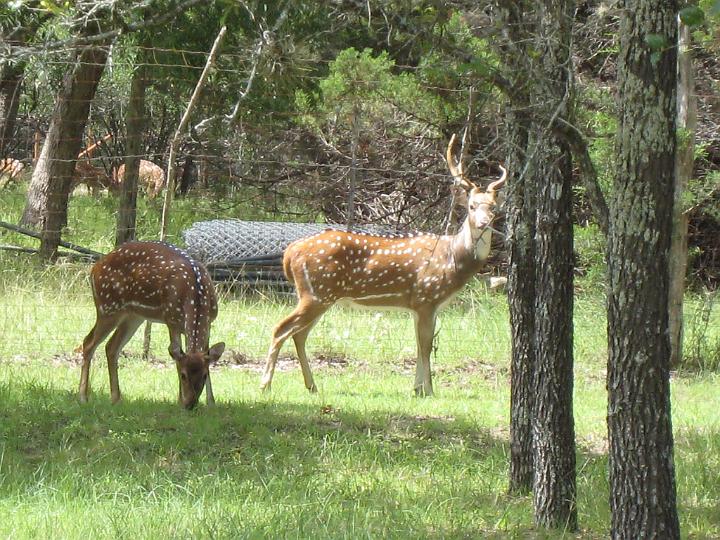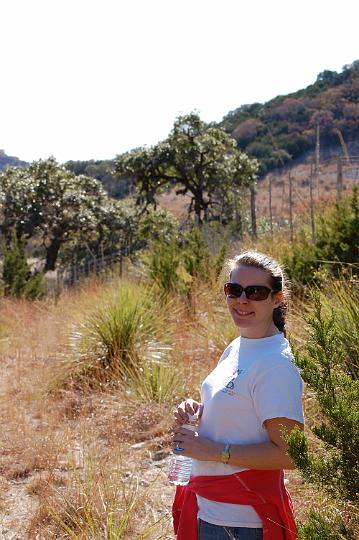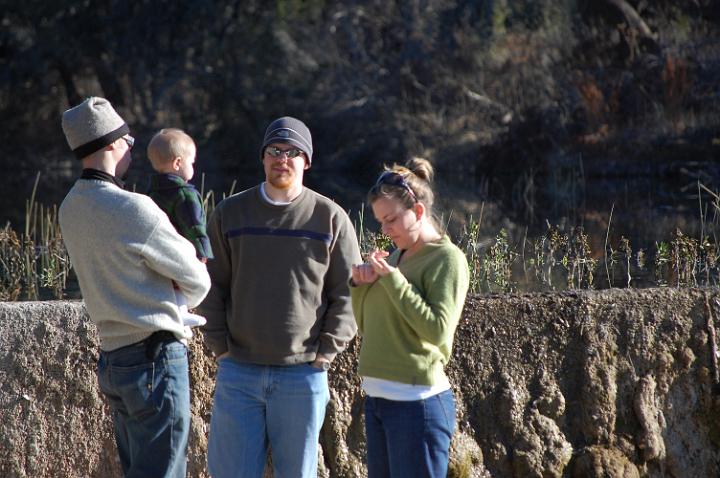 In 2008 we visited a couple of times. Thanks to hurricane Ike, Jackson got to see Leakey for the first time when he was 2 months old! Of course, we made our way back for New Years again, which we got to celebrate with our good family friends while playing Wii Bowling...lots of fun!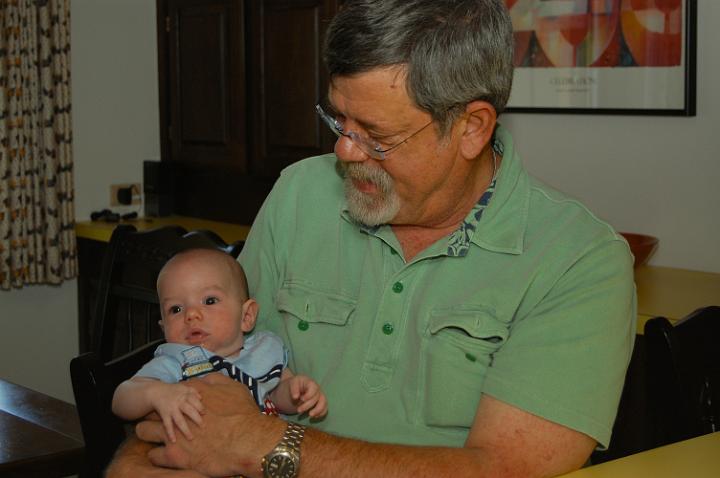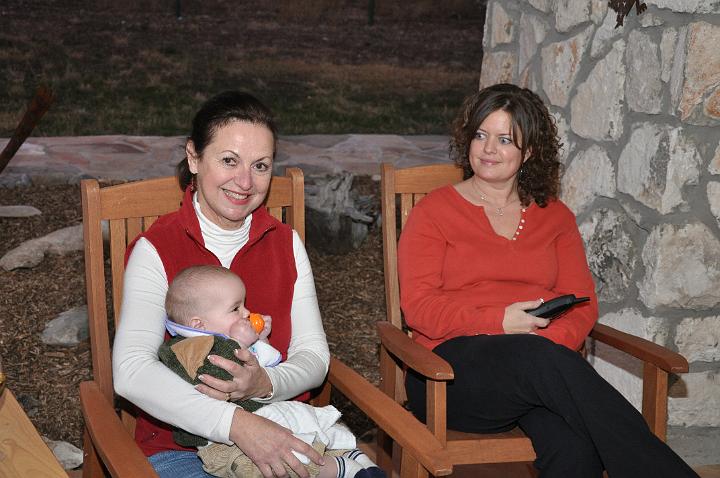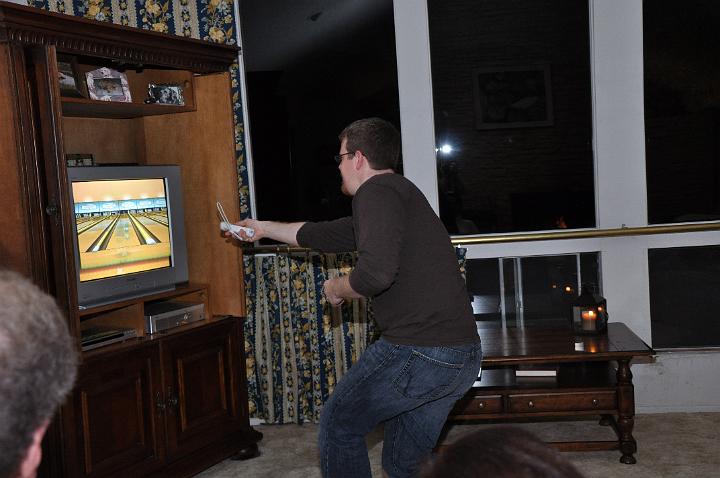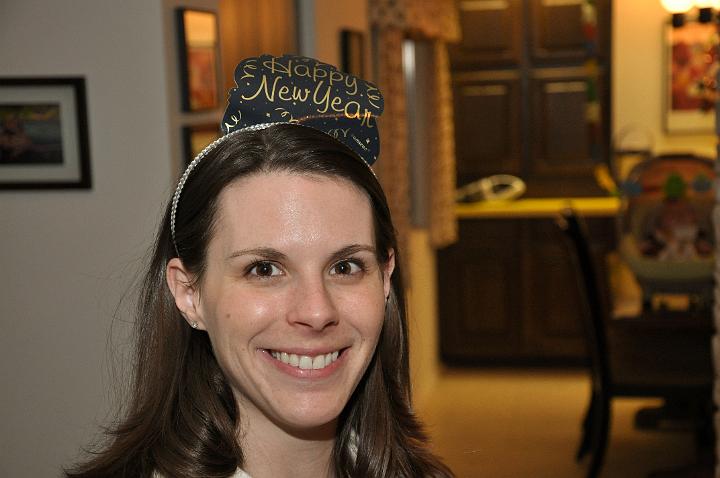 In 2009 we began a new tradition of visiting for the 4th of July in addition to New Years. We even got to be part of the parade on the 4th, and Jackson rode his first horse at the ranch! Unfortunately, we had to make a trip to Leakey to say goodbye to Dick this year too. His daughter, Melanie, and her family took over the operations of the ranch and cabins. New Years wasn't the same without him, but Jackson and our new nephew, Mitchell, kept us entertained. Philip even let Jackson drive a piece of his equipment!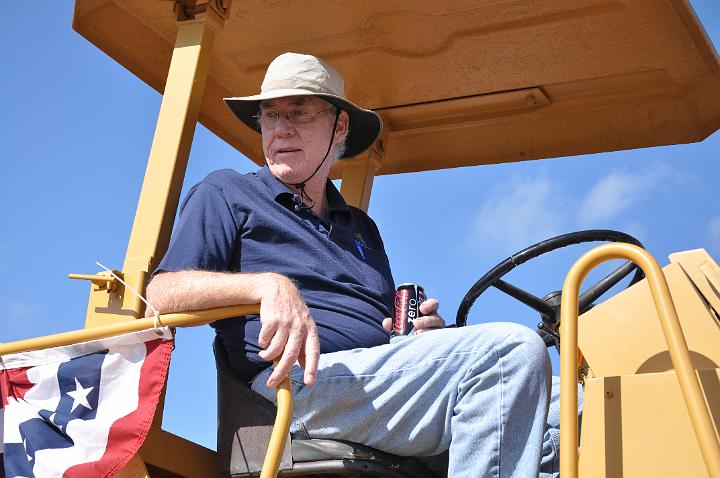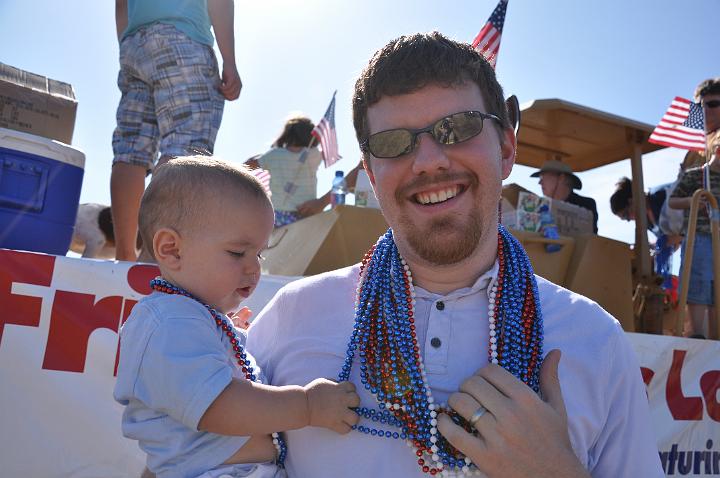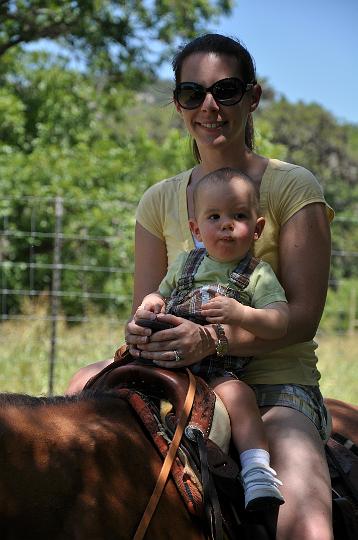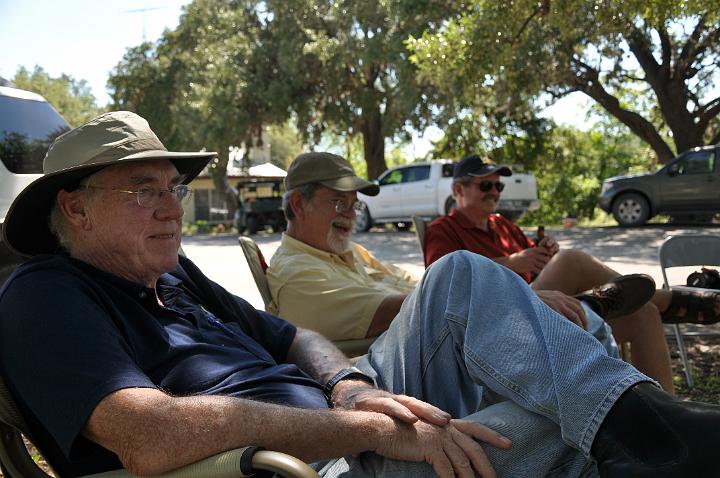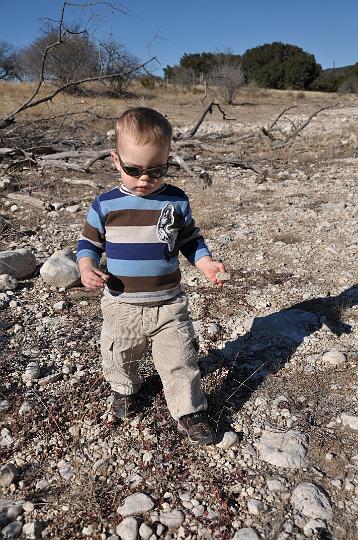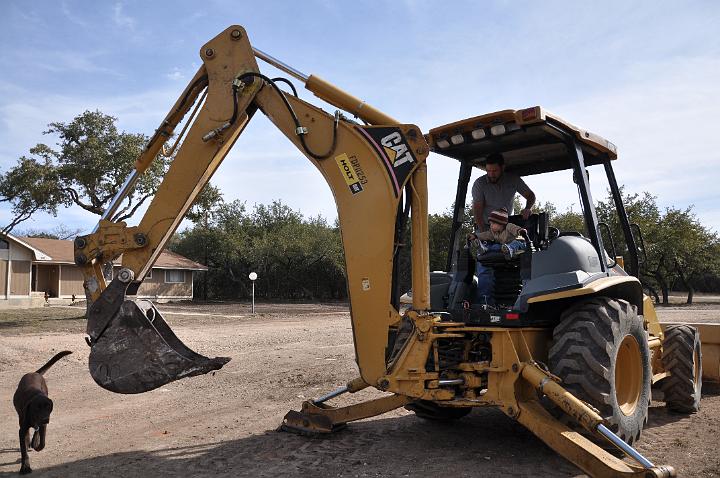 In 2010 we came back for the 4th of July and New Years, which were Audrey's first introductions to Leakey. This year we watched the parade and checked out the local booths.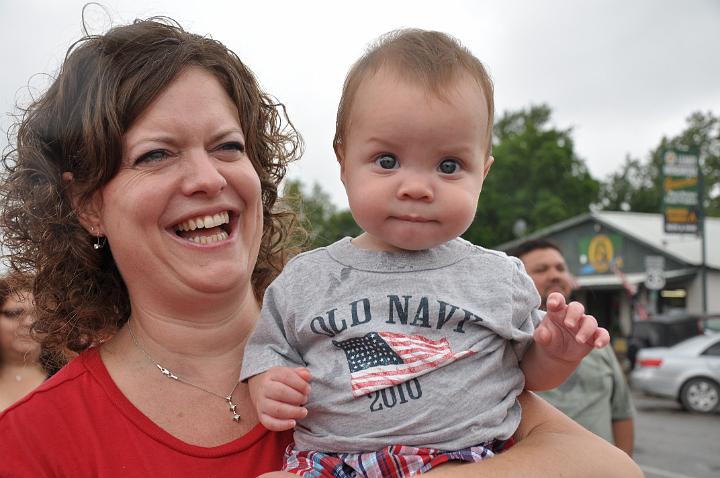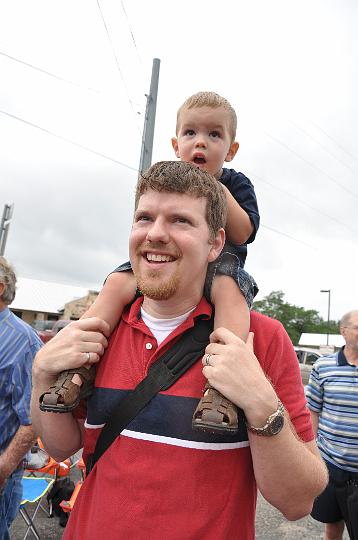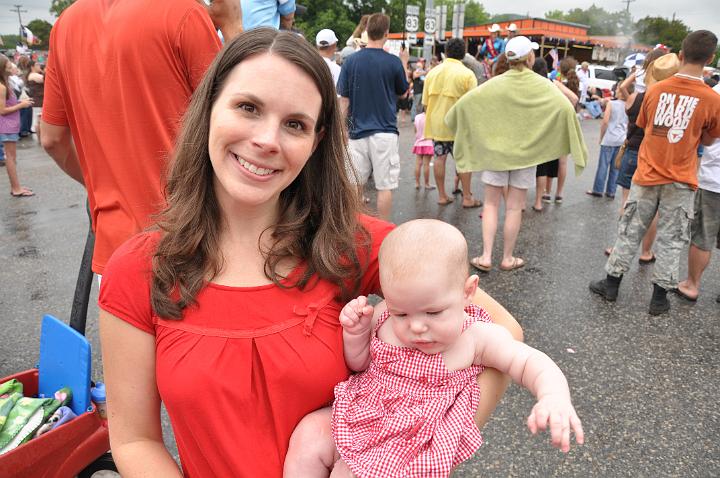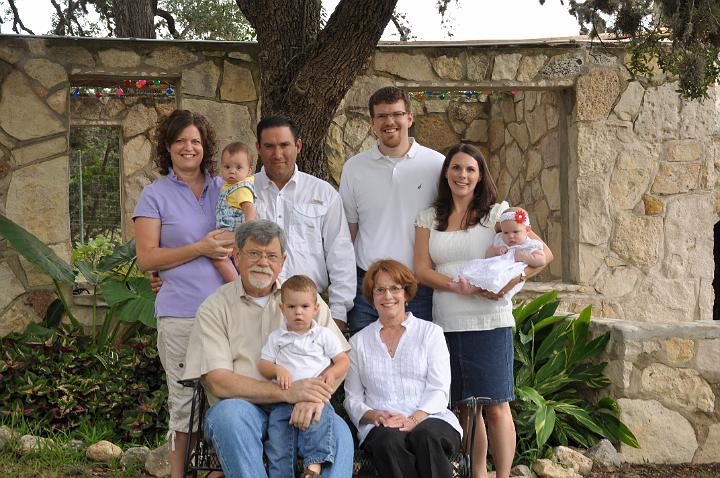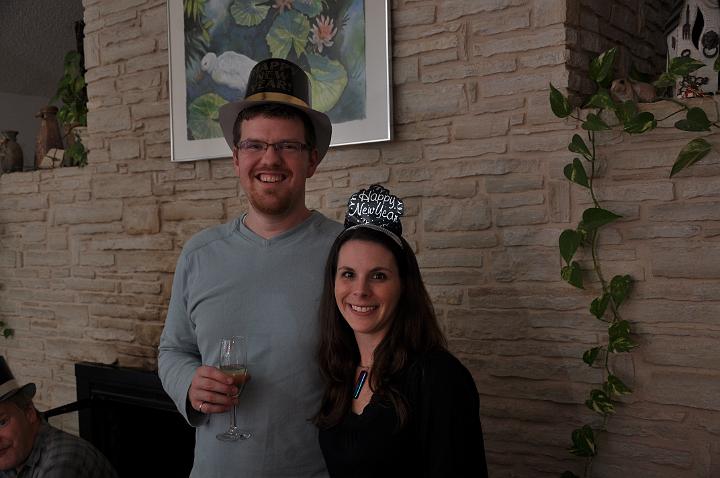 This trip was our last to the ranch. The Stepladder Ranch is being sold. Fortunately, this doesn't end our trips to Leakey since Leslie and Philip live there, and Susan and John have built a cabin on a small piece of the ranch they were able to buy from Dick a couple of years ago. We took one last ride around the ranch during our visit. While Audrey was taking a nap, we took Jackson to the lower dam, which has always been one of my favorite spots. We were able to see a few animals along the way and just soak in the beauty one last time.