Last weekend we made our way to Shreveport to spend some time with Ross' family and attend the Centaur Krewe's Mardi Gras parade. We had such a great time! Ross' Uncle Ronnie and Aunt Laura threw a great party. They reserved a spot along the route, had karaoke, lots of good food, and wonderful people to share in the festivities. It was also a celebration of Ross' cousin, Jessie's 21st birthday!
Our friends, Heath, Barbara, and Carter, joined us at the parade as well, which was a huge treat! Jackson was in heaven. We got to the parade site early, and once they closed off the street the party got started. Jackson and Audrey both enjoyed playing in the street, and we all had fun just being silly. Here are some pictures of the pre-parade action.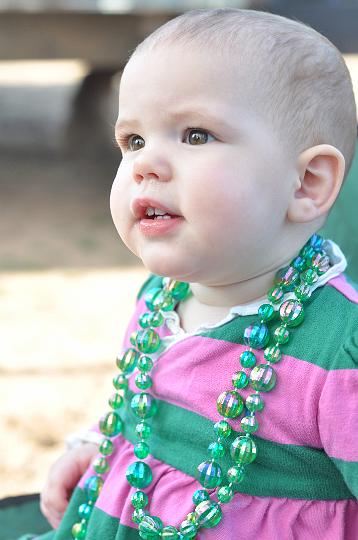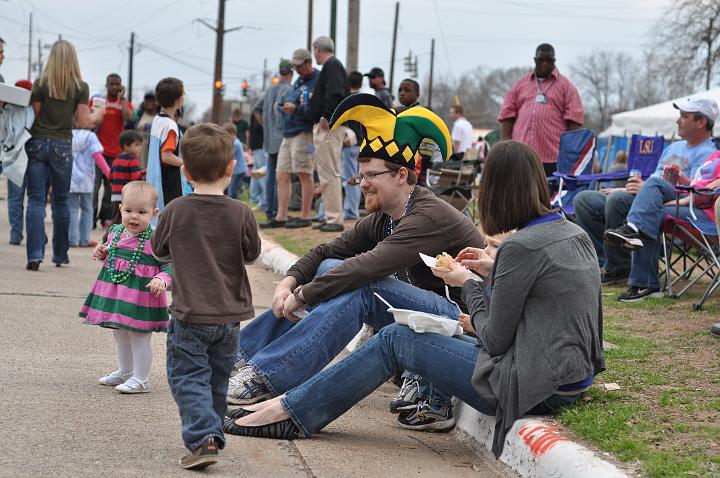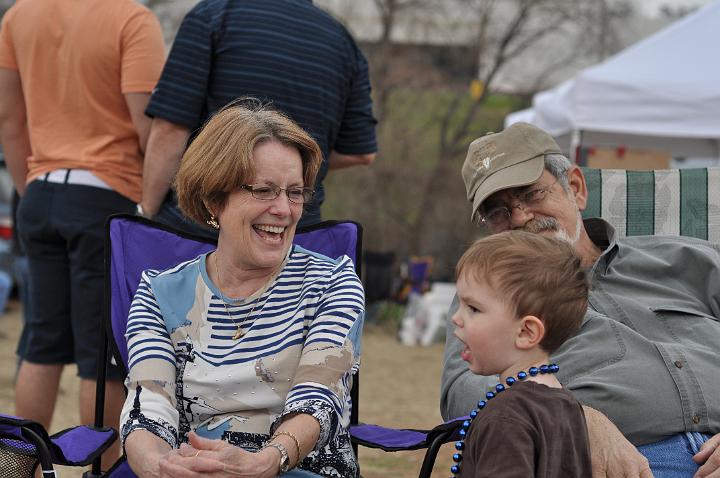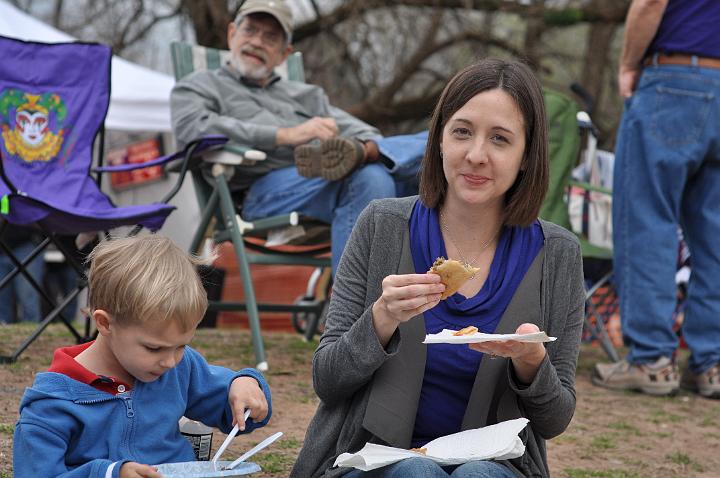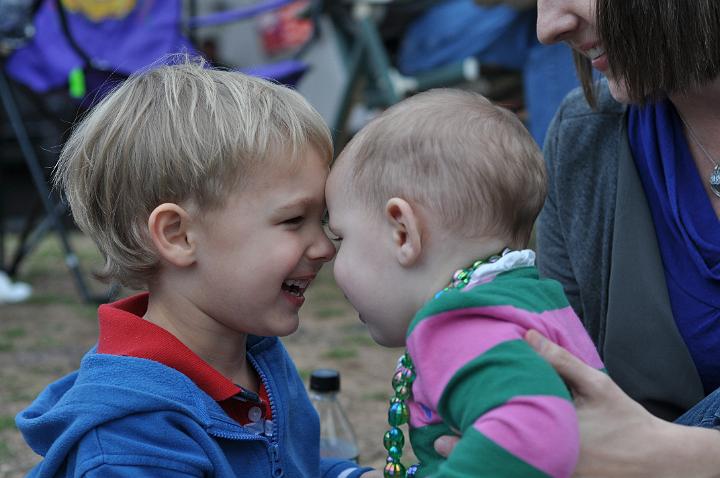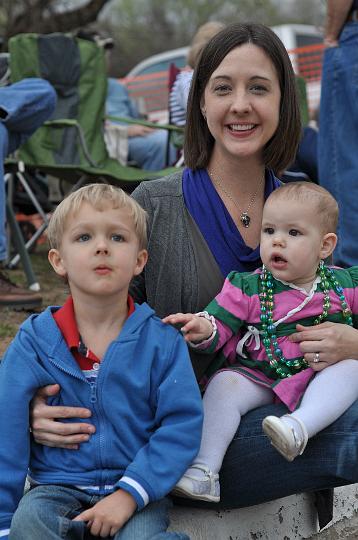 This hat was a hit! Everyone enjoyed it...even Granddad!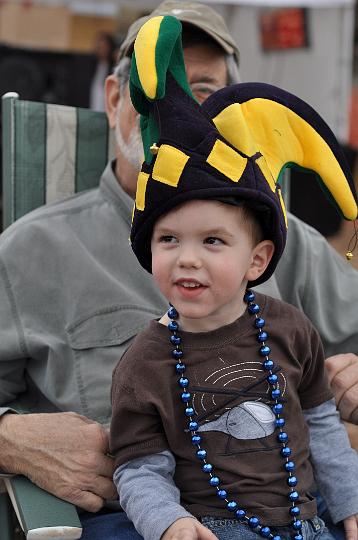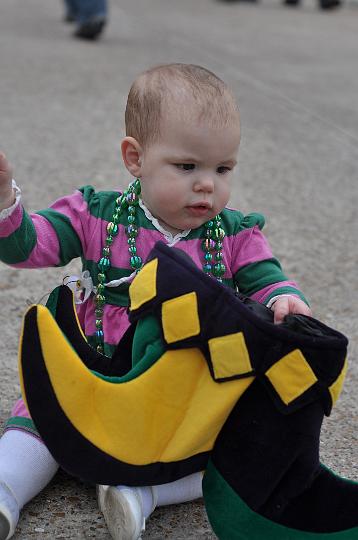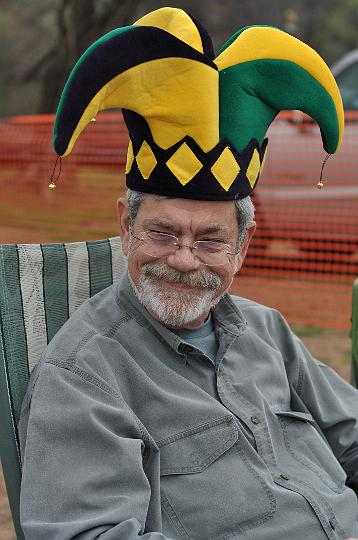 The karaoke went over well too. There were all kinds of random people stepping up to the mic by the end of the night!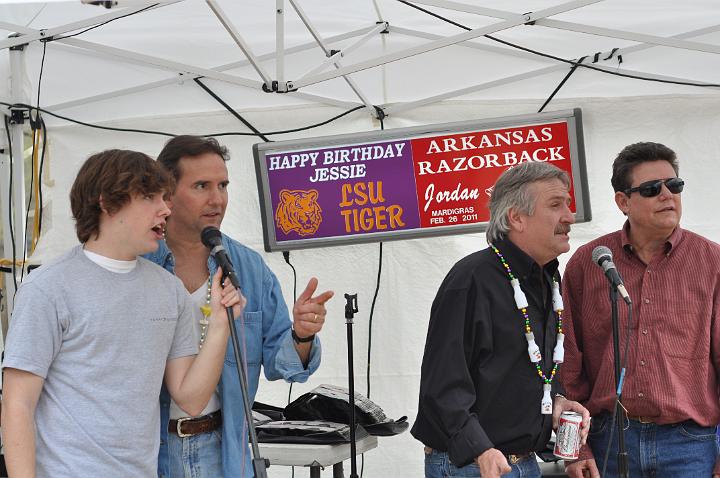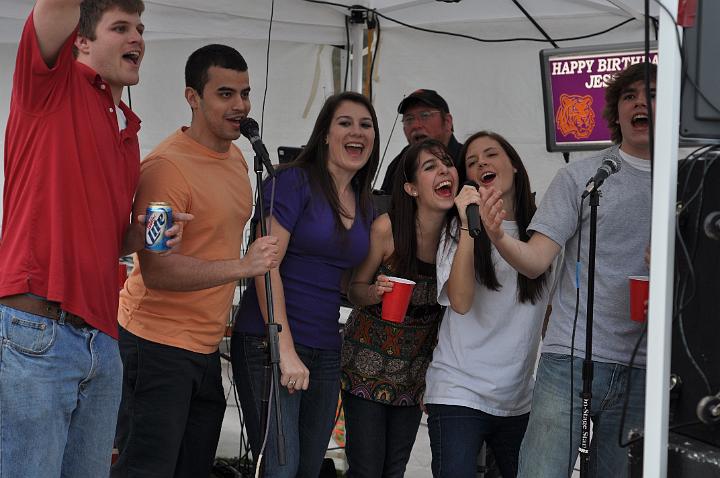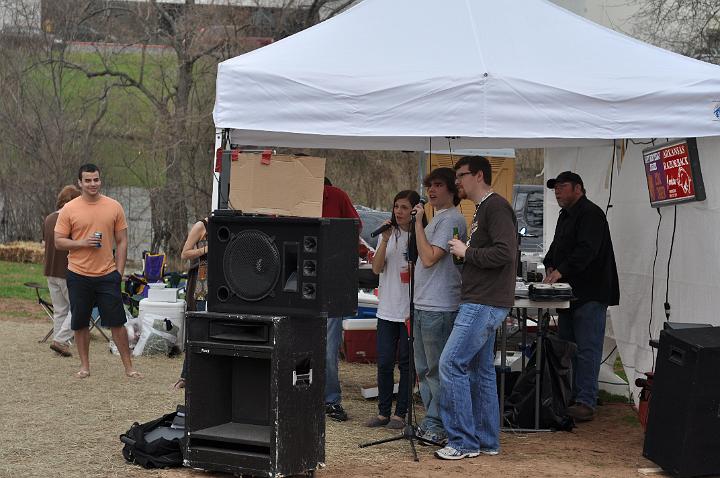 This was the first time we've ever intentionally allowed Jackson and Audrey's bedtime schedules to be thrown out the window. Audrey is usually in bed at 6, and Jackson is usually down for the night at 7. Since the parade didn't even get to us until around 8 or so, we definitely didn't keep to our usual schedule. Audrey passed out just as the floats were beginning to arrive, but Jackson found his second (or third) wind and enjoyed every moment of the parade. He got lots of good stuff too...beads, balls, a bear, and some toys! We decided to make our way home about 3/4 of the way through the parade because it was getting so late and Audrey was no longer sleeping.
Here are some pics from the parade and the beginning of JD and Audrey's bead collection...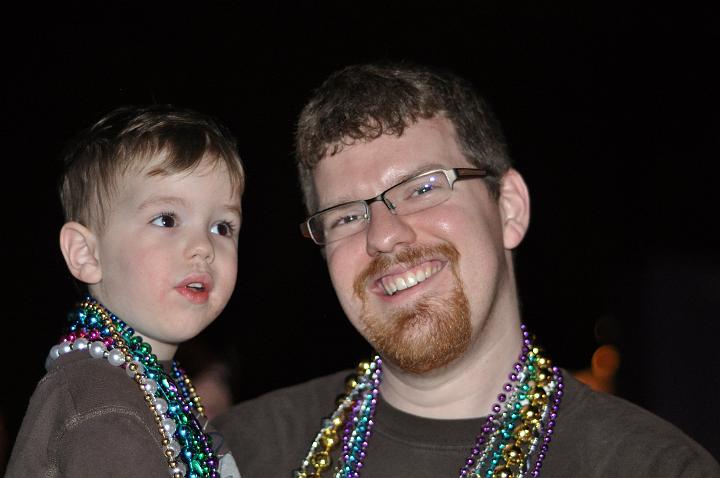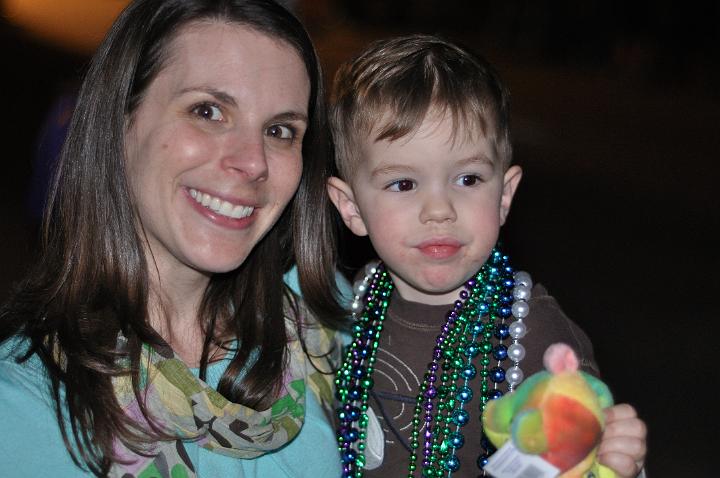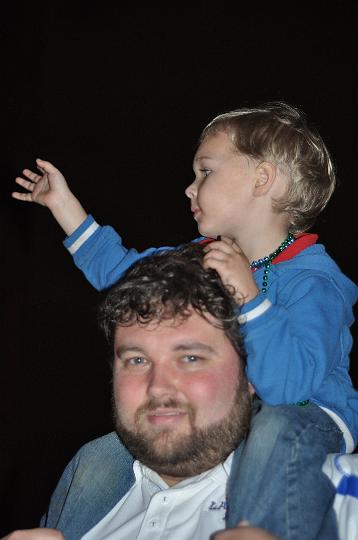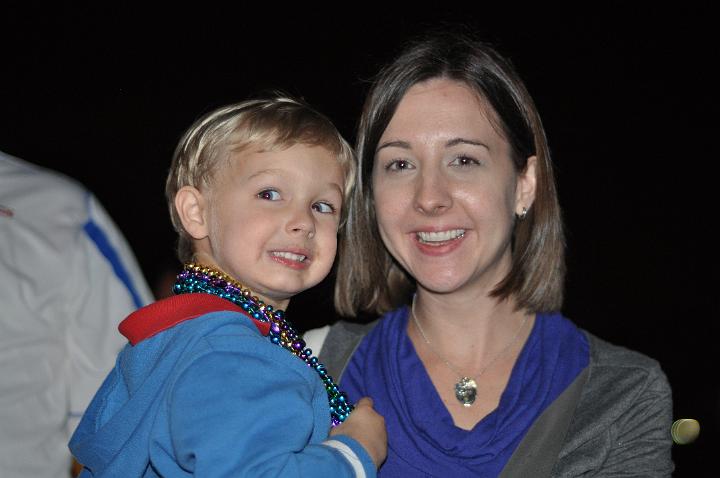 The birthday girl, Jessie!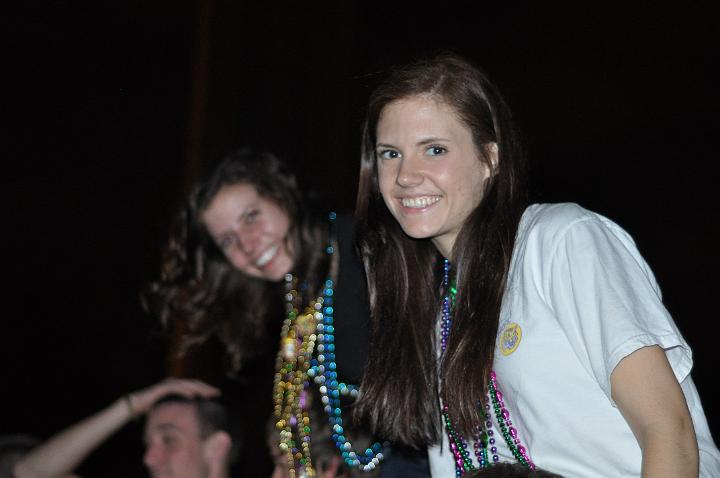 Here are some pictures of a couple of the interesting floats...the cow was JD's favorite!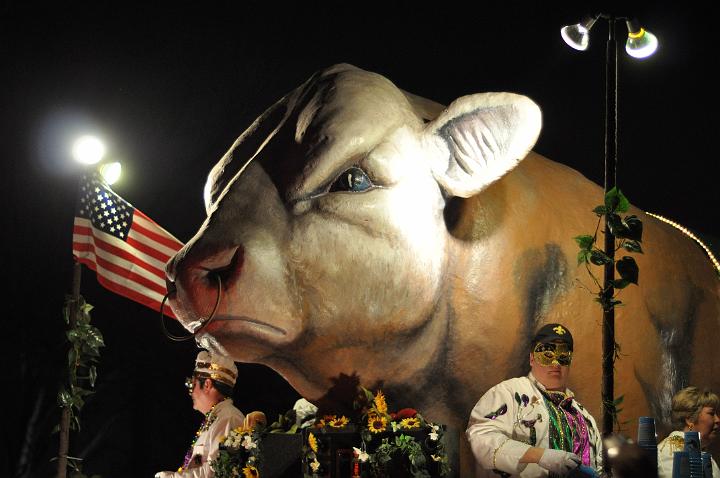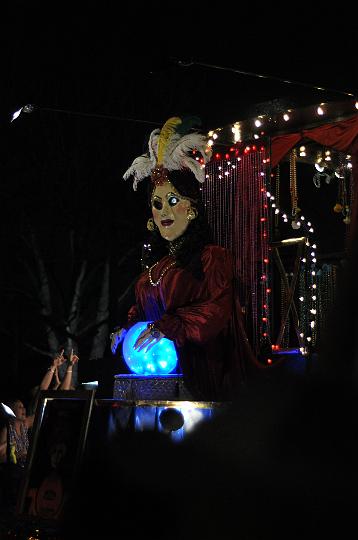 Before leaving town on Sunday we got to visit with Ross' Grandfather. Jackson and Audrey were both a little shy, but we really enjoyed our brief visit.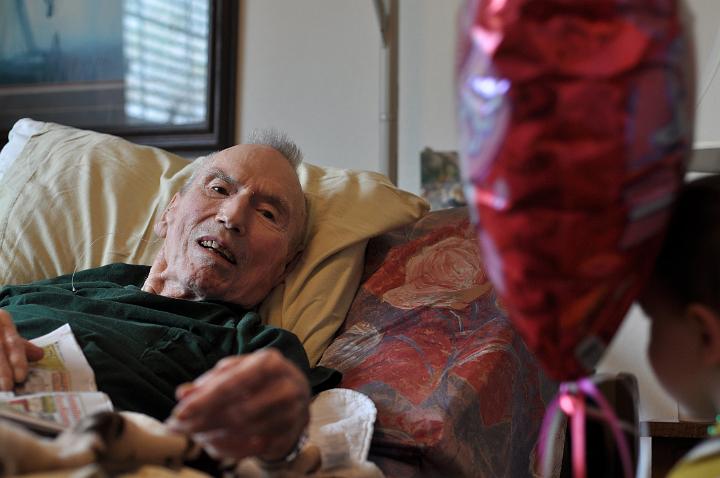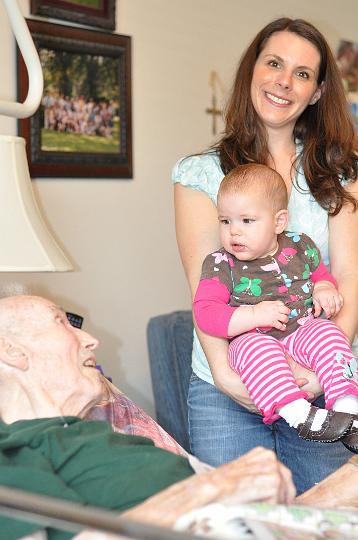 The weekend was well worth the trip, and we hope to do it again next year. Huge thanks to Ronnie and Laura for putting together such a fun set up! There are more pictures of the fun in the album.