Ross' sister, Leslie, and our nephew, Mitchell, came in for Audrey's birthday this weekend. When he arrived Jackson and Audrey were eager to check him out.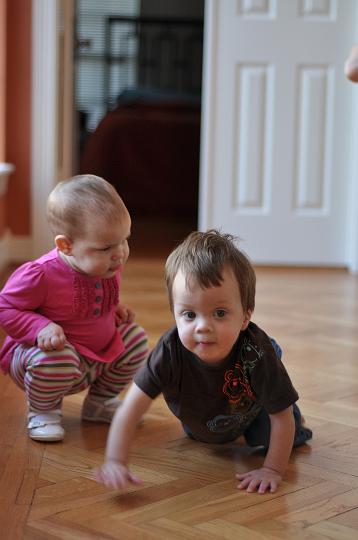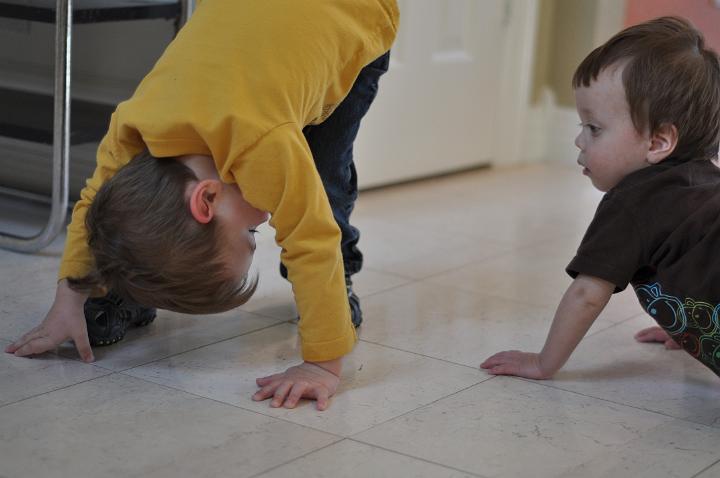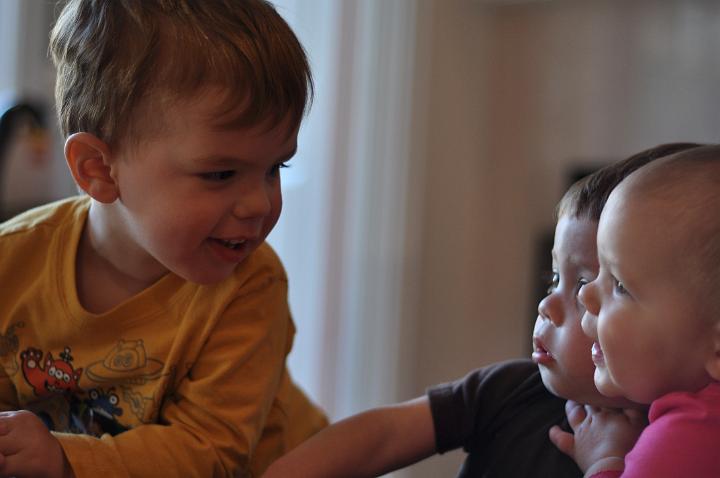 Audrey spent most of her time following him around and trying to give him hugs. It was pretty cute, but I don't think Mitchell was used to having his personal space taken over.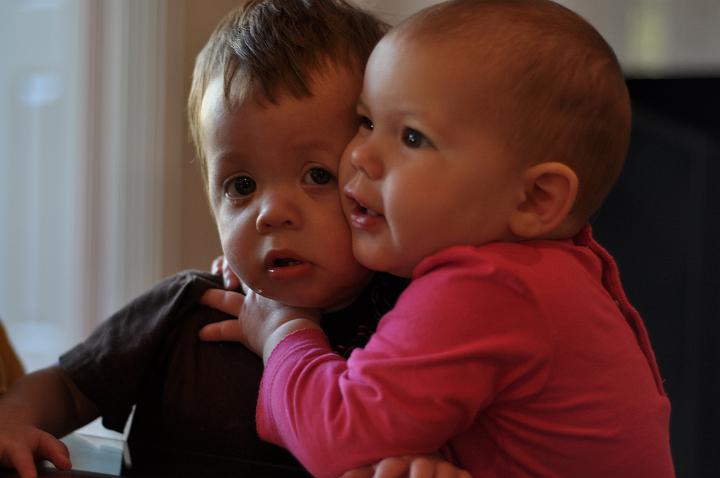 Mitchell was a lot of fun to have around this weekend. We got to see a full range of his emotions. He went from crying, to being silly, to giving me huge grins within a couple of minutes. It was great!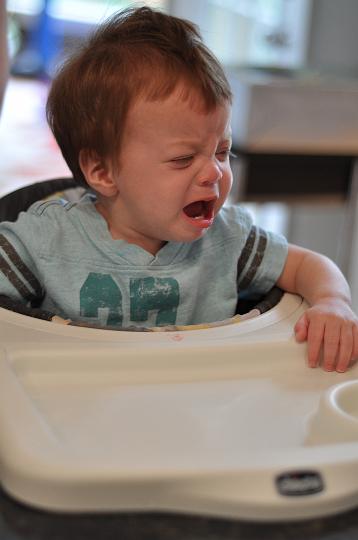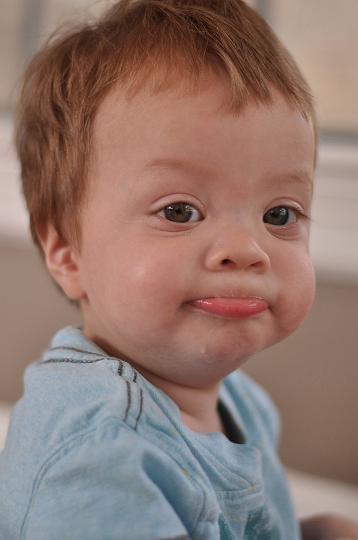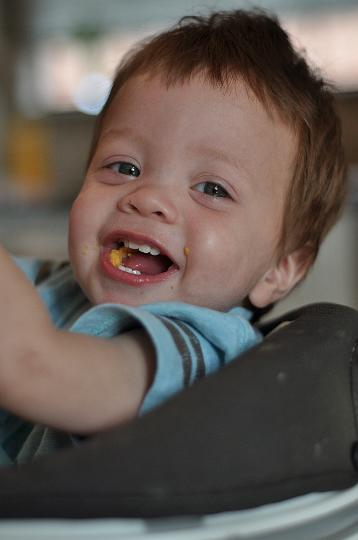 I just love this picture of him play peek-a-boo with the door.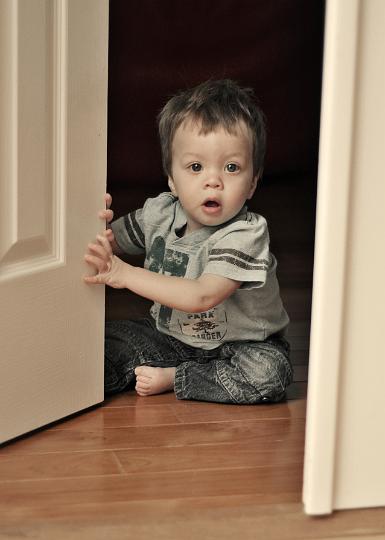 It meant so much to have them here this weekend! There are a few more pictures of our adorable nephew playing with JD and Audrey in the album.