Actually, we have been for a few hours but I've been a little busy getting us settled (and resting a bit). Here are some pictures from the big move.
Mom and baby dressed to go.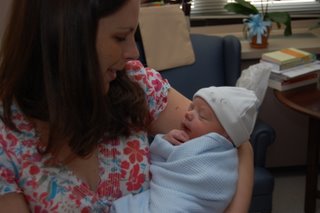 Jackson in his car seat just before loading in the car. The cross was a gift from the hospital.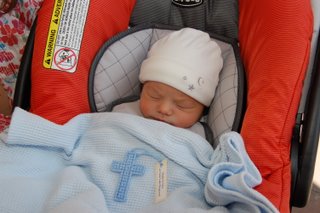 A closeup. He looks pretty content in the car seat.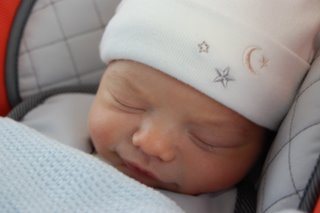 The new family after getting out of the car.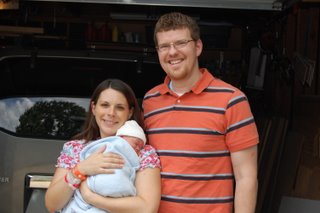 And finally, a happy Jackson in his crib.