This weekend we took advantage of the weather, dressed the kids up, and took them to the park to take some Christmas pictures. Here's what we got of the two of them together...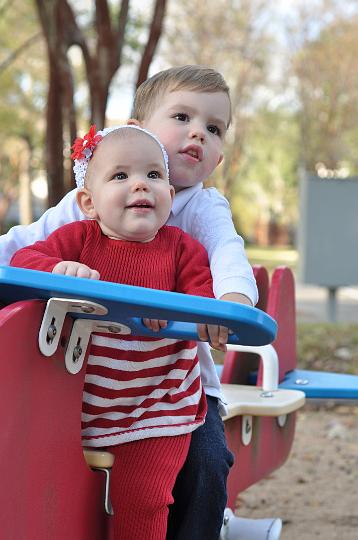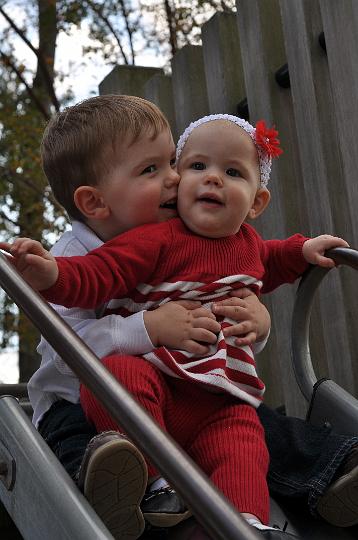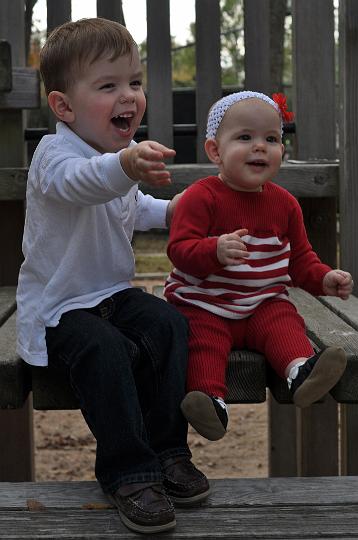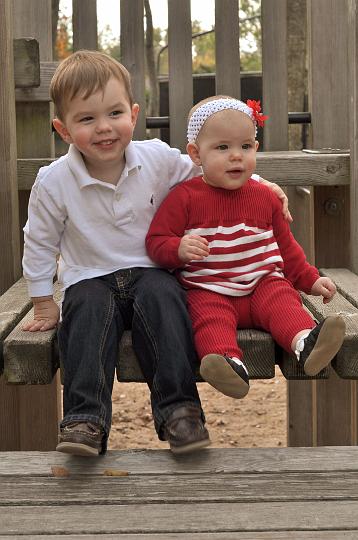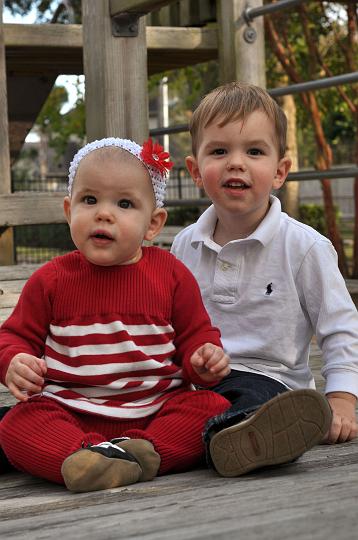 There are more pictures of the two of them in the Christmas album.
We also played a little while we were there and managed to get a few cute individual pics too.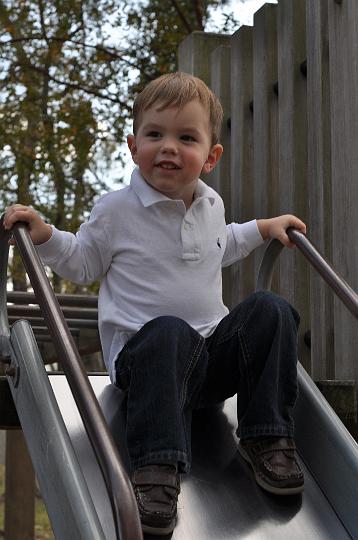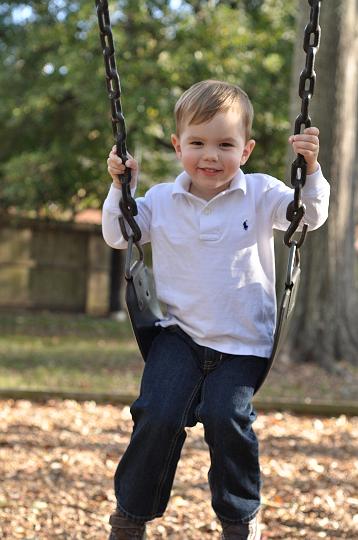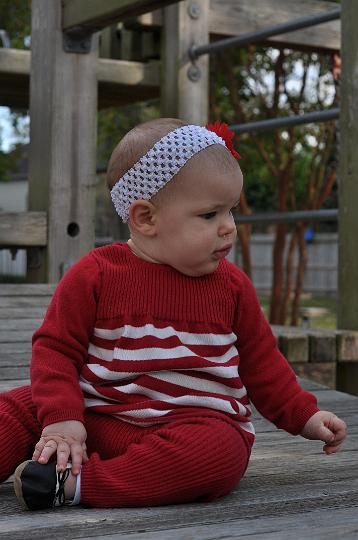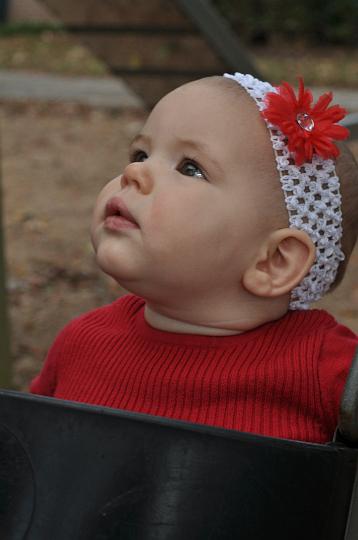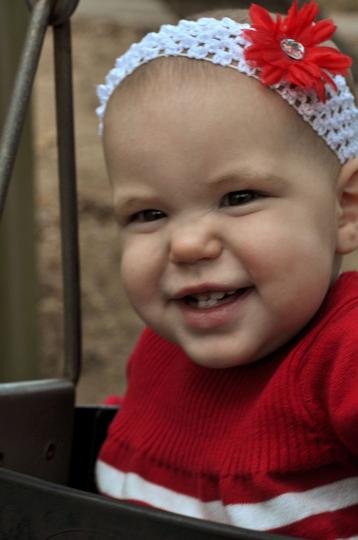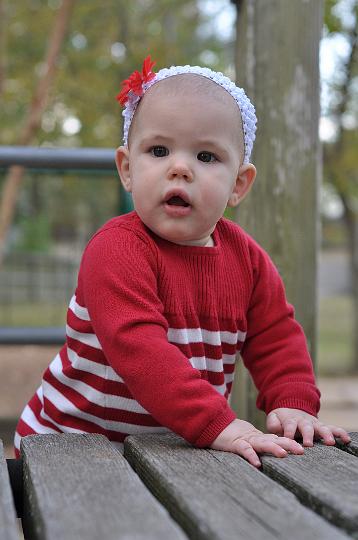 There are more individual pictures in each of the kiddos' albums, Audrey and Jackson.
Here's an extra picture of Audrey from earlier this week. They took pictures at school, so she was dressed up and decided to check out a star on our Christmas tree.