Last weekend was a little bit of a blur, but we enjoyed every minute of it. So much so that I actually didn't take many pictures!
Friday afternoon Jackson and Audrey's day care hosted Santa Claus and had their class holiday parties. Audrey's teachers had some delicious cookies and drinks for the parents since the babies were really too young to do much. Jackson's class was ready to party though. They had lots of goodies and even did a little gift exchange. They were adorable!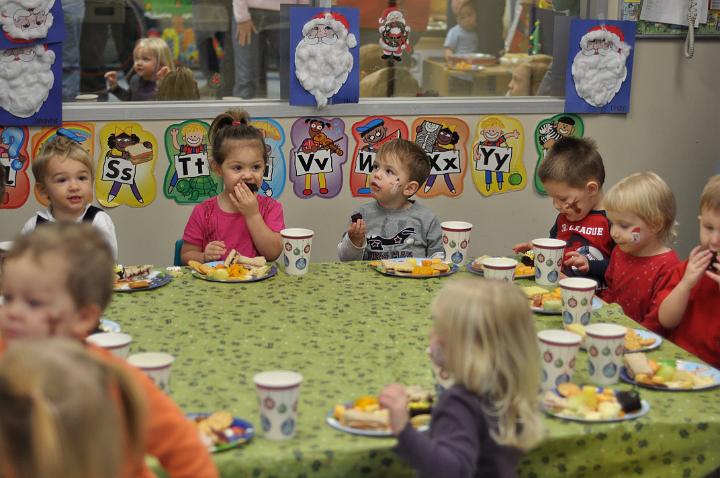 One of the other moms came in early and did face painting and balloon animals with the kids. Jackson got a snowman!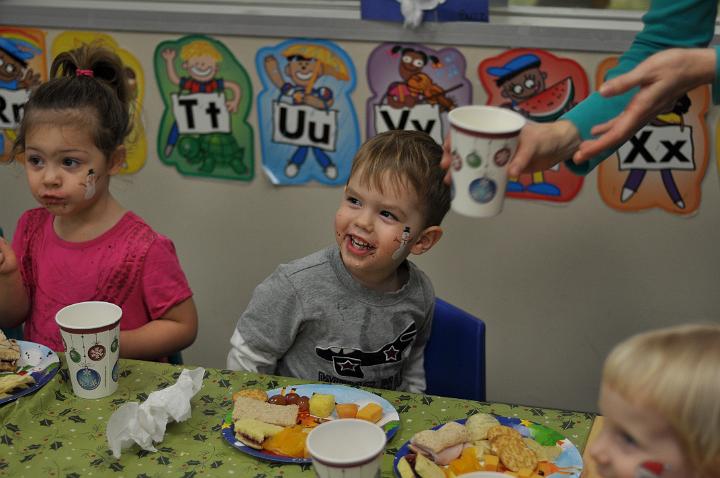 Jackson was super excited about his gifts, and his Uncle Bud would be too. He got a truck and trailer with a horse in it! He spent most of the afternoon at home driving the horse around and taking him in and out of the trailer. He also got some great books from his teachers!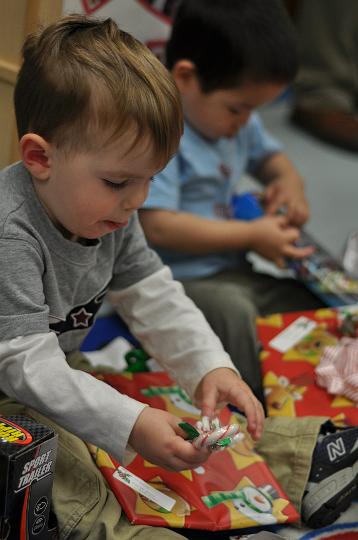 Finally, the big moment came...the kids got the opportunity to sit in Santa's lap! Jackson did pretty well, but Audrey wanted nothing to do with that nice, bearded man.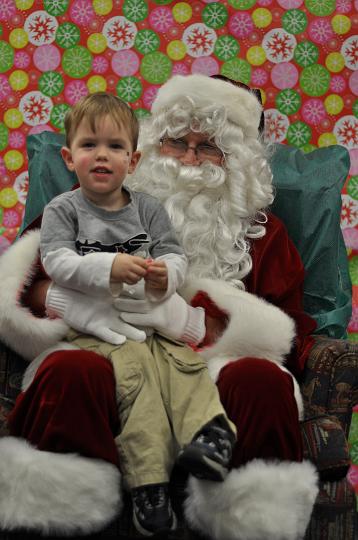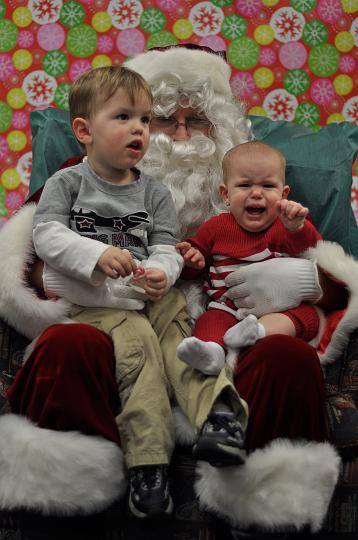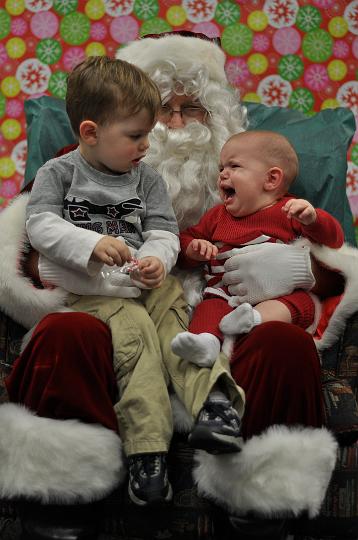 We quickly rescued Audrey and made our way back to the class rooms before heading home. There are more pictures of the adorable kiddos in JD and Audrey's classes in the album.
The rest of the evening Friday was spent at our house with our Life Group from church and their families. We had a jolly old time eating, talking, and playing.
Saturday was my office Christmas party. We hosted the ODIN flight control group and their families. We had chili and all the fixin's, and everyone brought an appetizer or a dessert...we definitely weren't short on food! Jackson and Audrey actually made it to bed before anyone showed up, and they slept through the entire party!
Sunday was Ross' birthday! We went to church as usual, and then came home to a special lunch. Jackson helped me bake a cake for Ross, and after naps we all enjoyed a piece!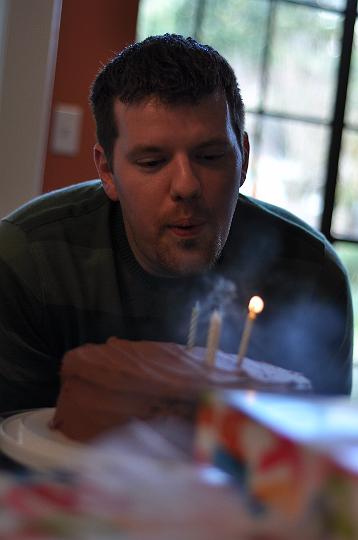 Sunday evening we celebrated Ross' birthday with a small group of friends at one of Ross' favorite restaurants, The Grille at Cullens. One of Jackson's teachers baby sat for us, so we got to relax and enjoy the evening!