Jackson was extra good today in hopes that Santa would bring him a present for Jesus' birthday tomorrow. We had a great day. It started with a little yard work, and Jackson was ready to help!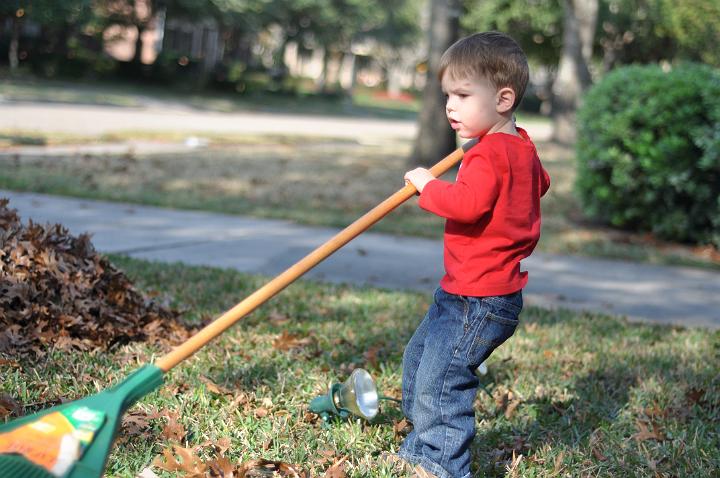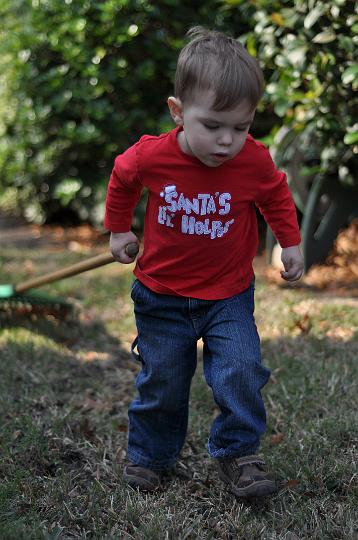 Audrey was a great supervisor.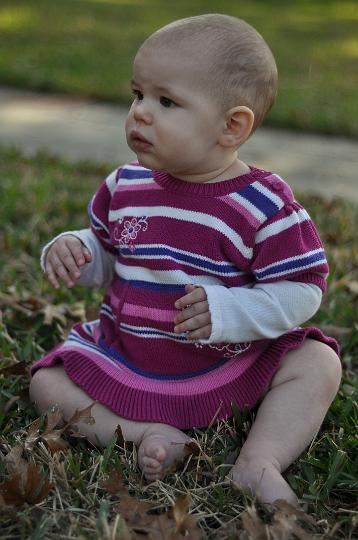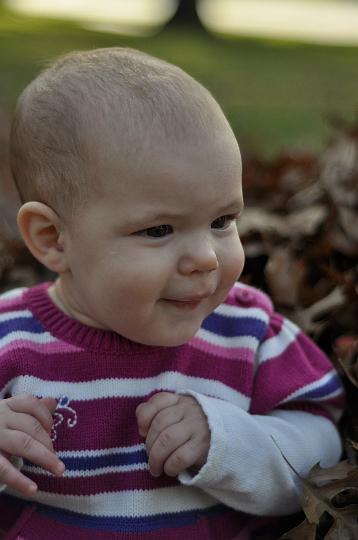 They also had fun playing in the piles of leaves.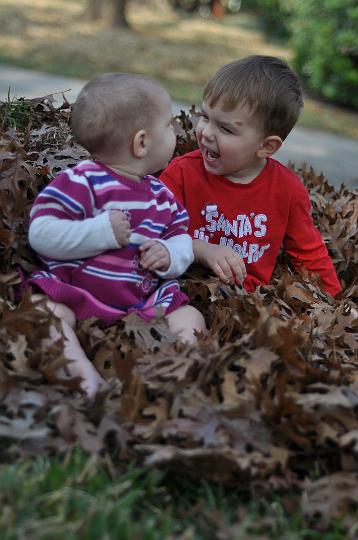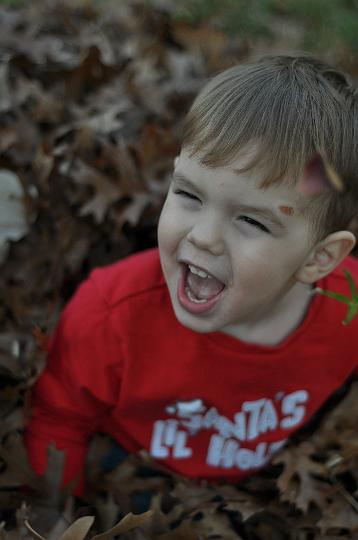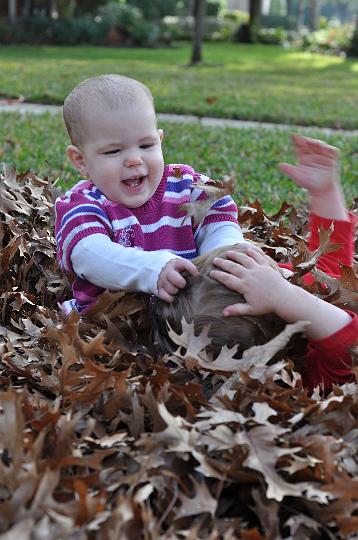 The afternoon was spent at the Christmas Eve service at our church. We got there early to take a family picture and have some cookies and hot chocolate with our friends. Jackson went to the service with us tonight. It was his first time in "big church". He loved the music but had to be taken out during the sermon. He came back just in time for the candle lighting, which was beautiful.
Before going to bed tonight, Jackson very carefully picked out cookies for Santa...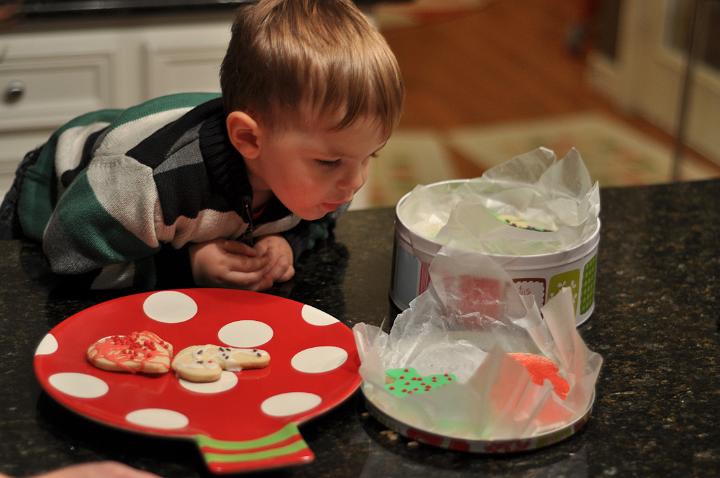 This was our first Christmas Eve at home, and while we have missed our families, it has been a great beginning to new traditions. There are more pictures of our fun day in the album.