Jackson participated in his first field day last Friday. His class was the Terrific Tigers! One of the moms made them some adorable t-shirts with their names on the back.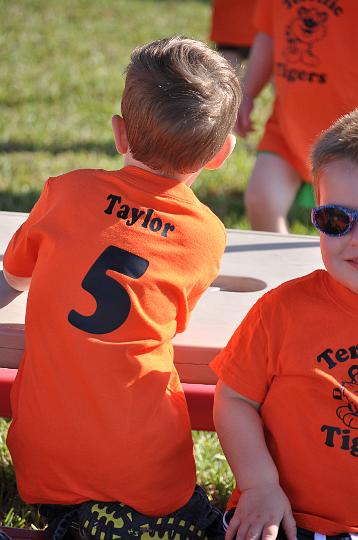 Here they are roaring in unison!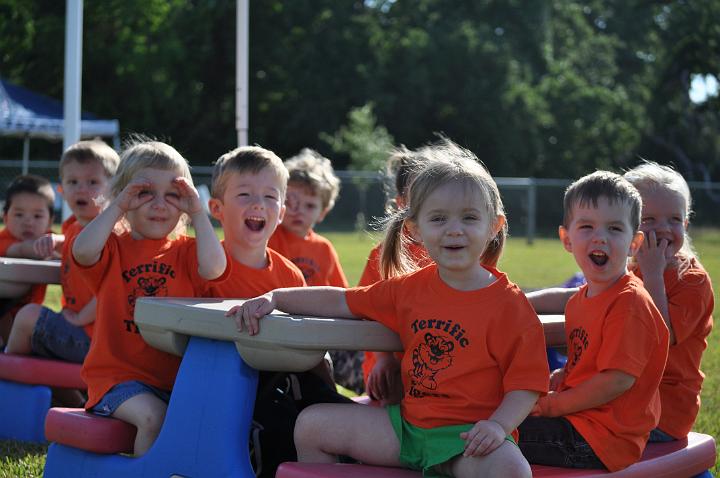 They had all kinds of fun games. Unfortunately, Jackson was feeling a little under the weather, so he didn't do everything. He had lots of fun with the events he did participate in though.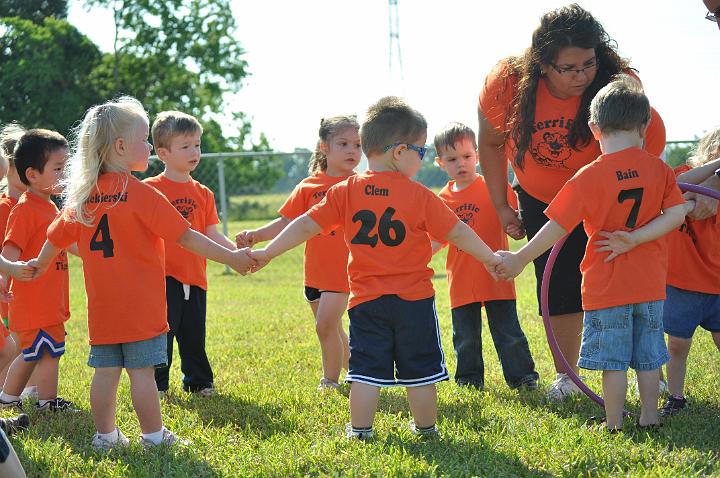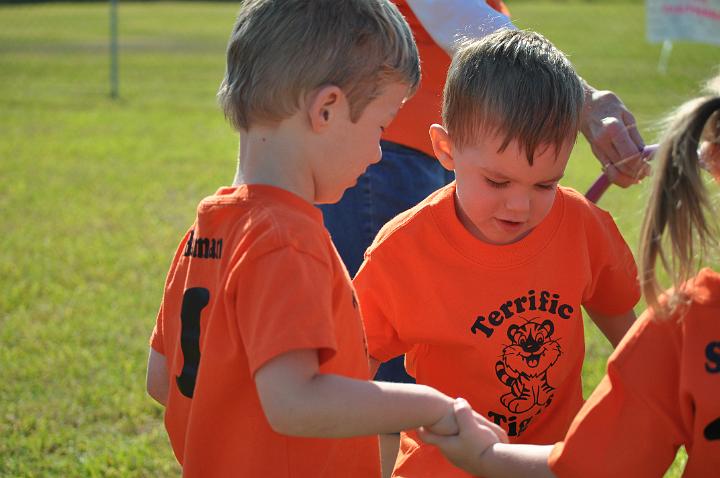 Here are some pics of JD with his sweet little friend, Emily, who will sadly be moving this summer.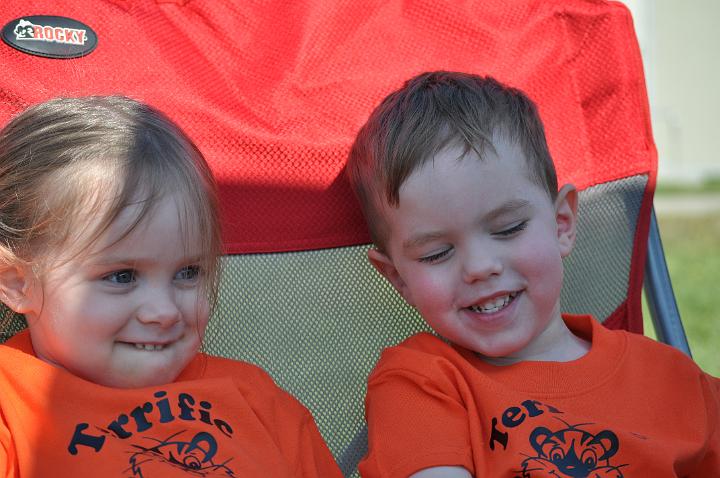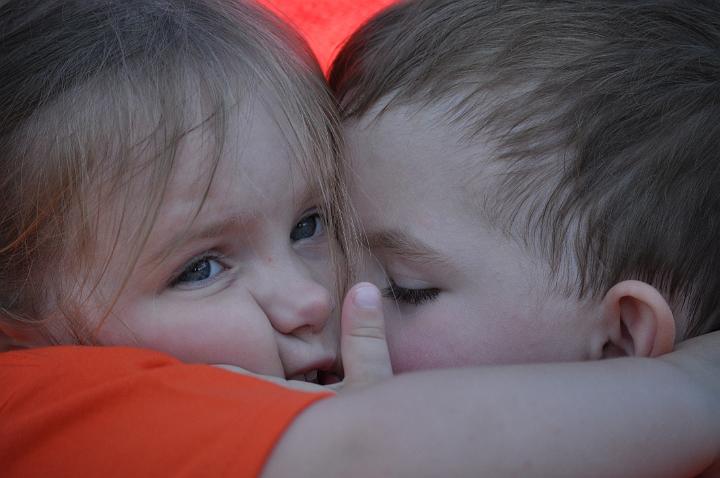 Audrey and Nana came out to cheer them on too.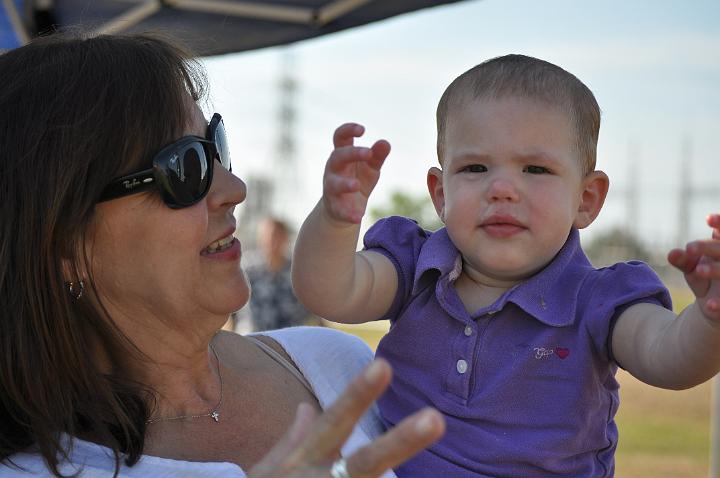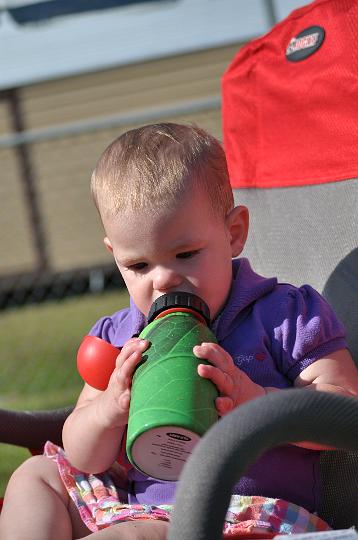 The Terrific Tigers in all their glory!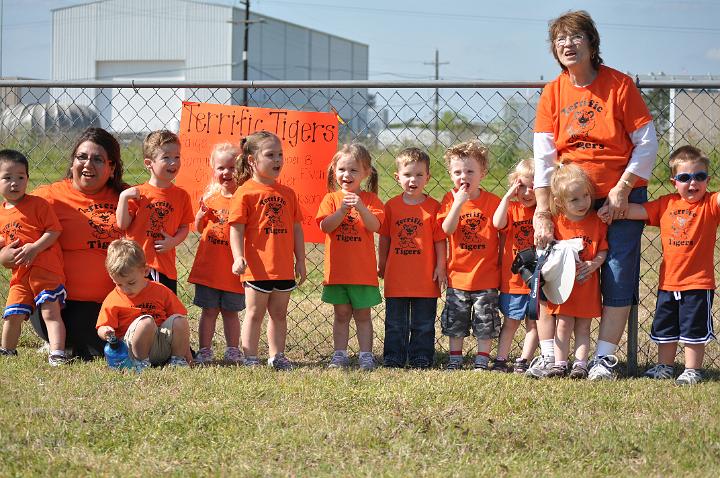 At the end of a long, but very fun morning, everyone got a medal.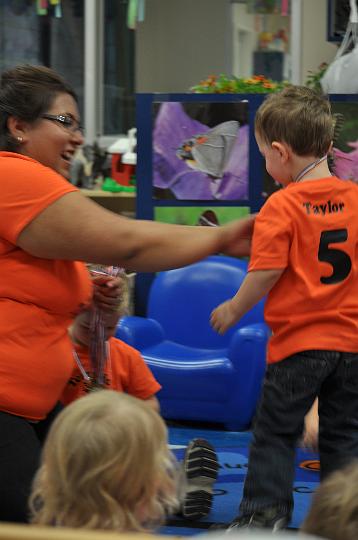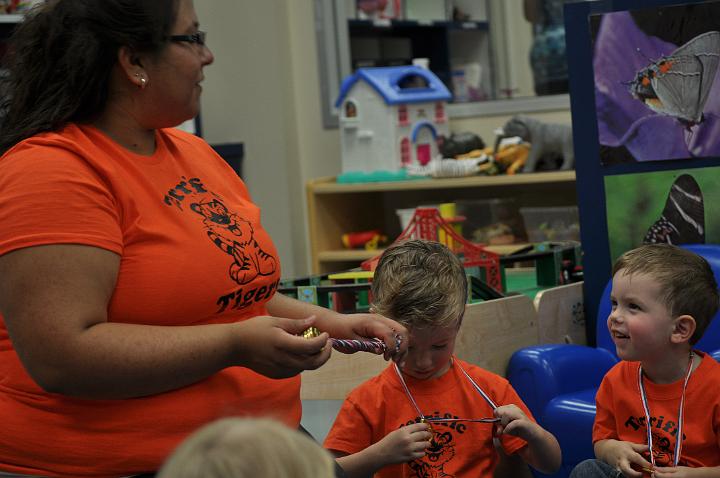 Thanks to all the teachers and staff that made this such a fun event! There are more pics in the album.