We made our way to Shreveport this weekend for Ross' family reunion, but before the festivities kicked off, we got to visit a little with some of my family. Great Granddaddy and G.G., which is short for Great Grandmother, drove over from Ruston to spend the morning with us. They always have the best surprises for Jackson and Audrey, and this time was no exception. They got some great clothes along with some colorful toys!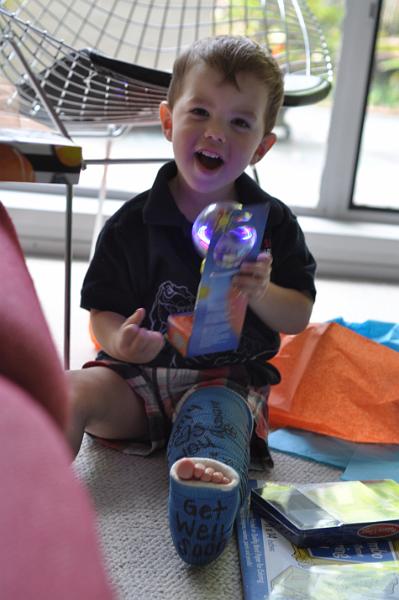 We also got a great picture of G.G., Great Granddaddy, Audrey, and Jackson.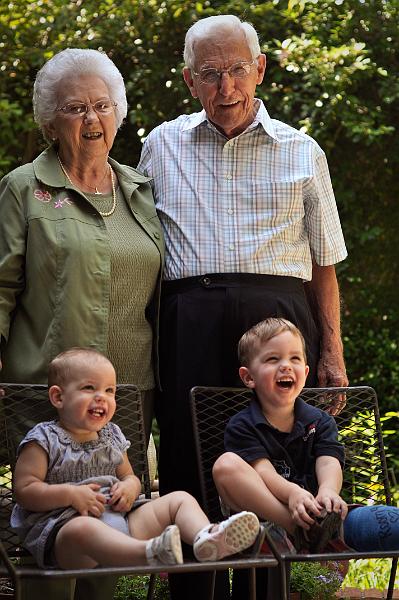 There are a few more pictures from their visit in the album.