Thursday was picture day at school, so of course, we dressed the kiddos to coordinate. Then I attempted to capture a few pics of them in the midst of our morning chaos. We got a few good ones of them laughing at Ross or each other...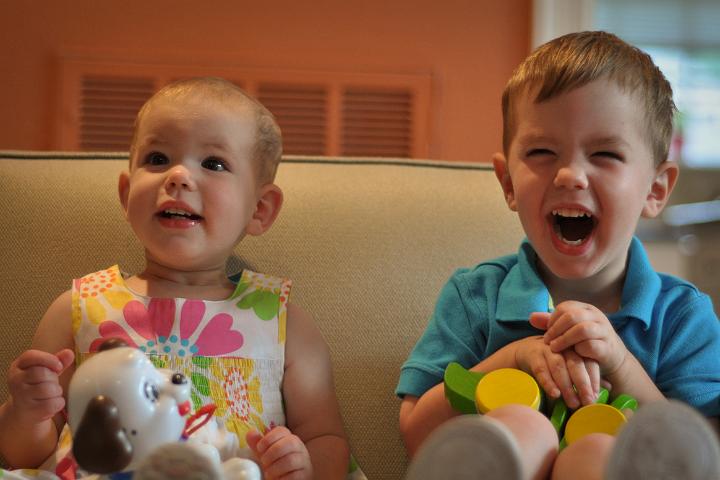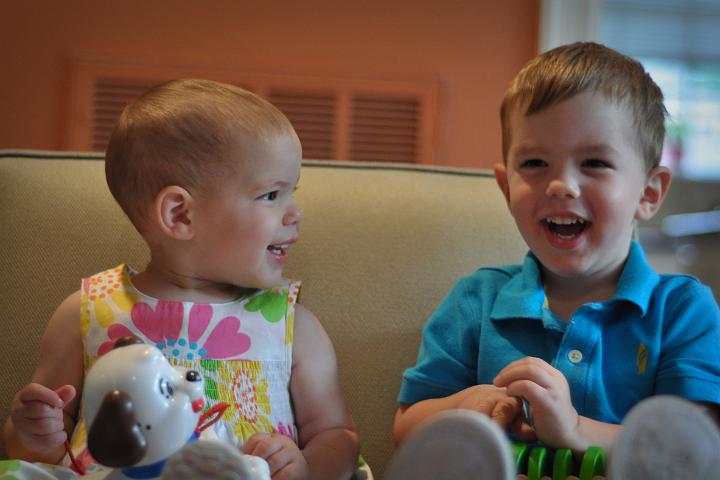 Is this a head lock or a hug?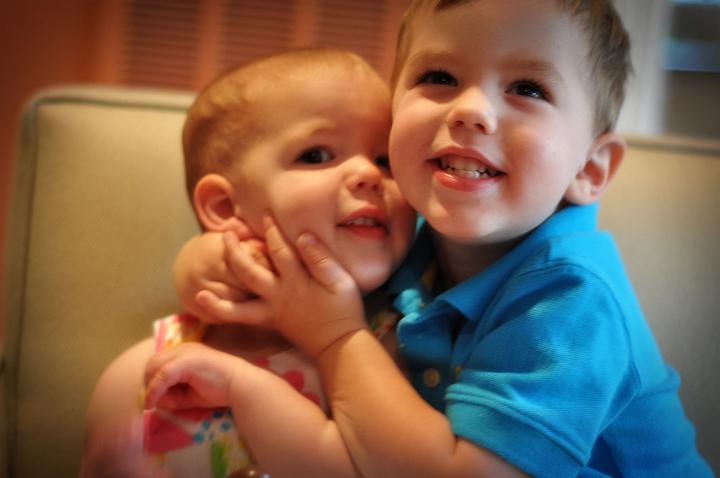 Guess it was a head lock...shortly followed by a stiff arm.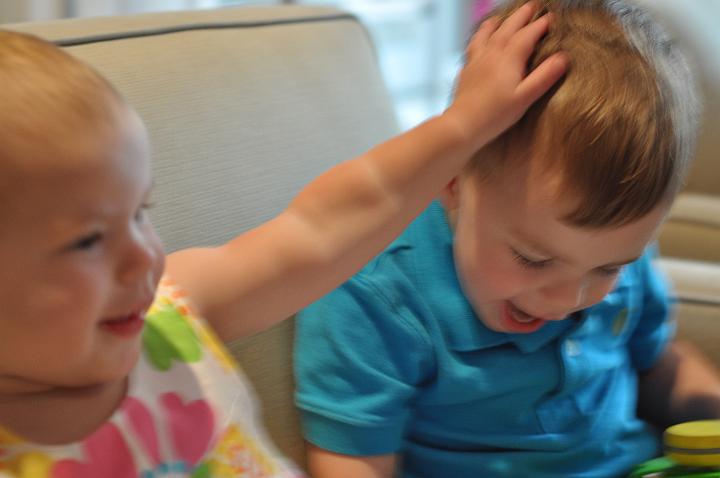 Pics of these two together are nearly impossible, but they do take really cute pics by themselves!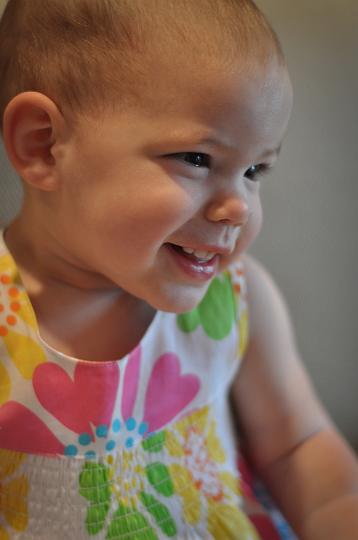 As always, there are more in the album.