We spent our 4th of July weekend in Leakey with Ross' family again this year. We spent most of the day Saturday enjoying the town events. The parade was the highlight for both Jackson and Audrey. They even got to watch a helicopter land and take off before and after the parade.
Sunday we spent some time at "The Three Oaks," which is the new name for the Taylor's property. We made our way over early enough in the morning that it wasn't too terribly hot, and we went for a ride in the Polaris with Ross' Dad, John. Jackson and Audrey both loved riding around, and I just love these faces!
When we started getting hot and hungry, we headed back to the house where we met up with Susan, Leslie, and our nephew, Mitchell. Mitchell is 18 months now, and he's just adorable!
The kiddos had fun playing around, and at some point Audrey found a cordless phone, which caused me to imagine what life will be like in 10 or so years...I can just imagine what they will be saying!
Here are a couple more pics of the kiddos enjoying the beautiful day!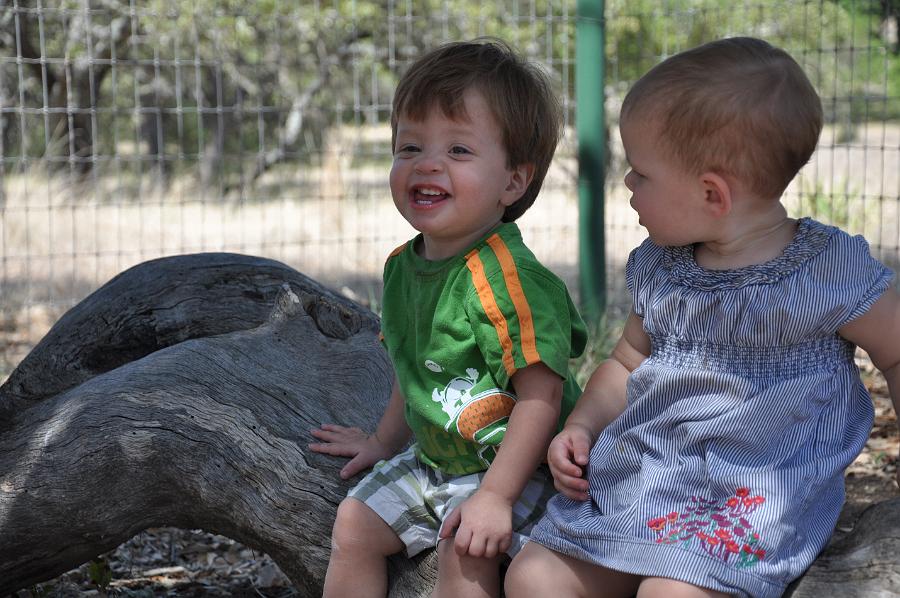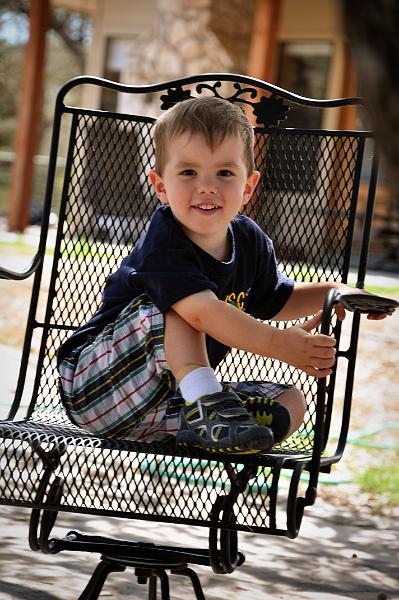 As always, there are more pictures in the album!