Unfortunately, we weren't able to make it to the Christmas celebration with my Dad's side of the family. I have 3 cousins on that side of the family and two of them have gotten married in the last couple of years. Between their new commitments and our traditions, our schedules just didn't work out this year. We missed them and hope to see them soon!
Our final Christmas stop was in Leakey, TX where Ross' sister, Leslie, and brother-in-law, Philip, live along with Jackson's cousin, Mitchell. Jackson LOVES his new cousin! He points to him saying baby and enjoys giving him hugs and kisses. Mitchell was a little tired for our Christmas celebration, but you only knew that because he kept doing this...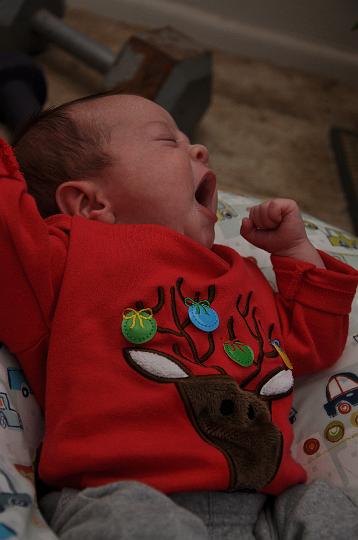 Jackson decided he was Ross' gift this year.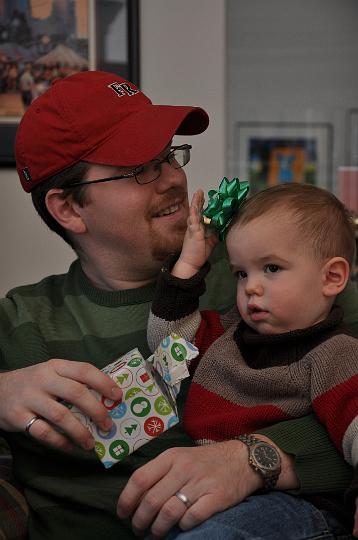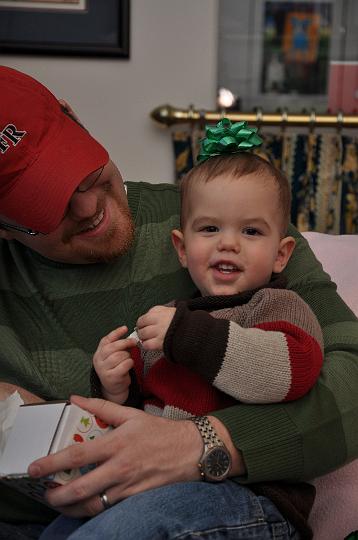 Jackson got his first phone from Aunt Leslie and Uncle Philip, which was a Catepillar phone, of course!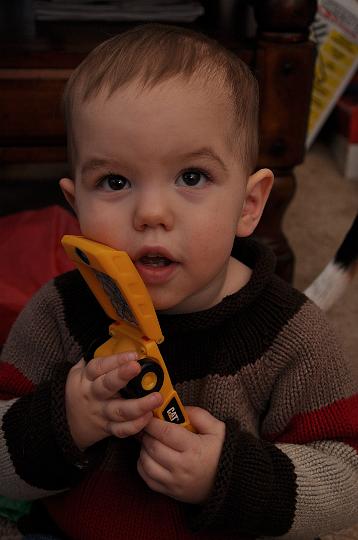 He also got some fun new wheels to drive around on a fun track!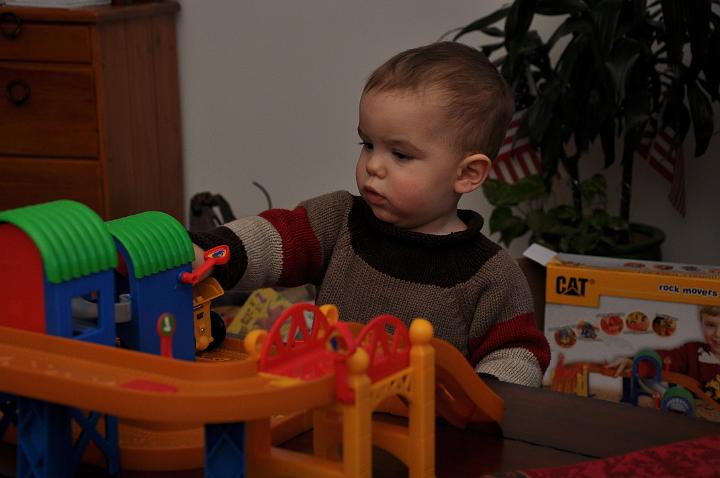 After all of the Christmas fun, the three of us went for a ride around the ranch. It was a beautiful day, and we ran across several cows, which Jackson recognized immediately.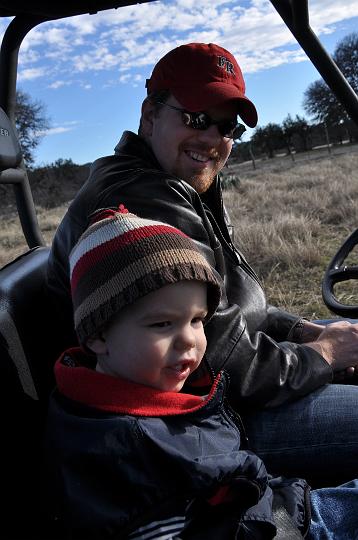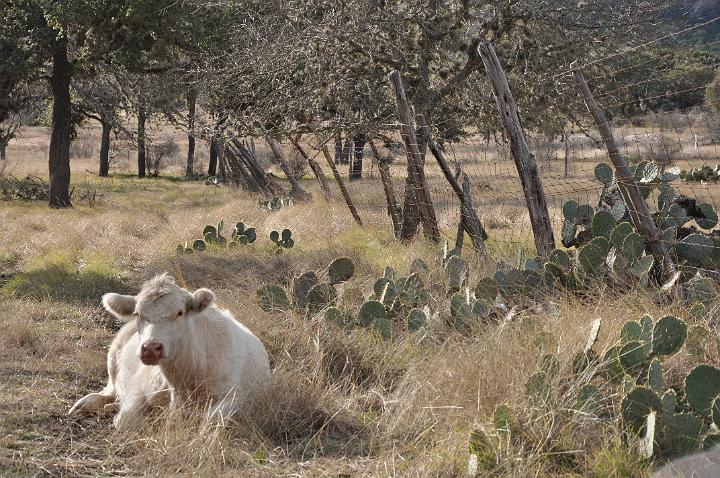 We stopped for a short walk along the Little Dry Frio where Jackson tried to throw every rock he could find into the river.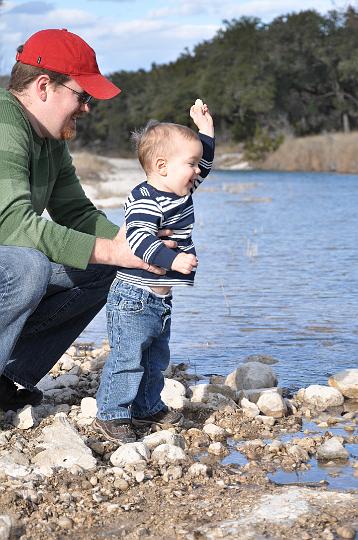 There are more pics from all the fun in the album.