On January 9th we transitioned Jackson to a big boy bed! We put his matress on the floor and started with his nap. He got up and cried at the door for a few minutes before I went upstairs and talked to him about staying in his bed. Then we read a book and tried again. This time it was a success. We know he got out of the bed because he had a book with him when he woke up. Since then, there have been no signs of him getting out of his bed after we say, "night, night". He doesn't even get out of the bed when he wakes up. He just talks (sometimes cries a little) until we come in the room. Then he sits up, hugs his bear, and climbs out. It's adorable.
Today we had some new furniture delivered, which included a headboard and bed frame for Jackson's room. I put a little step stool by the side of the bed, and introduced him to everything when he got home. He LOVED it! He spent quite a while climbing up and down the step stool and crawling around the bed. After dinner, we went upstairs for our usual bath time routine, but when he saw the bed again, he was ready to play. I managed to get a couple of pics of him playing before his bath. I was a little worried he wouldn't want to stay in the bed tonight, but so far so good! He climbed right in after reading a couple of books and saying his prayers, and he said, "night, night".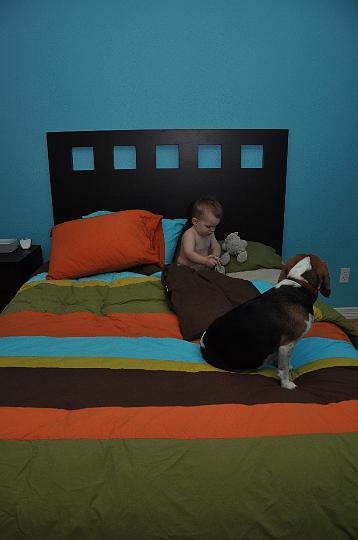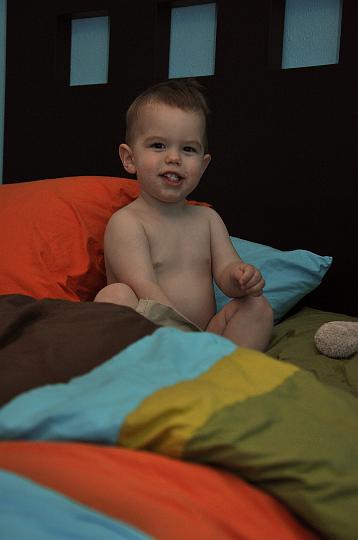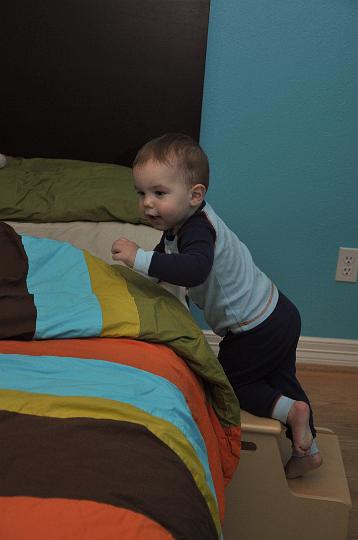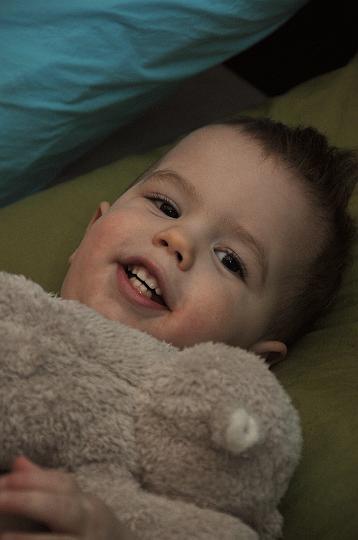 More pics in the album as always!