This afternoon my mom, now known as Nana, came down to give me a hand with Jackson for the weekend. Jackson was SO excited to see her. He said "Nana" over and over the whole way home, and when he actually saw her, he ran to give her a big hug. We spent the afternoon playing, watching a little TV to relax, and eating...
Jackson and Nana played with the rocket and took Gator and Dog for a walk.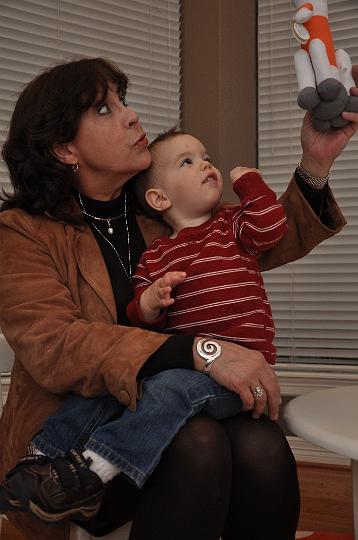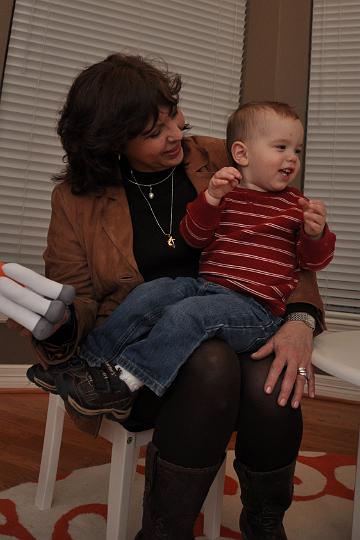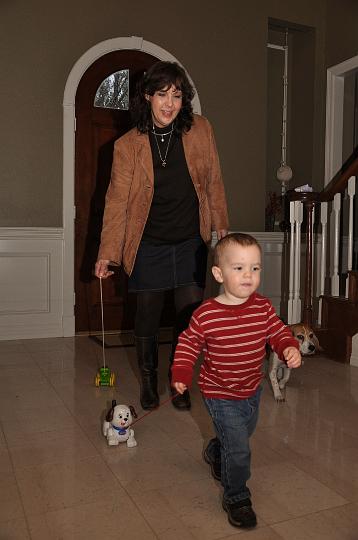 JD had fun dumping out his blocks, briefly stacking them, and then putting them back. Jackson loves to put things back...something we really hope continues as he gets older!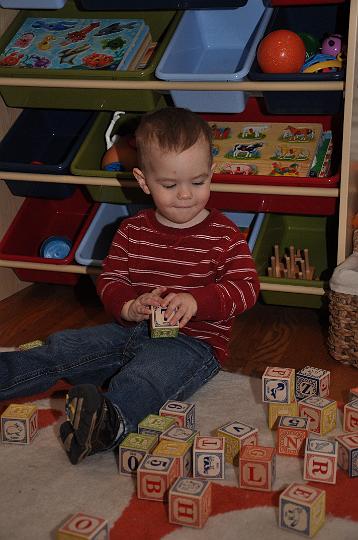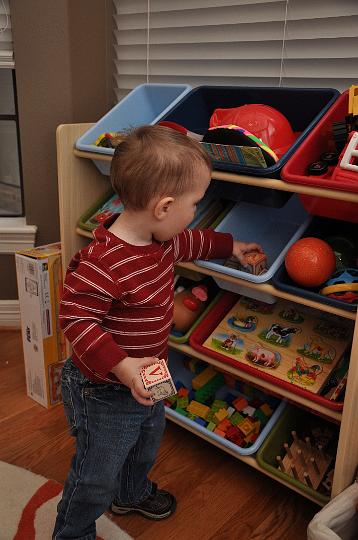 Once Gator and Dog were worn out (Nana and Jackson too), we settled down in front of the TV for a few minutes to watch a little Elmo...what JD calls Sesame Street. The TV seems to put Jackson into a trance...
Then it was time to chow down...